We're all growing up, have increased responsibilities and are starting families. Yet, it is still important to keep that relationship spark alive.
Once you have a baby, oh man, it's tough to maintain any semblance of couple-hood. So instead of thinking of it as some predicament, why not indulge in dates which you can take your very young kids or babies along too.
Here are my top 3 kid friendly date ideas:
Kids Flix
At selected Golden Village Cinemas
Have you been dying to go to the cinema but then there's no one to babysit your kids and you would rather stab a fork in your hand than take your noisy critters to the movies with you? Look out for Kids Flix screenings at GV.
This is a family-friendly screening so you don't have to be worried about getting "shushed" or stared at if your child can't keep quiet or sit still throughout the movie. There's usually a small play area for kids, nappy changing stations with wet wipes and lotion, all to make your movie date a more comfortable experience for everyone. The cost is only $6 per ticket, that's cheaper than regular screenings. Plus it's free for kids under 90cm, and there are special kiddie combos with goodie bags too.
Thyme @Aliwal
At 28 Aliwal Street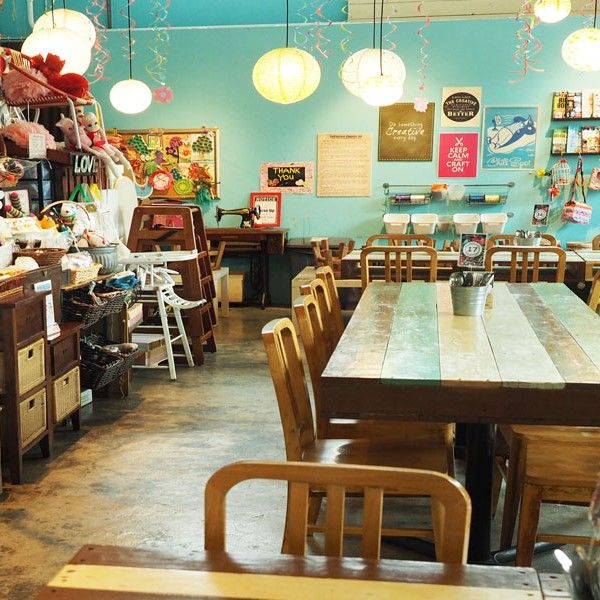 Credit: Kidisquare
Formerly known as Eat Pray Love, this restaurant is very casual and kid-friendly. And by that, I don't just mean your kid can run around in it… there are actual crafts and activities your kids can indulge in while you and your husband enjoy a hot meal.
There's a large craft corner with huge tablespace within the restaurant with an unlimited supply of art materials. Your kids can colour away with crayons.. or you can both join them in making shrink charms out of heated plastic.
Central Public Library
At 100 Victoria Street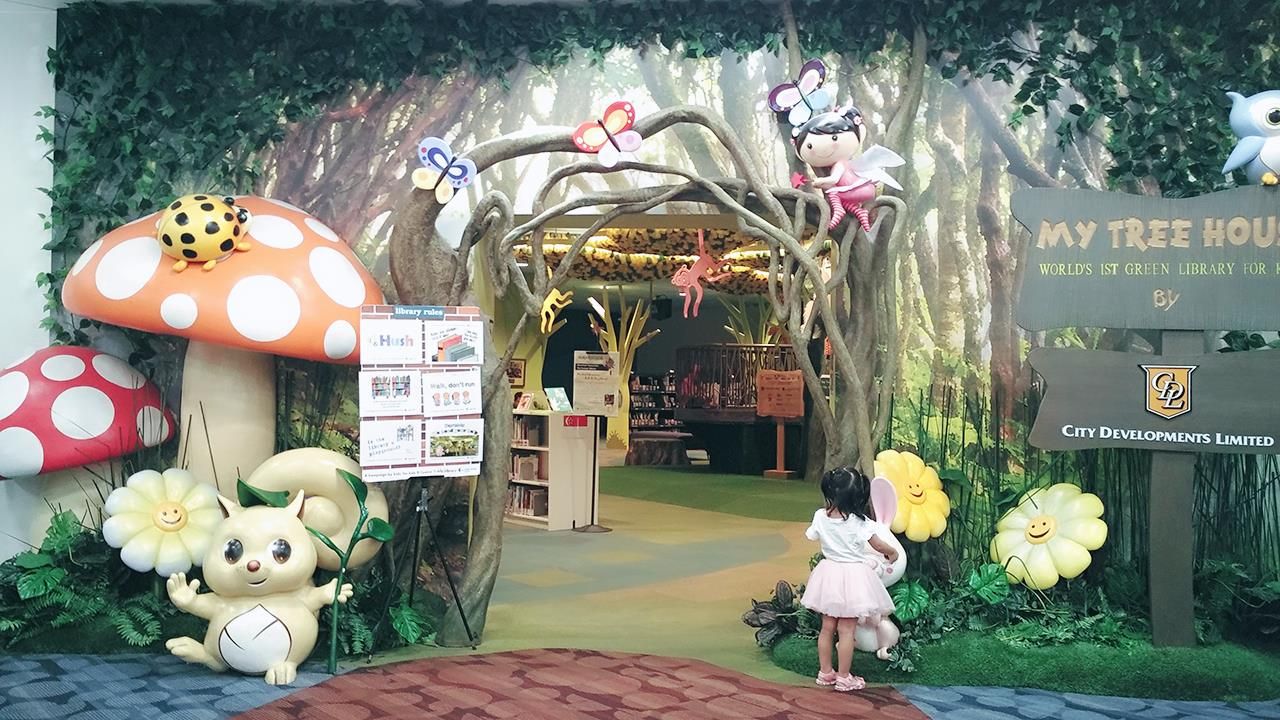 Credit: Facebook My Tree House at Central Public Library
For a more low-key, low cost (it's free!) and relaxing type date, head down to the Central Public Library. I remember ending up in this library for actual dates in the past before I settled down and had kids. I would scurry around and gather some interesting titles (depending on my interests of that season… usually craft and sewing books, or recipes, or self-help) before cosying down next to my date while we both relaxed and enjoyed our finds for a couple of hours.
Even as a couple with kids, this sort of date gives you both some down time to enjoy a book or magazine in (relative) quiet while your kids can immerse themselves in a dedicated children's area called My Tree House. You can both find a cosy spot to settle while also keeping your tot within sight. They'll be charmed by the tree house canopy made of recycled bottles and steps built from recycled timber. The children's area often hosts events such as storytelling or games, you can check the timings out online.