"Goblin" couple Lee Dong Wook and Yoo In Na got together in the new tVn drama "Touch Your Heart", and the drama premiered a few weeks ago with enthusiastic responses from their fans.
Credit: tVn
In the new drama, Yoo In Na maintained her usual sweet yet sexy image, completed with big curls in her hair and soft makeup. Let's take a look at how we can mimic her beauty looks in "Touch Your Heart".
1. Korean straight eyebrows
Yoo In Na wears her eyebrows full and straight, giving her the innocent and girlish look.
Credit: Ggulbest
2. Matching eyebrow colour
Note that Yoo In Na always made sure that her brows match her hair colour. You don't have to dye your eyebrows. An eyebrow tint will do the trick.
Credit: tVn
3.The puppy liner
To add to her innocent and feminine charms, Yoo In Na is often seen with eyeliner that is extended downwards from the ends of her eyes, or what we call the "puppy liner". Eyeliner that flicks upwards to create that cat eye look can often give off intimidating vibes.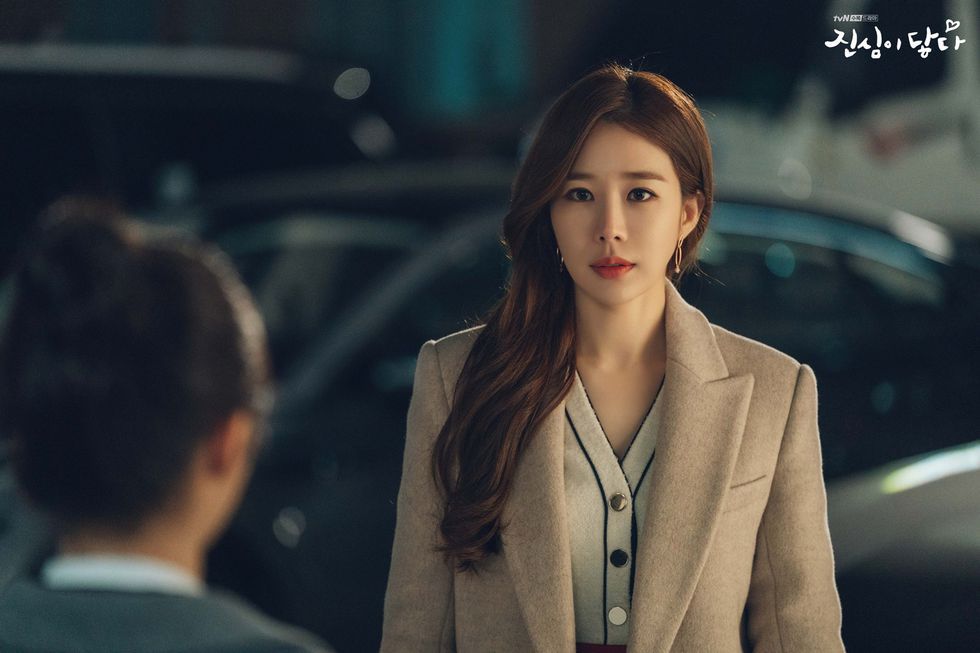 Credit: tVn
4. Minimal contouring
Do not do that Kim Kardashian contouring
. The key to this look is to keep everything natural and soft.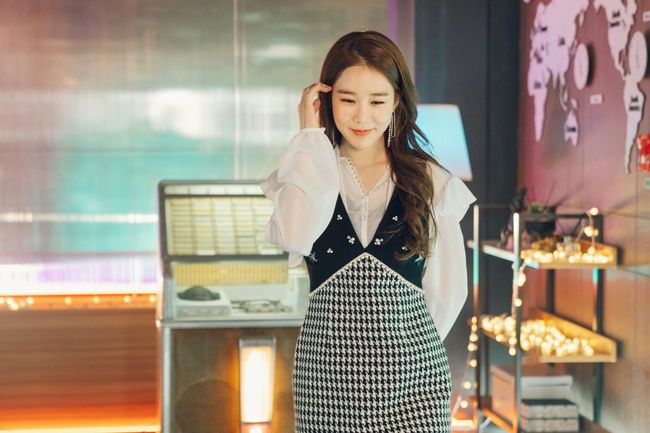 Credit: tVn
5. Soft lip colours
No bright and bold lip colours. Stick to pinks and peaches. Yoo In Na also collaborated with Moonshot to launch the Honey Coverlet collection and you can check out her preferred eyeshadow and lip colours from the collection itself.
Credit: tVn
View this post on Instagram
5. Big, soft curls
Her full and voluminous hair is either pulled into a low ponytail, or worn with soft, big curls.