Ever wonder how these scars came about? Here's how the idols got their scars.
1. Jo Kwon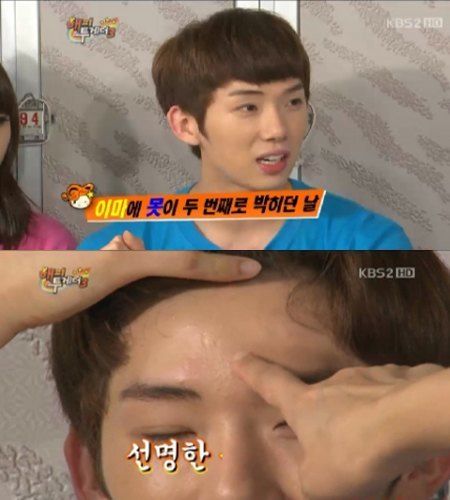 Jo Kwon mentioned at Happy Together that his nickname was Harry Potter when he was young because of the scar on his forehead. He got the scars when he smashed his head on a nail after falling off a swing.
2. EXO – Sehun
Sehun got the scar when he was a kid. However, it was unclear how he injured himself.
3. TVXQ – Yunho
Yunho has a noticeable scar on his left cheek and he got it when he fell off the roof of his house when he was two years old. And for the scar on his forehead, he got it when a bookshelf fell on him.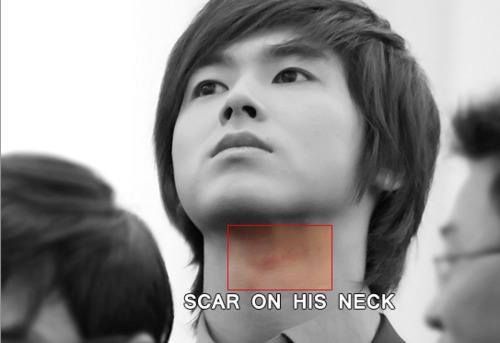 Look closely and you will see a scar on his neck, and that was from a surgery for his vocal chords.
4. SHINee – Key
Key got the scar on his eyebrow when a potted plant fell on him when he was a kid. He used to fill in his eyebrow scar with makeup, but decided to leave it alone later on because he thinks that it looks cool.
5. BTS – Jungkook
Jungkook fought with his brother over who got to play on the computer when he was a kid, and that was how the scar on his face came about.
6. Super Junior – Kyuhyun
Fans will never forget the car accident that Super Junior's Lee Teuk, Eunhyuk, Shindong, and Kyuhyun were involved in back in 2007.
Out of the 4 members, Kyuhyun was most seriously injured. He suffered a fractured hip, a pierced lung, and many scratches on his face and body. The doctors told his family and friends that he had very little chance to survive, but he made it out alive.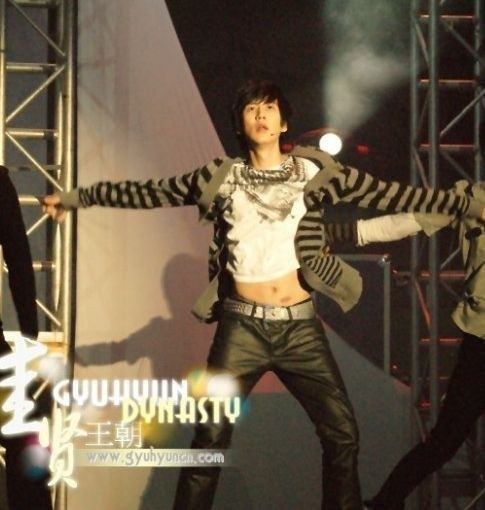 Source: Koreaboo