The '90s revival brought the overalls back. But hot on the heels of the overalls are the utility jumpsuits that are all the rage now.
Alana Zimmer, Gigi Hadid, Shanina Shaik in utility jumpsuits.
Credit: Madewell Tumblr/ Popsugar/ GC Images
Jumpsuits are the go-to option on those "I have nothing to wear" days because there is no matching involve and they are chic and versatile.
The utility jumpsuit trend started trending this season and they are no longer an outfit reserved for the mechanics. Unlike the traditional image of a utility jumpsuit that pops in our mind, the new utility jumpsuits that celebrities and models are loving are anything but boring. They come in all kinds of colours and textures, and you will definitely find one that suits you.
Here are some of our favourite designs.
UNDA Hella Jumpsuit (Pink) $129 – Also available in black and white.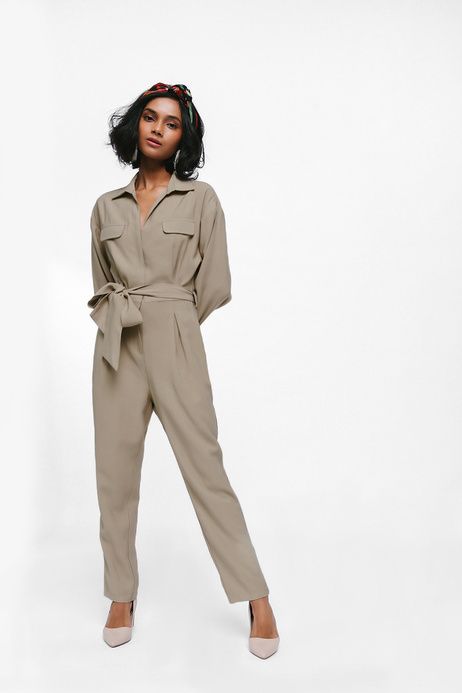 ASOS Vila tailored utility jumpsuit $111.16