All my growing up years right up till I became a mother of one in 2008, I always had a skinny frame and could actually fit into the largest size of kids' apparels. However, as I am slowly inching towards my 40s in 3 years' time, I felt that my metabolism is slowing down and yes, unwanted stubborn fat started forming.
These five years, after the second childbirth in 2013, I realised that I am gradually 'growing'. I felt that my tees and shorts were getting a little tight on the tummy and thighs and I have upgraded from XS to M when shopping for clothes. Never did I thought of going through fat removal treatment until this recent one year, when that extra pocket of bulging fat became more challenging to handle.
From a two-piece swimwear, now I go for one piece, just to hide them all. I have to say, I am most conscious about my thighs and tummy especially. Blame no one but myself for those late-night snacking and my weight increased by a kilogram within two weeks! When I lost my self-control to those yummy yet fattening CNY goodies, I binged and finished tubs even before Chinese New Year was here. Now, I regretted big time!
This was when I decided to consult Dr Winston Lin from Elissa Medical Clinic to find out more about CoolSculpting.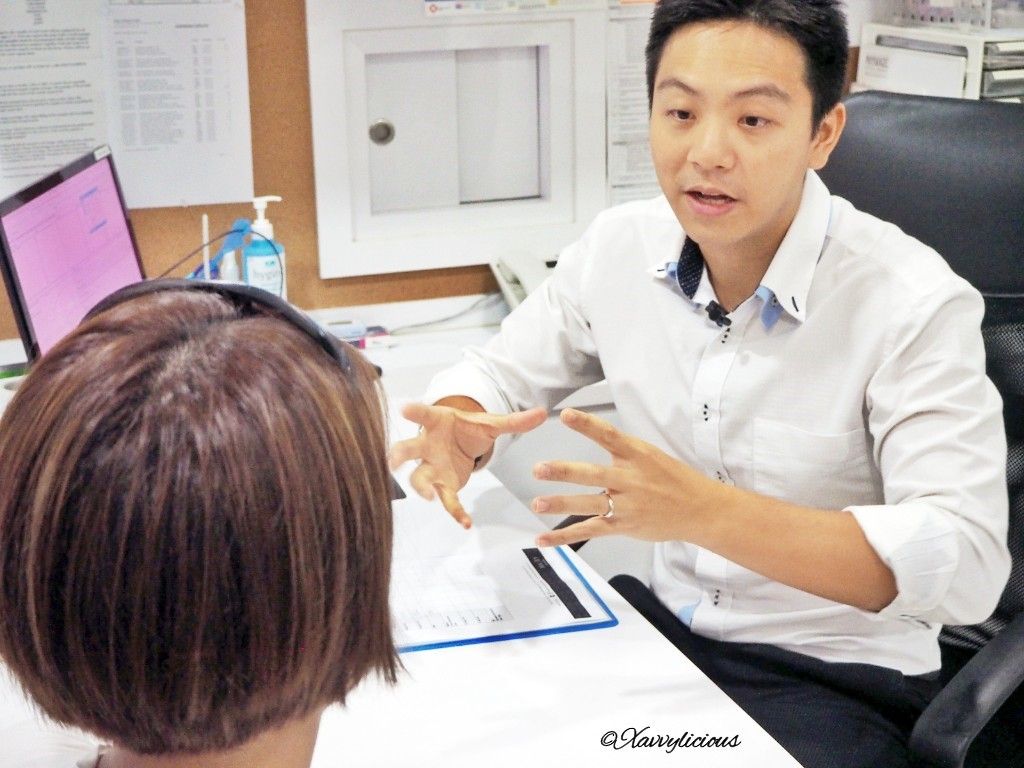 Consultation with Dr Winston Lin
This is my consultation for an aesthetic treatment, I hope the following information below will be of use to you too if you are a first timer like me.
Q: What is CoolSculpting?
A: CoolSculpting is also known as fat-freezing, a non-invasive fat removal treatment approved by the US Food and Drug Administration (FDA). In technical terms, it is known as Cryolipolysis, a technology which freezes and destroys unwanted fat cells which are then disposed from the body naturally.

Q: Which areas can we do CoolSculpting treatment on?
A: It is usually the abdomen, inner and outer thighs, flanks (love handles), bra fats, arms, knees and even double chin!
Q: Will it be an immediate effect and will the fats be 100% gone after the treatment?
A: You can only see the effect after 3 months. It works in such a way that the procedure targets and cools fat cells to a temperature that trigger fat cell apoptosis. CoolSculpting selectively damages subcutaneous fatty tissue while preserving the skin and surrounding tissues.
Following the treatment, the fats cells enter apoptosis and are destroyed. The body's immune system naturally processes the dead fat cells, which will be eliminated over the months. And because our body is unable to produce any new fat cells after five years of age, the fat cells that die after fat freezing will be gone forever.
CoolSculpting treatment usually reduces fat cells by 20-25%. Having said this, that does not mean we can indulge in feasting, as it will cause the remaining fat cells to grow bigger and form bulging fat again. We still have to complement the after-treatment with a healthier diet and lifestyle to maintain a long lasting result.
Q: What are the side effects of CoolSculpting?
A: Being a non-invasive procedure, discomfort is minimal. There is also no downtime for recovery and this treatment will not disrupt your normal routine, you can still function as normal.
Q: What is the duration of one treatment?
A: One treatment usually lasts about 35 mins and it targets only one problematic area on your body (see picture below).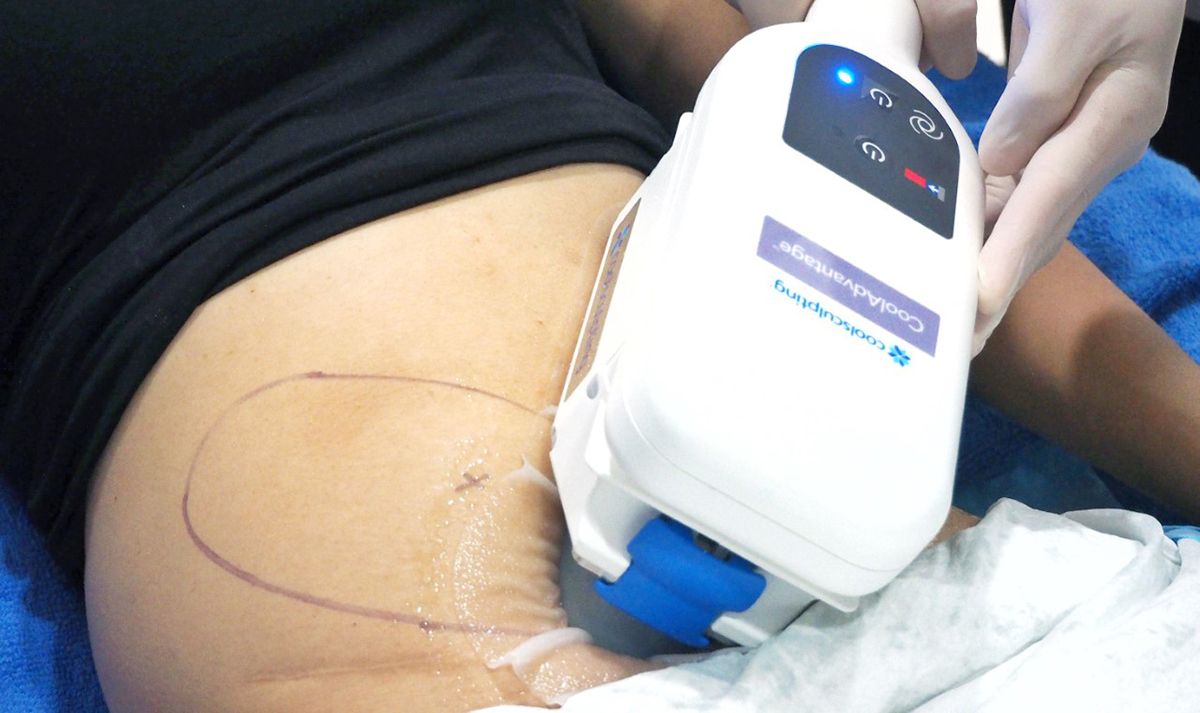 Q: Do I need to prepare myself like fast before the treatment?
A: Nope, nothing needs to be done, just be like any other normal days.
Q: Is CoolSculpting suitable for all people?
A: CoolSculpting is a fat reduction programme and not a weight-loss programme. But as the treatment plan will differ from person to person, it is good to consult a professional doctor first. The doctor takes some measurements and assesss your requirements before prescribing a treatment plan just for you.
Dr. Winston Lin has been very patient in answering all my questions and was very reassuring that CoolSculpting is a very safe procedure. I have decided to go for the treatment and will share about the process and results in detail, so do stay tuned! Meanwhile, here is a quick video that summarizes my treatment process.
Elissa Medical Clinic
It provides a wide array of health and wellness services that are dedicated to quality patient care. The doctors are focused on delivering optimised healthcare services that address the specific needs of their patients.
Conveniently located in Hougang 1 shopping mall, Elissa Medical Clinic is a spacious and modern facility that has a special focus on medical aesthetics, weight management, and fat removal with CoolSculpting®. By bringing in the latest fat reduction technology, like CoolSculpting, and pairing it with slimming strategies, Elissa Medical Clinic hopes to make it easier and quicker for people to achieve their ideal weight and body contouring goals.
Should you be keen to make a CoolSculpting consultation, do make an appointment with Dr. Winston Lin:
Telephone: +65 88097896
Email: aesthetics@elissamedical.com.sg
Address: 1 Hougang Street 91
#01-21
Singapore 538692
Online appointment booking is also available here.
You can also visit Elissa Medical Clinic's social media sites for more information:
By Serene Seah