Tired of wearing the same old hairstyle day in and day out? It's time to give your hair a makeover, without having to chop them off.
Regardless of whether you have ample hair length or are rocking a short bob, you can always switch up your everyday look with some styling products. From sleek and classy styles to bohemian braids, express your personality and create the look you want without going all the way to get a new hair colour or a new haircut.
Schwarzkopf, a global leader in professional hair care and hair styling, showed us the 4 hair styling trends that we need to try in 2019. Let's take a look and learn how we can create them in the comfort of our home.
1. Braids
Whether boxer braids, braided crown or the classic French braid – creative, artful braids are currently on the heads of trendsetters everywhere. Schwarzkopf stylist Armin Morbach has interpreted this trend in his own way, developing a braided style as one of his TrendLooks 2019. Best Braids combines tradition (braiding, after all, has been around for millennia) with a super modern, individual touch. "I wanted to create braids that are inspired by different cultures – not just the traditional Bavarian braid. Our braids remind me of the Vikings," said Armin Morbach. Definitely a look for a cool adventuress like model Kiana Alexis!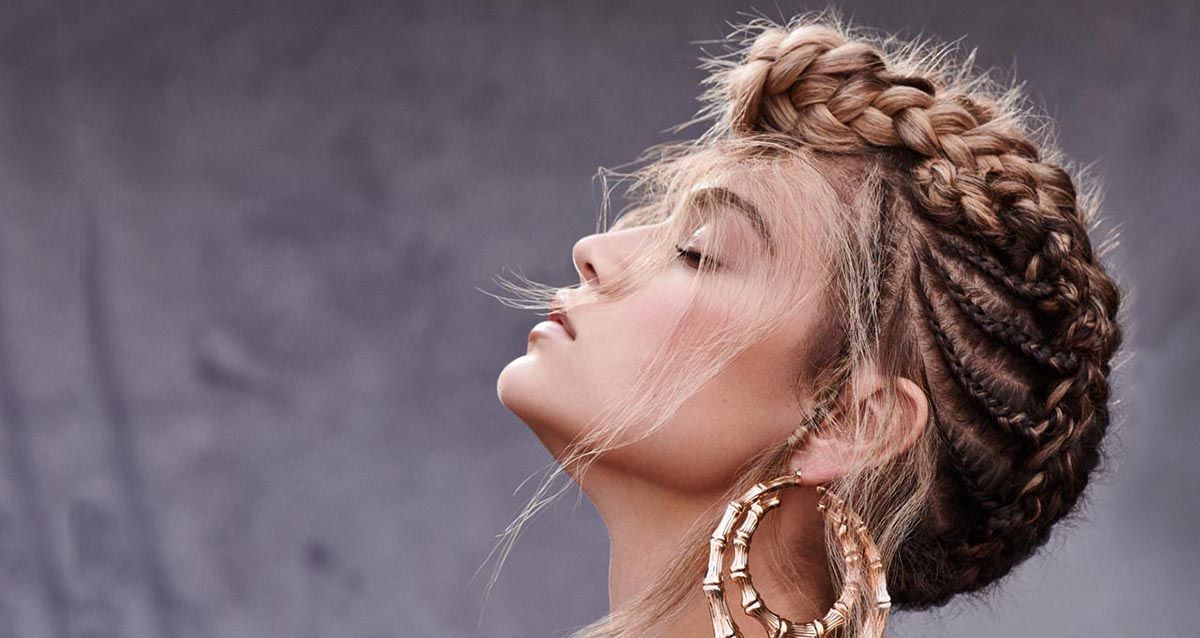 What makes the TrendLook Best Braids unique
Neat, accurate braiding with no hair sticking out? Not here. Schwarzkopf's TrendLook Best Braids are allowed to seem a little "messy" – as if these braids had already seen some adventures!
To achieve the look, hair should be at least a little past shoulder length. Long, rolled-up braids are the main feature of the Best Braids style.
The hairstyle is divided into two parts: At the back of the head is a plaited ponytail, on top of the head a kind of "braid crown."
2. Easy Moves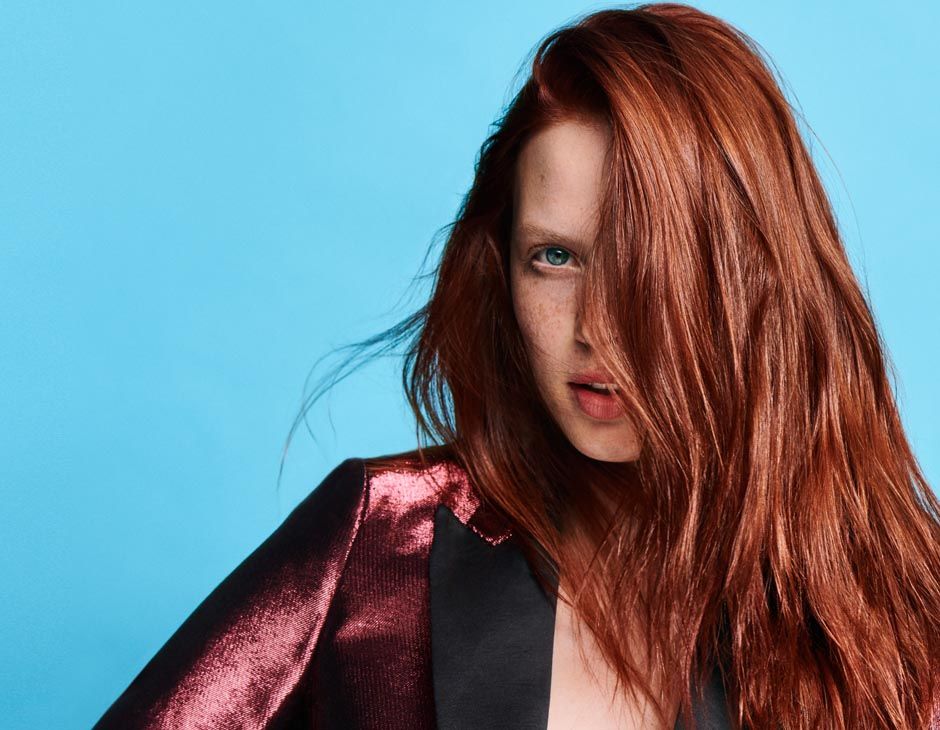 We love everyday looks simply for what they are: Easy to style, every day. And because we can count on them time after time to keep us looking good – not just on special occasions! Easy Moves is one of these hairstyles. Soft waves that playfully accentuate and frame the face is what made this style special. "It is a look for everyday life, but it's still sexy. It has this imperfection about it which gives it an extra kick," says Armin Morbach. Perfect: Because no one wants a boring everyday look!
What makes the TrendLook Easy Moves unique
Movement! Tired hair is a thing of the past. Soft, random-looking waves add structure to the hair. Keywords: Casual chic.
The front sections of hair casually frame the face and enhance the light, "messy" just-got-out-of-bed finish.
Well-groomed and healthy shiny hair ensures this style doesn't look careless, but instead cool and uncomplicated.
3. French Glam
Essentially all French women know how to be stylish and chic, while still looking effortlessly cool. French hairstyling, too, has an air of nonchalance. French hair is styled – but never looks too styled. Think: Hair that's just spent a relaxed afternoon on the Champs-Elysées. Schwarzkopf stylist Armin Morbach has reinterpreted this bright and breezy attitude for one of his TrendLooks with a casual chignon, styled cool. Check out the look on Nadja Auermann, one of Germany's most successful supermodels. "This chignon is very modern – it's not about perfection. With a little volume powder and hairspray, the hair looks good even on day two." French Glam is a glamorous look for every day – not just for fancy occasions!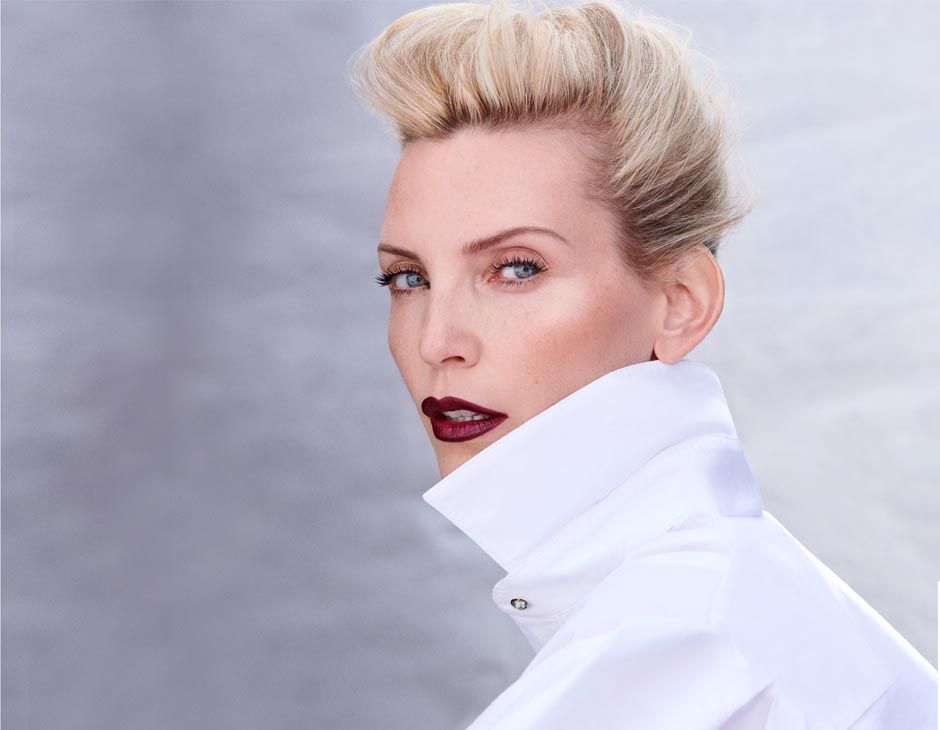 What makes the TrendLook French Glam so wearable
Hair doesn't hug your head smoothly. Instead, the roots are super voluminous. How? Tease up some volume – easy!
Can't get all the strands where you want them? No problem! That's what makes this look so stylishly casual.
Keep things looking a little unintentional: Don't tuck all the loose ends into your chignon. A few ends sticking out make for a cool finish
4. Sleek Chic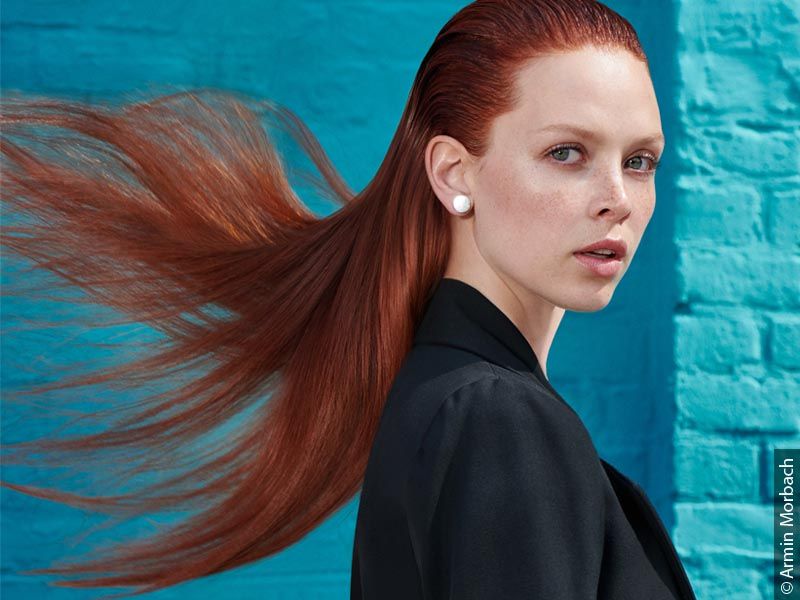 We love that people are all beautiful in their own unique way and that the same hairstyle looks different on everyone. Individuality is what makes both a person and a hairstyle exciting. The style Sleek Chic puts your own personality in the spotlight. This TrendLook, exclusively created by Schwarzkopf stylist Armin Morbach, scores big with its trendy minimalism. The hair is completely styled off the face – creating a strong, unique look. Model and actor Alan-Fabien Delon shows us just how good it looks. "This look is a kind of revival of the nineties and is very wearable," says Armin Morbach. Sleek Chic isn't a style to hide behind!
All about the TrendLook Sleek Chic:
Hair is styled back and completely out of the face, making for a very expressive look.
Add a trendy wet-look finish – super easy to do with a little styling pomade.
This TrendLook thrives on self-confidence. So stand tall and rock that Sleek Chic style!
Start styling away with Schwarzkopf
Schwarzkopf Singapore, a global leader in professional hair care, unveils a new brand, Taft. The new brand under the Schwarzkopf umbrella is a new hair styling brand that provides various hairstyles with perfect hold and long-lasting styling protection regardless of the weather or activity.
Representing the ultimate hold, in terms of volume, shine, colour, long-lasting hold: every Taft product is a styling superstar, created to meet specific hair requirements. From ultimate-hold hairsprays and lacquers, the Taft range delivers cutting-edge innovation for impeccable whole-day style, no matter the weather. Taft's unbeatable hold is now combined with All Weather Proof Formula (anti-humidity, anti-UV, anti-fly aways, anti-pollution) that lasts up to three days. As an industry pioneer, it upholds a legacy of setting trends and influencing today's hair fashion and style.
Commenting on the launch of Taft, Davin Leong, General Manager, Singapore & Export Markets, Schwarzkopf spokesperson said, "We've been reinventing hair over the past 120 years, making true milestones in haircare. As the styling needs of Taft's consumers are ever- changing, we aim to provide the best hair styling experience for both hairdressers as well as individuals on a daily use. Through the use of Taft, we celebrate one's passion for hair, bringing out the best in each individual.
Taft's Ultimate comes in 4 different range:
1. Taft Ultimate line – Ultimately Strong
2. Taft Power line – Mega Strong
3. Taft Ultra line – Ultra Strong
4. Taft Keratin line – Ultra Strong
Taft is available exclusively at Watsons stores.