We think of pretty shoes when we see PAZZION, but now, you can add coffee and yummy food to the list with its newly opened café.
PAZZION Café, the first contemporary lifestyle extension to PAZZION footwear retail business, opens its doors to the public at Jewel Changi Airport yesterday.
Established in 2002, PAZZION has become a household name to both existing loyal and new shoppers for offering good quality and affordable collection of leather shoes and handbags to women and children. This is the first time the brand diversified into food and beverage and it provides a cosy spot for shoppers to rest and chit-chat over a cup of coffee after all the shopping.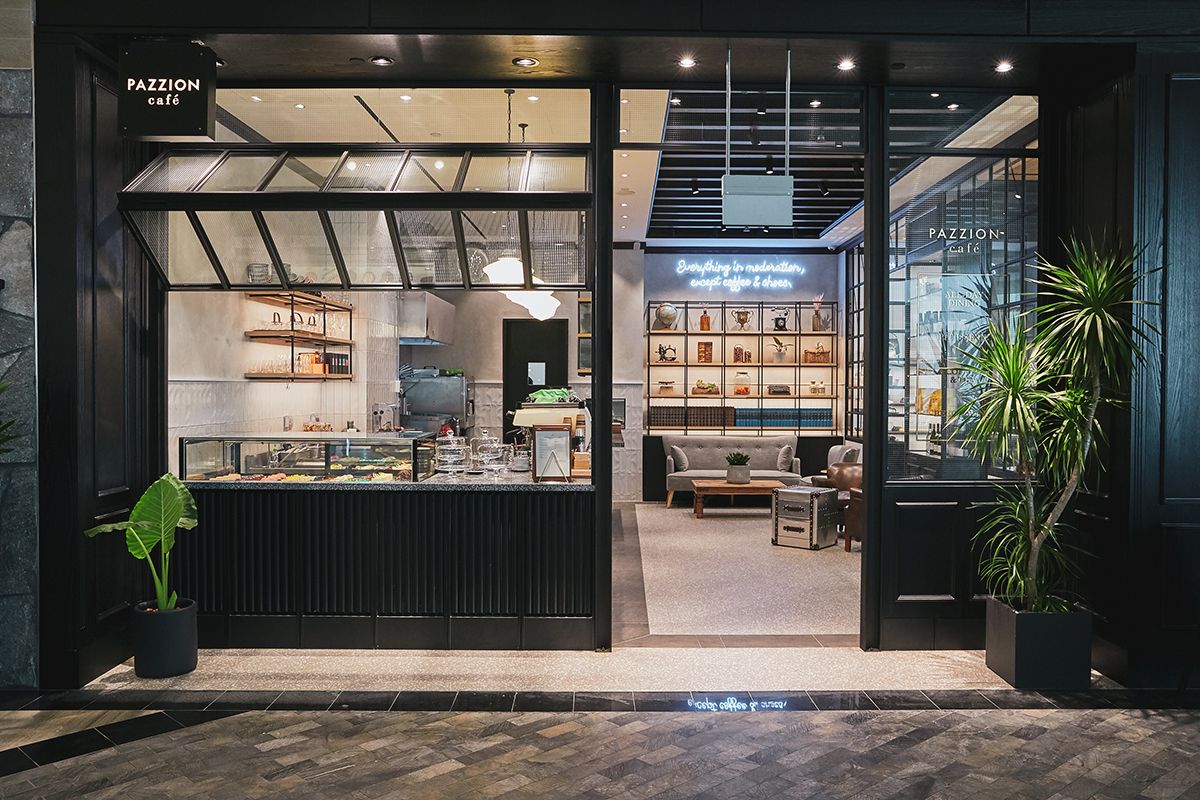 The 45-seater PAZZION Café is located right next to the PAZZION boutique at #B1-243. is tastefully designed in monochromatic tones of black and white, peppered with grey and gold, to complement the sleek aesthetics of the retail boutique. A quartet of brightly-lit vintage-style pendent lights hangs beautifully from the ceiling of the entrance to bring attention to the coffee-making counter as one enters the cosy café. Those looking for a phot spot in the cafe should look out for the shelving unit that displays a selection of vintage-looking props, such as a typewriter, telephone, and metal globe.
Outside the cafe, more seating, in a mix of sleek white and brown tables and chairs, allows customers the splendid view of the iconic Rain Vortex cascading down the funnel while they savour the food and coffee.
Although the decor and the ambience of the cafe are important, they would be nothing without good coffee and good food. The coffee beans used at PAZZION Café are carefully roasted to the optimal internal temperature of the beans to bring out the smooth, nutty and creamy chocolatey taste of the coffee. Food wise, foodies would be pleased to know that PAZZION Café offers delectable options that fit into any taste buds and food preferences. Each ingredient is carefully selected for the specially curated menu without compromising on quality, taste and presentation.
Here are some of our picks from the menu:
Quinoa Bowl $18
Served in an earthen bowl which exudes a zen vibe, the bed of protein-packed quinoa is layered with lightly grilled salmon, freshly sliced avocado and topped off with a poached egg where the yolk oozes out beautifully to mix with the delicious grains of quinoa. Enhance the mix with a zestful dash of lime. Definitely a must-try for the health-conscious!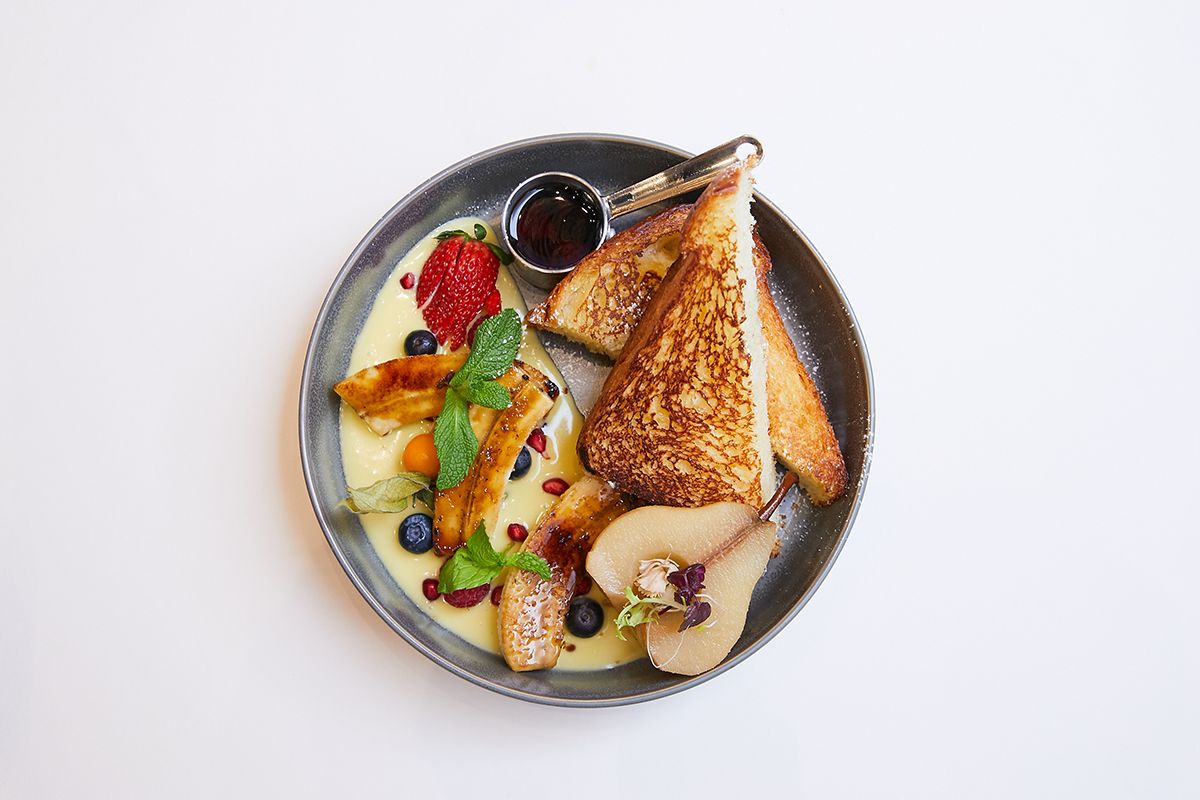 French Toast $17
Two slices of thick, fluffy French brioche butter- toasted to perfection and served with a refreshing poached pear and caramelised banana slices in a bed of fresh berries, crunchy cookie crumble and light anglaise sauce.
Stuffed and Flaky $16
A perfect indulgent for egg-lovers – the sweet and flaky croissant is generously stuffed with soft, moist scrambled egg and generous spread of avocado.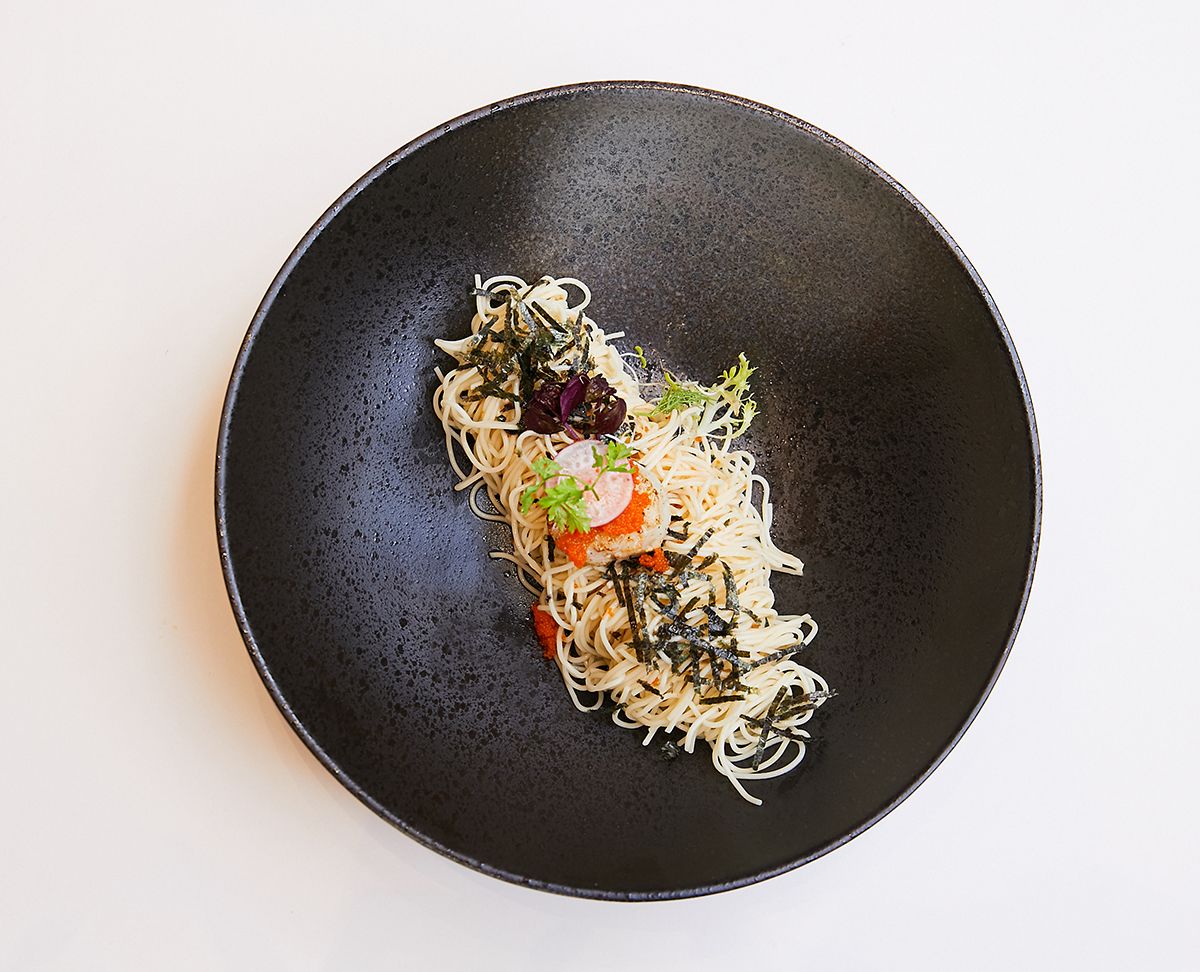 Cold Truffle Pasta $18
Delicate angel hair pasta drizzled with truffle oil is cooked to an optimal texture to bring out the spring in the strands while the complementing pan-seared scallop has just the right amount of chew and softness.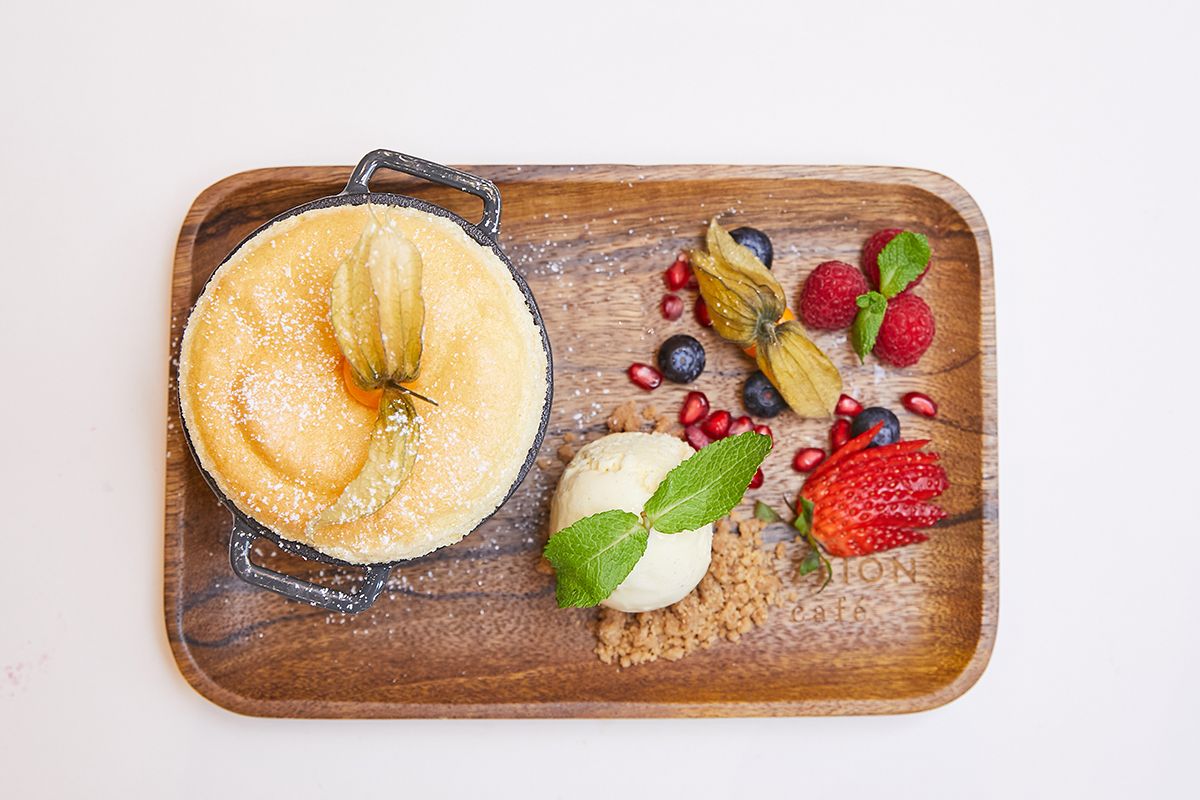 Classic Souffle $15
A classic baked egg dish which is bouncy and fluffy to taste, served with a scoop of creamy vanilla ice cream and berries. It's like a party with every mouthful.
If you are looking for good food in Singapore, and one that comes with great ambience, you know where to go now.
PAZZION Café
Jewel Changi Airport
#B1-243