"Anne of Green Gables" and its sequels were some of my favourite reads when I was a child. The plucky heroine Anne Shirley truly inspired me to be uniquely me, and when I heard that our red-haired heroine has got her own makeup collection, I was over the moon. I need to get my hands on them because, one, Anne is such a big part of my childhood, and two, the collection was really too pretty to resist!
If you love K-beauty, it is time to get to know another Korean beauty guru other than Pony. Meet Saerom Min (민새롬), the makeup artist and beauty Youtuber who is behind the makeup brand, romand, and this Anne of Green Gables makeup collection. She is known for her flawless makeup skills and she even did makeup for celebrities like Seohyun and Yuri from Girls' Generation!
romand's Anne of Green Gables collection features cushion foundations, eyeshadows, blushers, and lip glazes, all prettily packaged with characters from Anne of Green Gables printed on its packaging. Let's take a closer look at this collection, and find out why it deserves our attention.
romand Anne of Green Gables cushion foundation
Comes in 3 shades — #pure21, #natural21, #beige23, and retails at ₩16,900
romand Anne of Green Gables eyeshadow palette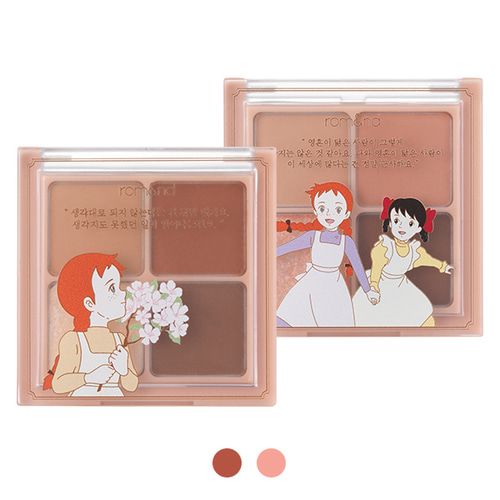 View this post on Instagram
There are two eyeshadow palettes in this collection in soft milk tea shades and shimmery highlights. Each palette retails at ₩13,600.
romand Anne of Green Gables blushers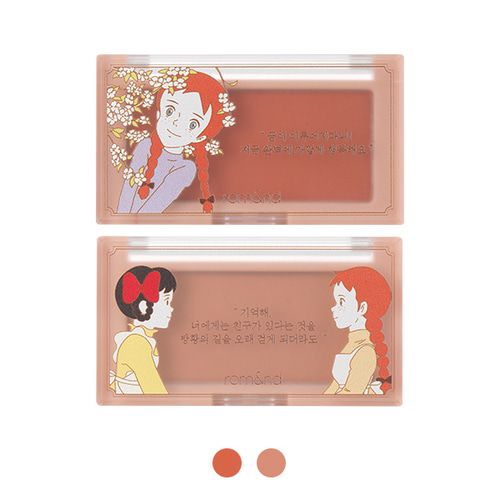 View this post on Instagram
You can choose from the two blush palettes #apple chip and #pear chip in muted autumn shades. Each retails at ₩8,400.
romand Anne of Green Gables lip glaze (glossy)
Get juicy lips with these glossy lip glaze leaves a long-lasting shine on your lips. Comes in 4 shades #FIGFIG, #JUJUBE, #APPLE BROWN, and #LITCHI CORAL. Each lip glaze retails at ₩16,900.
romand Anne of Green Gables lip glaze (matte)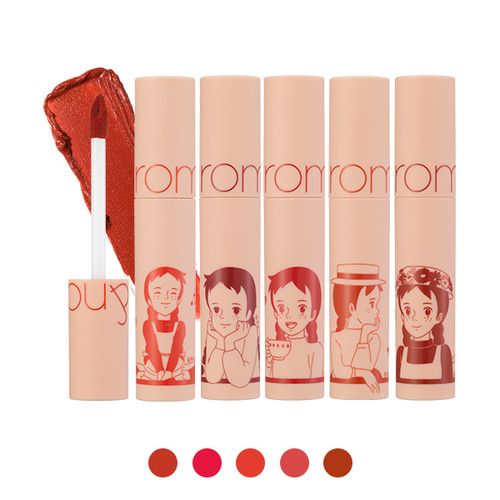 Matte lip glazes are one of romand's best sellers because it is long-lasting and that it has a great colour payoff. There are 5 colours in this collection, including #ANNE SHIRLEY, #FLAIRE, #FIZZ, #JOYFUL, and #WITTY. Retails at ₩16,900 each.
romand Anne of Green Gables makeup set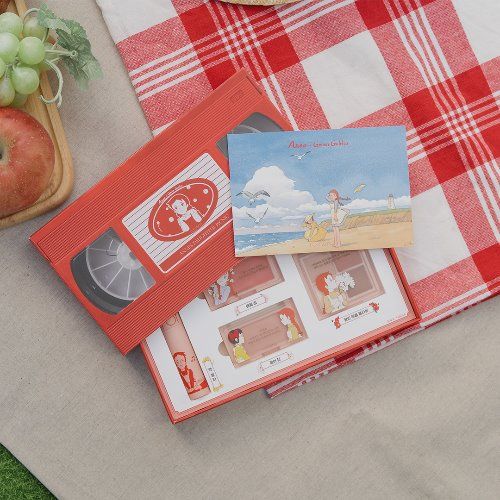 View this post on Instagram
And if you prefer to get a set, it comes in this nostalgic videotape packaging that is too cute to resist! It comes with a lip glaze, two blushers, and one eyeshadow palette. Retails at ₩33,000 and we think that it is a perfect gift for any Anne of Green Gables fan!
romand is not available in Singapore stores, but they are available for sale on their website. Qoo10 does carry their products but at the time of publishing, the romand X Anne of Green Gable collection is still unavailable. Try your luck with your Korean friends, bribe them into buying some for you!
All images credit:
romand