Yes, neutral colours are versatile when it comes to makeup, but don't avoid pink like plague, it may exactly what you need to bring out your girly charms.
Sulli did a photo shoot with Marie Claire Korea and the magazine released the pink-themed images on their Instagram. Her visuals were breathtaking, balancing her girlish charms with elegance and poise. Her pink makeup caught our eyes and it is definitely one of the beauty looks that we want to pin onto our boards and learn to recreate.
Tips for Sulli's pink makeup look
1. Start with a fresh and clean base.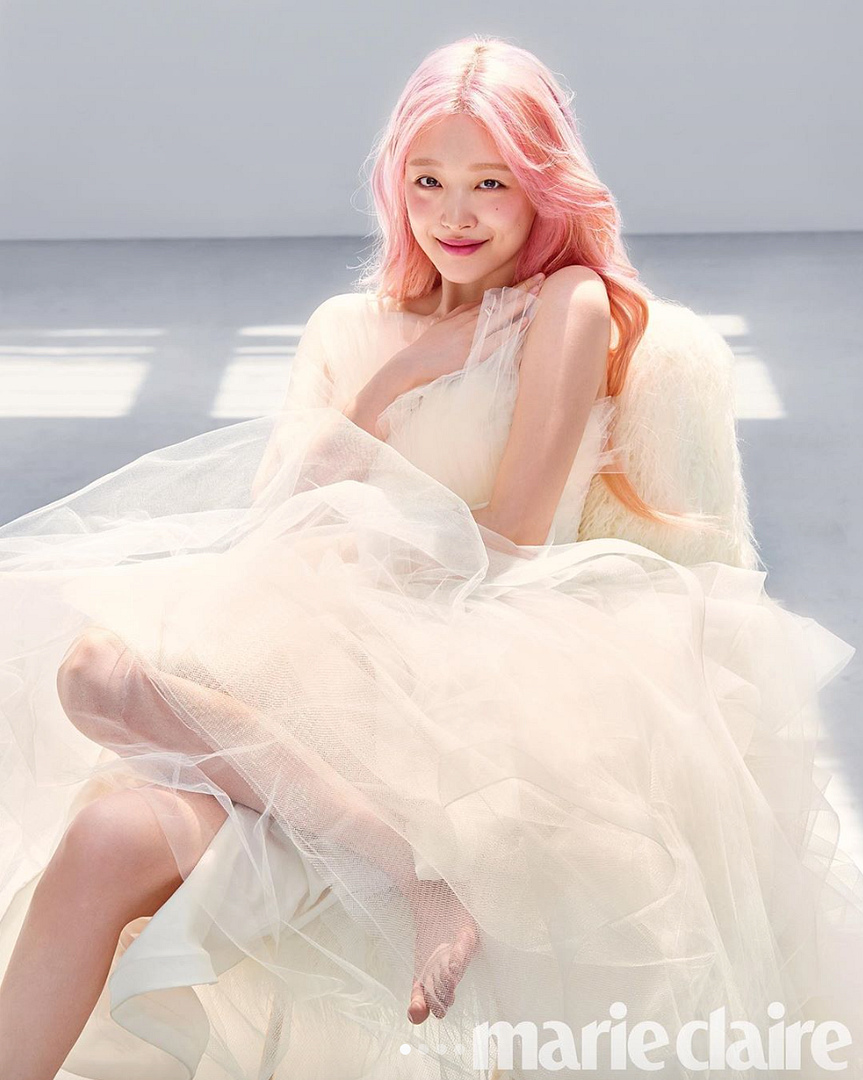 2. Go for a lighter colour on your brows.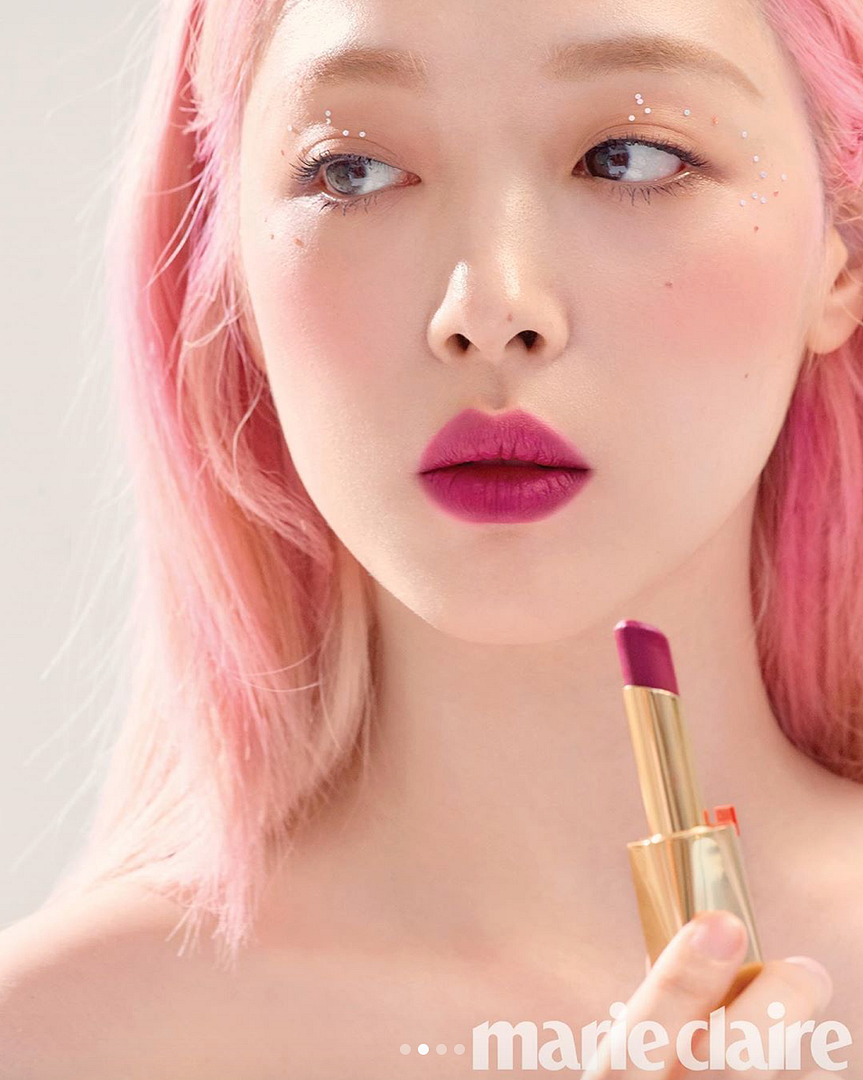 If you have naturally dark eyebrows, you may want to try to lighten them a little with eyebrow mascaras for a softer look. Remember to blend out the edges to avoid having overly defined Instagram brows that will end up looking too fierce.
3. Go natural on your eyeliner
Keep in mind that your eyeliner shouldn't be thick or crazily winged. Line your top lash line thinly. Black is fine but to achieve a softer look, you can try a brown liner.
4. Don't shy away from pink eyeshadow.
Try pastel pinks if you are fair, and if you are tan, go for mauve pink. A dash of glitter on the inner corners opens up your eyes, and gently extend the shadow to line your lower lash line. For more definition, choose a lighter shade of brown and apply it on the top of your eyeliner. You can also line your lower lash line with some brown eyeshadow.
5. Go for a cute pink blush
Apply the blush on the apples of your cheeks. Avoid bringing them to the front (the sides of your nose bridge) because that will look too kiddish.
6. Mauve pink or berry lips
Instead of putting on a pastel pink lip colour which will be overly saccharine sweet, try a deeper shade of pink or a berry colour to bring out a more mature look. Sulli is using various shades of Estée Lauder's Pure Color Desire Lipstick: Matte Collection in her photo shoot, and now you know where to go to if you are looking for them.
All images credit: Marie Claire Korea