K-pop Princess Chung Ha just dropped her new single "Snapping" on 24th June.
We were awed by her powerful singing and dramatic performance, but we did not forget to grab some beauty and fashion inspirations from all the looks she wore in her music video.
From '70s retro flare pants to baroque prints, let's take a lot at all the gorgeous looks that Chung Ha had in her "Snapping" music video.
Flare trumpet pants
Move away, skinnies, go straight back to the '70s with flare pants. They give you miles of legs too!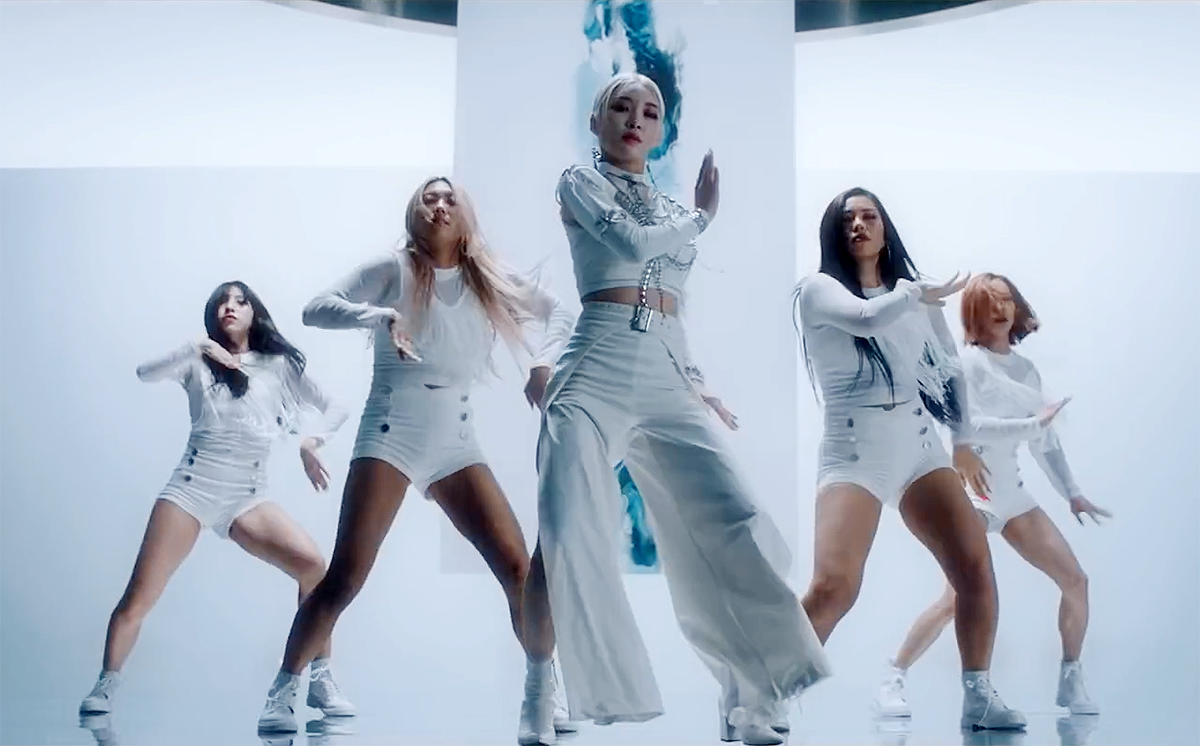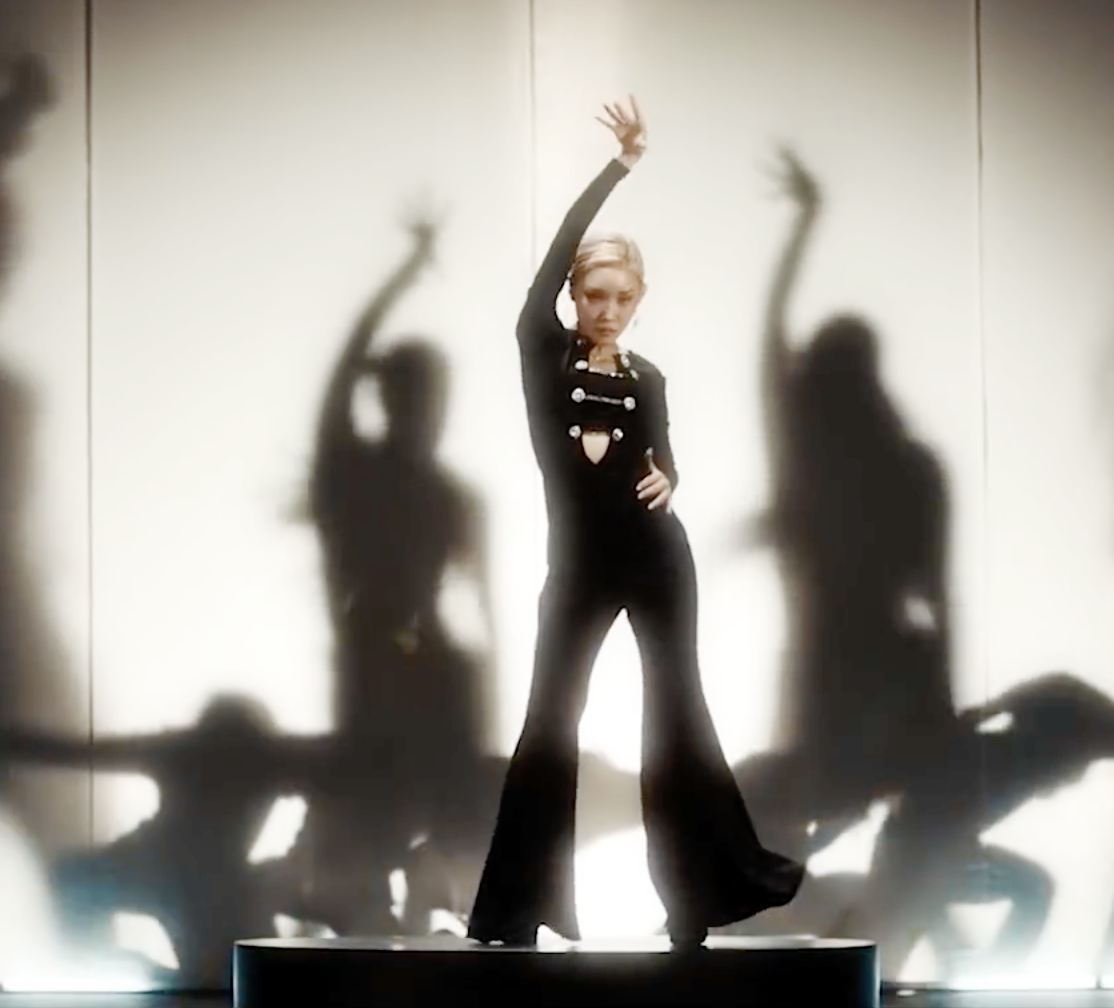 Romantic frills
Chung Ha paired her Alexander McQueen red dress with a body harness chain, black shorts and black boots. Instead of the girly, romantic charms as expected of a frilly dress, she brought on some real edgy vibes.
Baroque prints
Chung Ha wore a Versace silk robe and a pair of shorts with the brand's iconic baroque prints, and she wore plenty of gold jewellery to complete the look.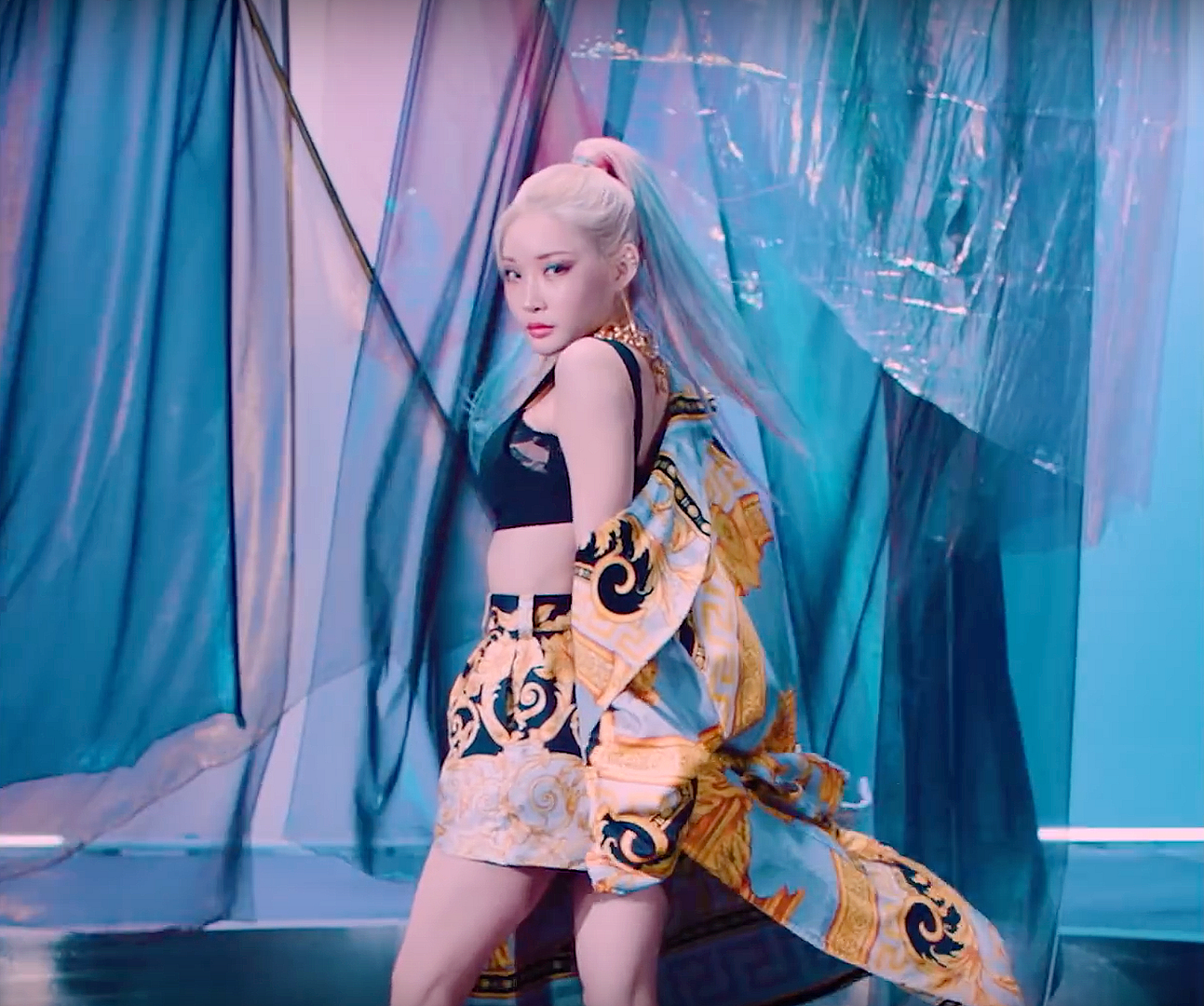 Pearls and diamante
We usually just do either, but we see a bold mix of both throughout this music video. See all the pearls and diamante accessories that are being put together, and the look is surprisingly glamourous and cohesive.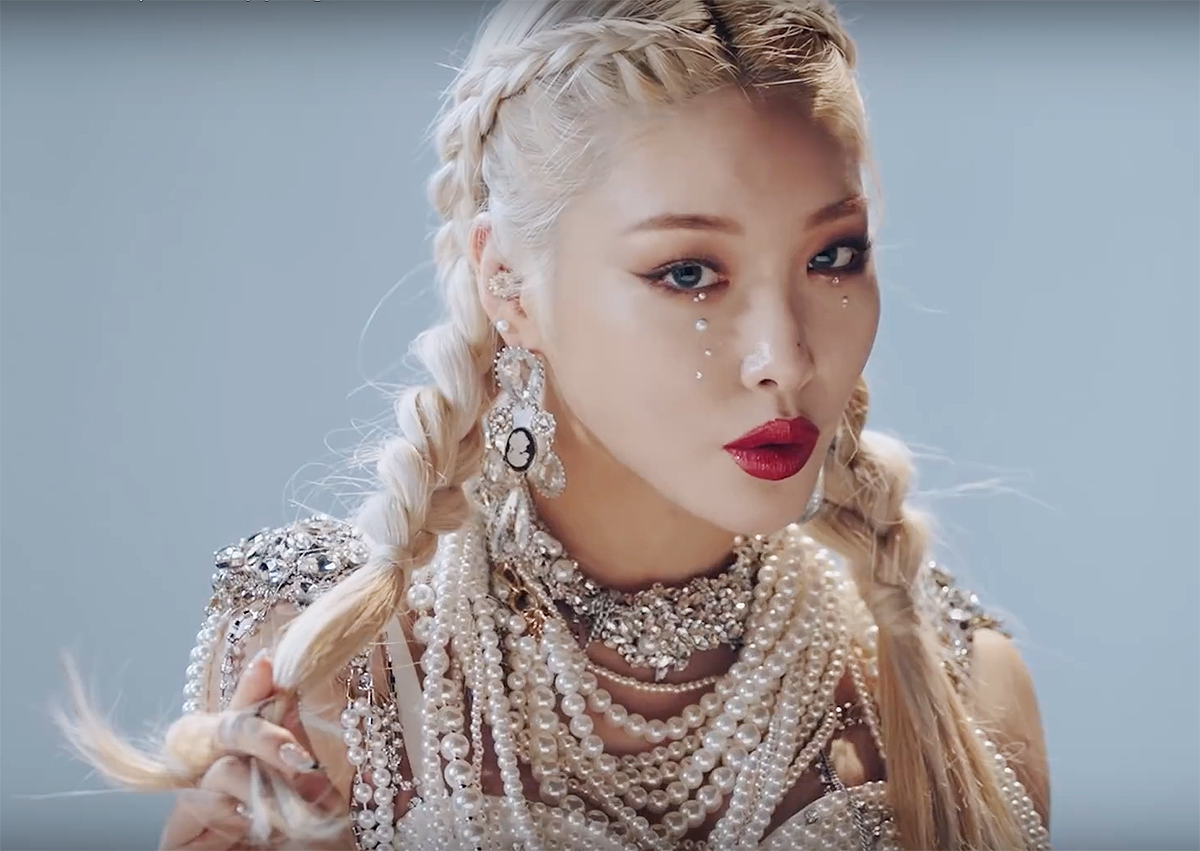 Rose gold eye makeup
Rose gold is a very flattering shade for Asian skin tones. Opt for one with lots of shimmers to accentuate your eyes.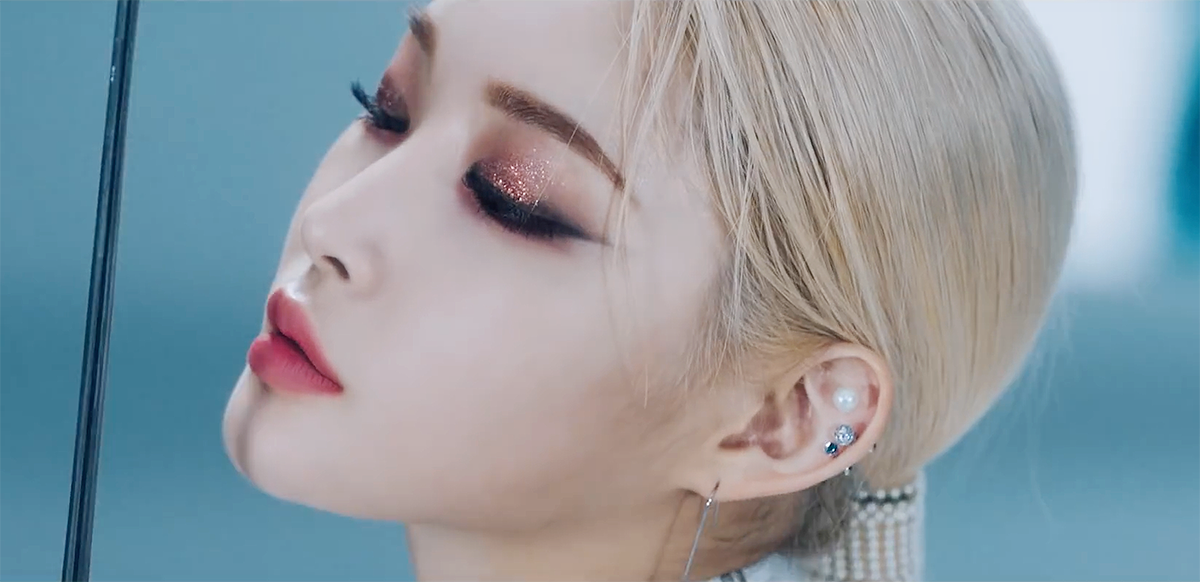 Pastel hair
Chung Ha sported pastel blue and pink hair in one of her looks in the music video. Get her look with some hair chalk. Alternatively, you can always get some pastel hair extensions done!