We know. Skinnies are your must-haves, go-to, safe jeans for your everyday wear. However, after a decade of squeezing yourself in those skintight jeans, it is time to try something different.
From mum jeans, boyfriend jeans to flare cuts, the fashion world has been moving away from the predictable skinnies for the past few seasons. Our very friendly UNIQLO also embraced a new baggy and oversized silhouette and launched the new U Wide Fit Curved bottoms range. Besides the U Wide Fit Curved Jeans that we are looking at today, the new design is also available in 2 other materials – Pants and Jersey Pants
UNIQLO's Wide Fit Curved Jeans is fitted at the waist and flares down to your heels in a wide U-shape. This design elongates your legs and is flattering for women of all body shapes and sizes. Besides, the baggy and oversized silhouette is all the rage this year as people opt for comfortable clothing with a wider fit over skin tight clothing.
If you are so used to skinnies and are afraid that it will be a challenge when it comes to styling a pair of wide fit jeans, fret not. We got our hands on the new UNIQLO Wide Fit Curved Jeans and styled it in 3 different ways to serve as a guide for flare bottoms styling that won't go wrong.
Look 1: With a cropped top and colourful accessories
Fitted top and flare bottoms, or flare tops and fitted bottoms. Stick by this rule and you are in safe hands. For this look, I put on a bra top and play up on colourful accessories like bold earrings and tinted sunglasses for a more street-inspired style.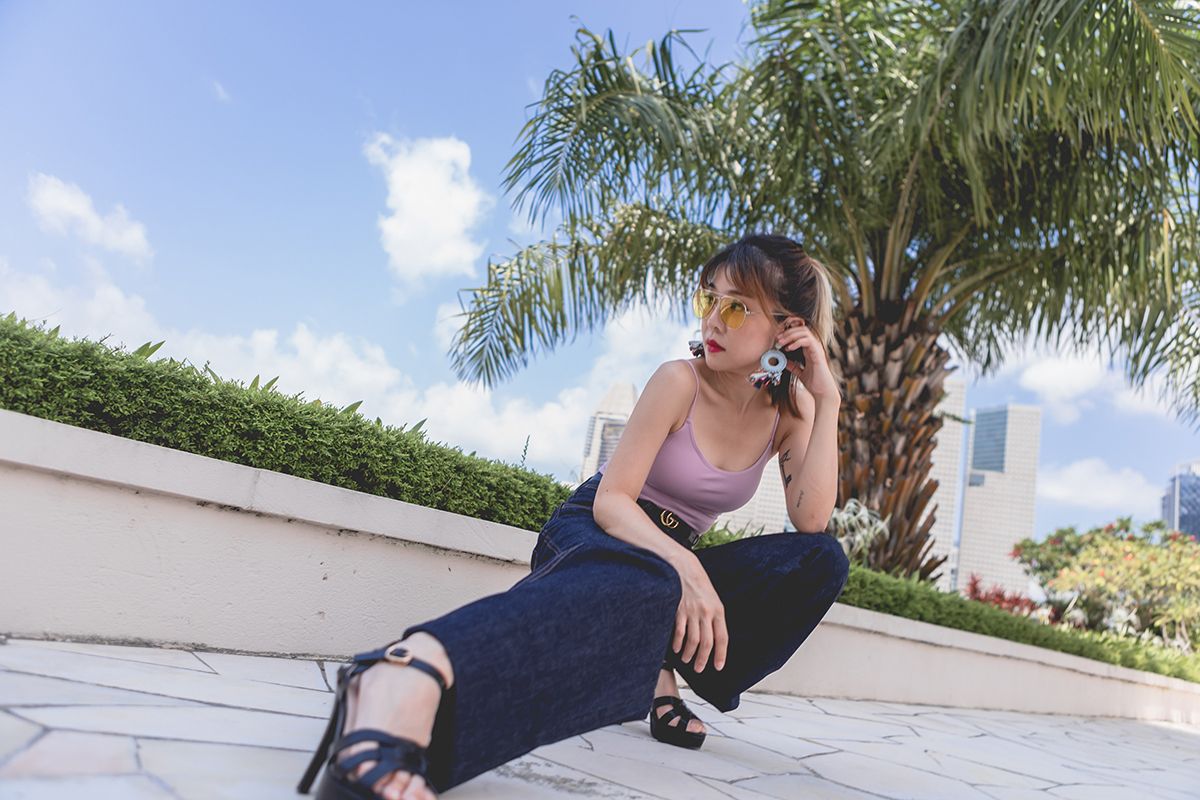 We swear by platform heels with flare bottoms for miles of legs.
Look 2: With a slim-cut top and a beret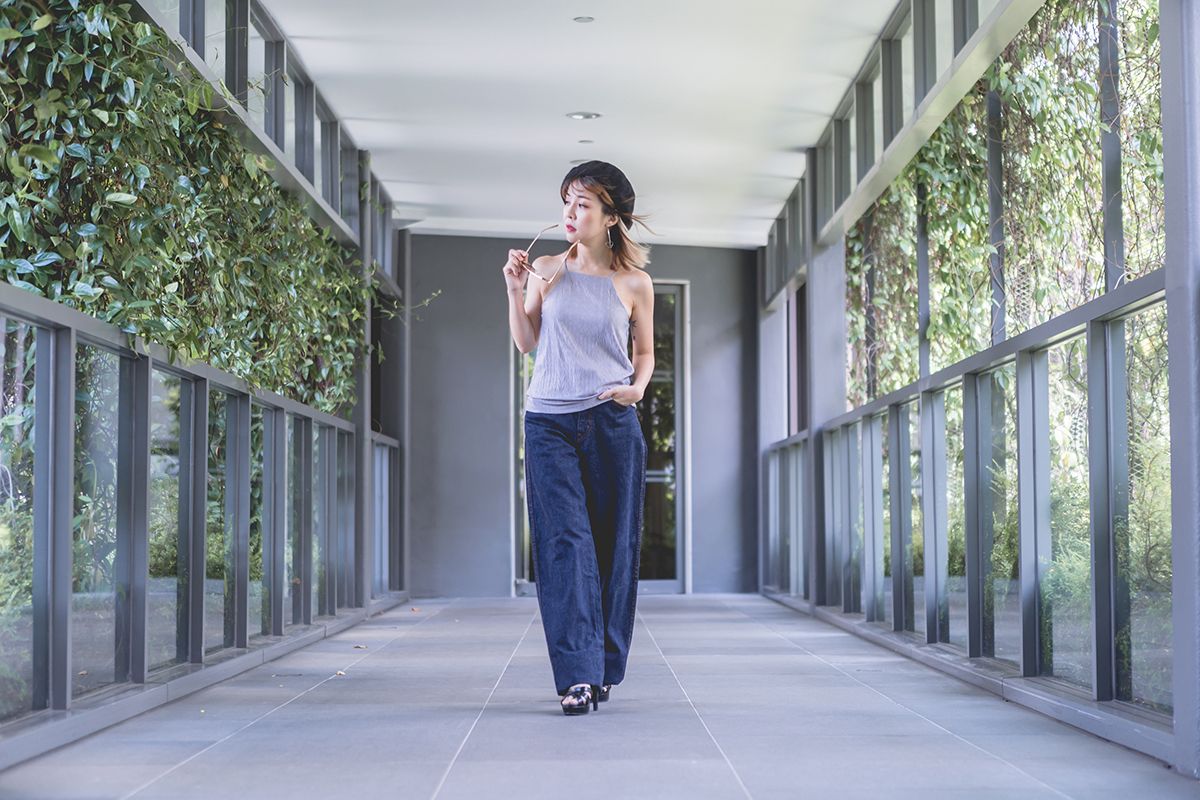 The second look is a classier Parisian style acieved by pairing the UNIQLO U Wide Fit Curved Jeans with a silver-grey slim-cut top. However, accessorising plays a huge part in pulling the look together.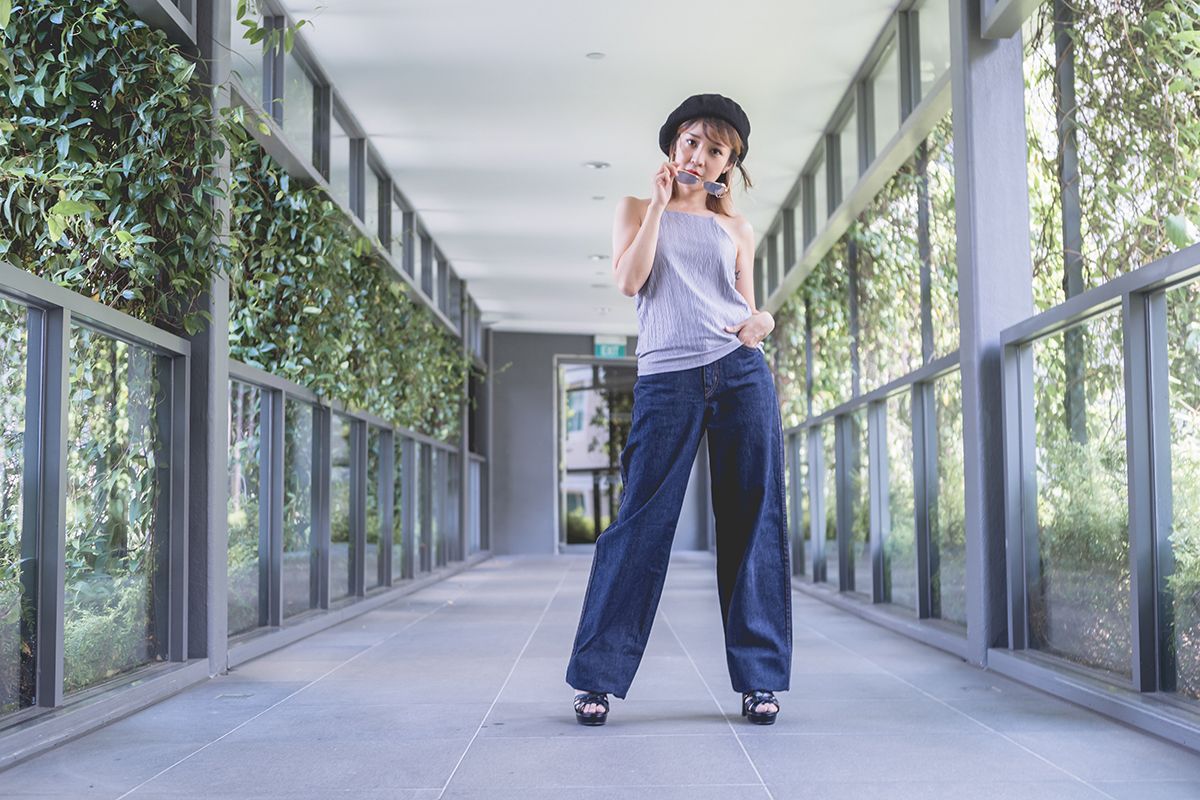 Go for a simple black beret for the French girl vibes. We also opt for a pair of large hoop earrings and reflective sunglasses to complete the styling. Last but not least, remember to swipe on a deep berry lip colour.
Look 3: With a statement blazer
One of the best ways to get out of our styling rut that is often overlooked by Singaporeans is layering. The heat in Singapore stops us from putting on any extra pieces. However, when done right, layering can still be a comfortable and stylish option for us.
Instead of those thick jackets that we always see in fashion magazines, opt for a piece of lightweight statement jacket. Go for a neutral colour if you prefer, but I would choose a plaid blazer, or even a jacket in brighter colours or louder designs to turn heads. Since the oversized silhouette is trending, try an oversized blazer to perfect that '80s look. Complete the look with simple headband on your hair.
The UNIQLO U Wide Fit Curved Bottoms range will be available from Monday, 15 July, in all UNIQLO stores and online.