Kim Kardashian prepped her skin with AQUAGOLD Fine Touch treatment before her appearance at Met Gala for youthful and glowing skin. Now that the AQUAGOLD Fine Touch treatment is finally available in Singapore at The Clifford Clinic, we didn't hesitate and go to try it out for ourselves.
Kim Kardashian calls the AQUAGOLD Fine Touch treatment the Golden Cocktail facial, and she couldn't be more correct. During the consultation, Dr. Gerard Ee looked at my skin closely and gave me a cocktail of nutrients customised to my skin needs, focusing on anti-aging and skin hydration. The cocktail will later be delivered into my skin via microneedles during the treatment.
What exactly is AQUAGOLD Fine Touch?
AQUAGOLD Fine Touch is a treatment that makes use of micro, gold-plated needles to painlessly deliver a customised solution into the dermis of our skin to smooth out fine lines, even out skin texture and tone, reduce redness, and rejuvenate the skin for brighter and glowing skin.
The AQUAGOLD Fine Touch treatment
Credit: The Clifford Clinic
The AQUAGOLD Fine Touch "apparatus" resembles a little bottle, with the microneedles at the tip. The bottle was filled with the skincare solution that Dr. Gerard Ee customised for me, and the therapist gently pressed the microneedles onto my skin over my entire face. There wasn't any pain since I already numbed my face with numbing cream prior to the treatment. The whole treatment felt like little ant bites at most.
After the AQUAGOLD Fine Touch treatment was completed, the therapist gave me a red and yellow LED light therapy treatment. For the uninitiated, LED red light therapy promotes cell growth and aids wound healing, making it perfect post-microneedling. It also stimulates collagen production to further firm up our skin and give our skin a youthful glow.
Once the LED red light therapy ended, the therapist adjusted the setup and changed it to yellow light which serves to further soothe and calm the skin. The entire treatment was wrapped up with a pampering facial mask for skin recovery.
Post-treatment review
I was pretty worried that I'll need to walk around in public with a face full of red, needle marks but my worries were unfounded. I looked into the mirror immediately after my AQUAGOLD Fine Touch session and my face looked perfectly fine. No marks, nothing. Well, if there's a visible change to mention, it was the fact that my skin looked so glowy and radiant, even without any bit of makeup.
What made the AQUAGOLD Fine Touch at The Clifford Clinic unique, or should I say, better, was the LED light therapies and masking session that followed after. These treatments further calm my skin from the microneedling, prevent redness, and speed up the healing process.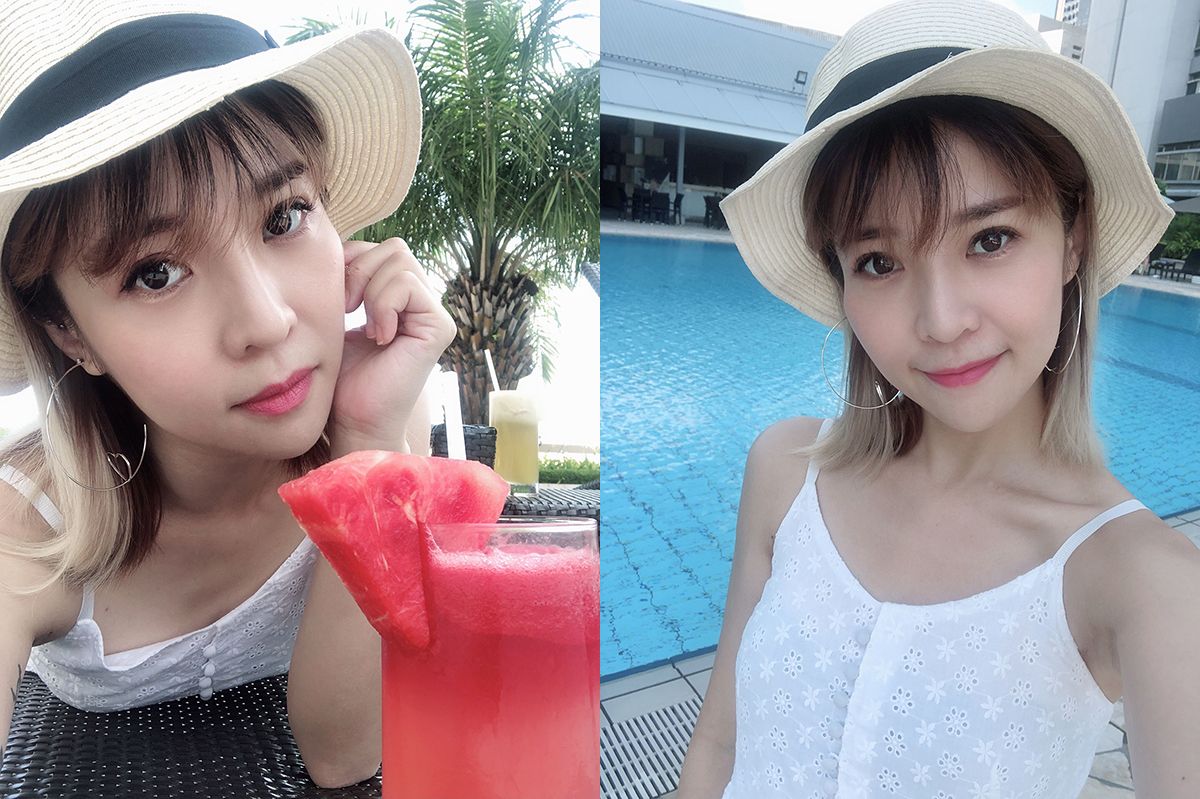 A few days after the AQUAGOLD Fine Touch treatment
AQUAGOLD Fine Touch is said to last for at least one to three months, and I especially did a check on my skin every morning for the next few days just to be sure that it worked. My skin looked so refreshed, and you cannot ignore how glowy it was. It felt like I had BB cream on my skin even though I didn't have a single bit of makeup on!
Book an appointment with Dr. Gerard Ee at The Clifford Clinic to see if the treatment is suitable for you too. I tried it and I love it, and I hope you can get great skin too!
The Clifford Clinic
24 Raffles Place
#01-03 Clifford Centre
Singapore 048621
(Exit A from Raffles MRT)
Mon to Fri: 10am to 8pm
Sat: 10 am to 5pm
Sun: Closed
Closed on Sundays and Public Holidays