It will cost you less than a dollar, a minute of your time, and it is as feminine as you can get.
Credit: Instagram @heyhegia/ @livebetterpl
We love putting cute ribbons and hair bows on little girls, but the grown-ups are borrowing this hair accessory to make them classy again in the adult world. Ribbons and hair bows made a comeback and it is time we embrace this trend again.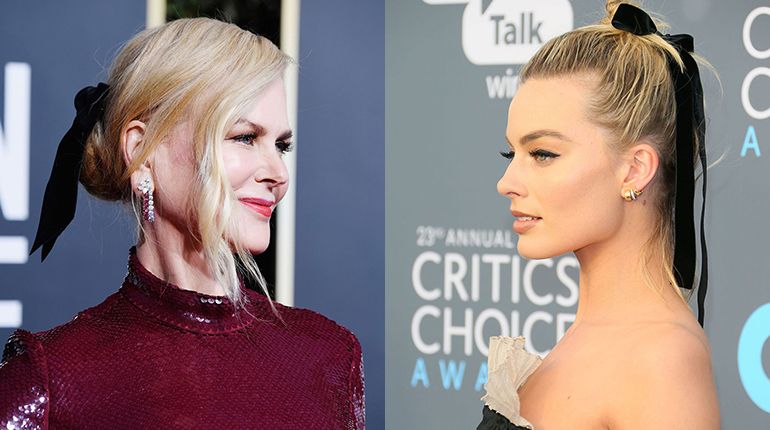 Nicole Kidman and Margot Robbie /Credit: FRAZER HARRISON/GETTY IMAGES and EAN-BAPTISTE LACROIX/AFP/GETTY IMAGES
For everyday styling, choose satin or velvet ribbons, and opt for black, white or ivory shades. Alternatively, colours like maroon and navy are great too. Tip: Avoid your favourite baby pink ribbon to avoid looking too kiddish. Let's take a look at how we can wear these beautiful ribbons and hair bows to bring out your ultra-feminine and classy vibes.
View this post on Instagram
View this post on Instagram
View this post on Instagram
View this post on Instagram
View this post on Instagram
View this post on Instagram
View this post on Instagram
View this post on Instagram
View this post on Instagram
View this post on Instagram