Dr. Winston Lin
prescribed four CoolAdvantage sessions to treat the bulging stubborn fat at my tummy. The CoolAdvantage range of applicators under the
CoolSculpting
family reduces treatment time by nearly half as compared to legacy CoolSculpting applicators.
For instance, treatment time with traditional CoolSculpting applicators takes 60 mins but this is reduced to 35 mins with the CoolAdvantage applicator. This means that my treatment was completed in 2 hrs 20 mins instead of the 4 hrs it would have taken with legacy CoolSculpting applicators.
Another benefit of the CoolAdvantage applicator is the enhanced cup design for improved patient comfort as well as a larger cooling area to treat a bigger area.
Before treatment, Dr. Winston Lin first used the CoolAdvantage templates to mark out the areas that required treatment. To be honest, I was really embarrassed about showing my bulging fats, Dr. Winston could easily pinch a huge pocket of it.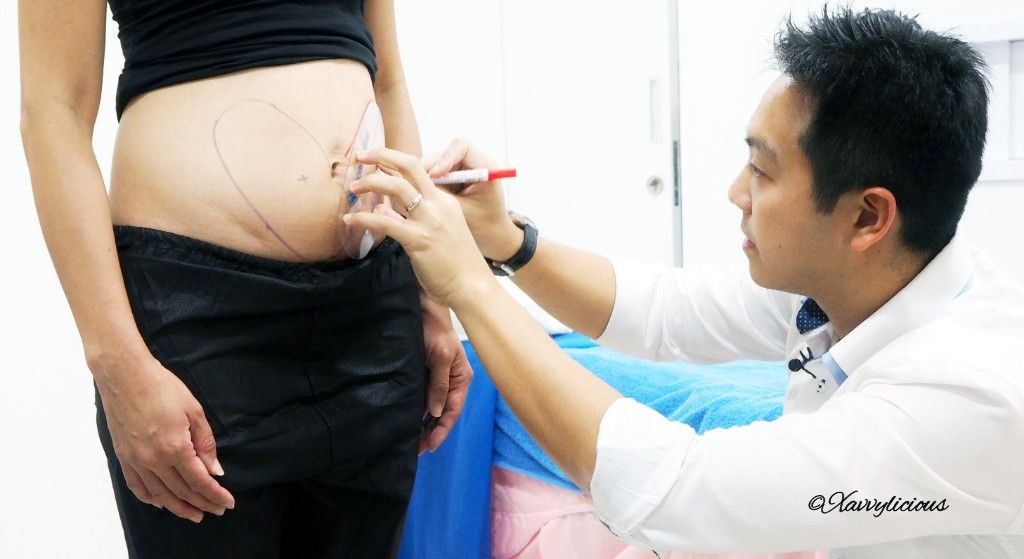 Before putting on the applicator, the clinic assistant then applied gel pads onto the treatment area to protect the skin during treatment.
There was no discomfort in the whole process, and I had some moments to catch a wink for a quick recharge and got to 'work' on my phone in total peace while freezing my fat cells.
After the removal of the applicator, the treated area looked like a 'cake'.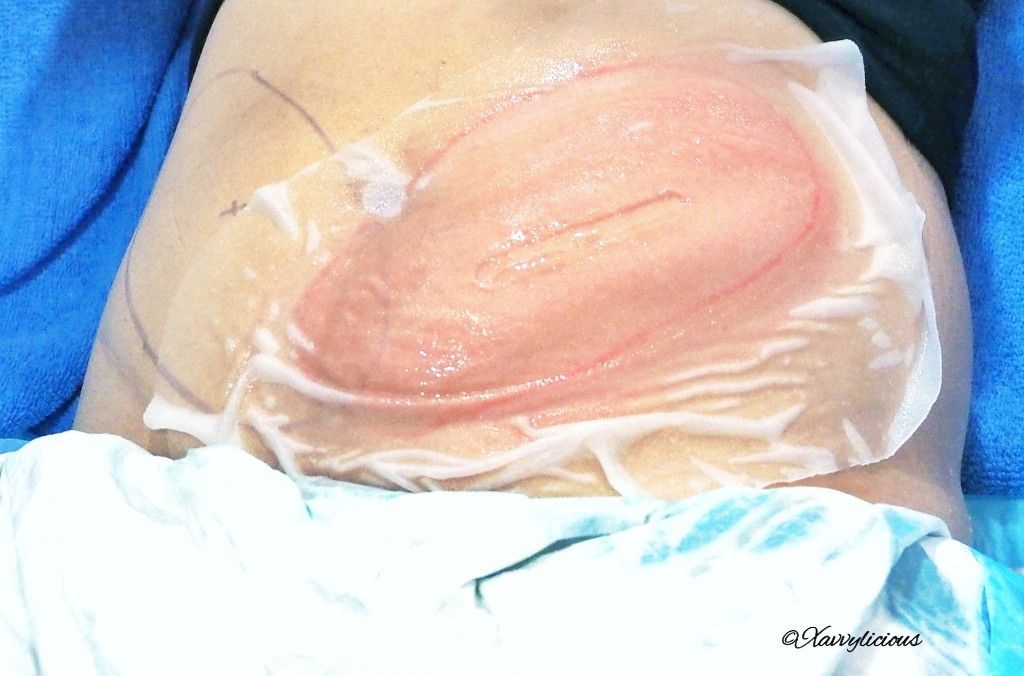 The clinic assistant would massage the treated area, to help break down the crystallised dead fat cells, which will be passed out by the body naturally.
Finally! I am now able to show you the results of the CoolSculpting treatment. The front view of my tummy before the treatment looked 'pregnant' but three months after CoolSculpting, my tummy from the front was less round, and I felt that there was some excess space when I am wearing my t-shirts. The treatment managed to reduce fats by 25-30%. I shall let the pictures do the talking!
Front view
The side profile showed a more significant difference. Even the fats on the love handles were reduced.
Side view (left)
Side view (right)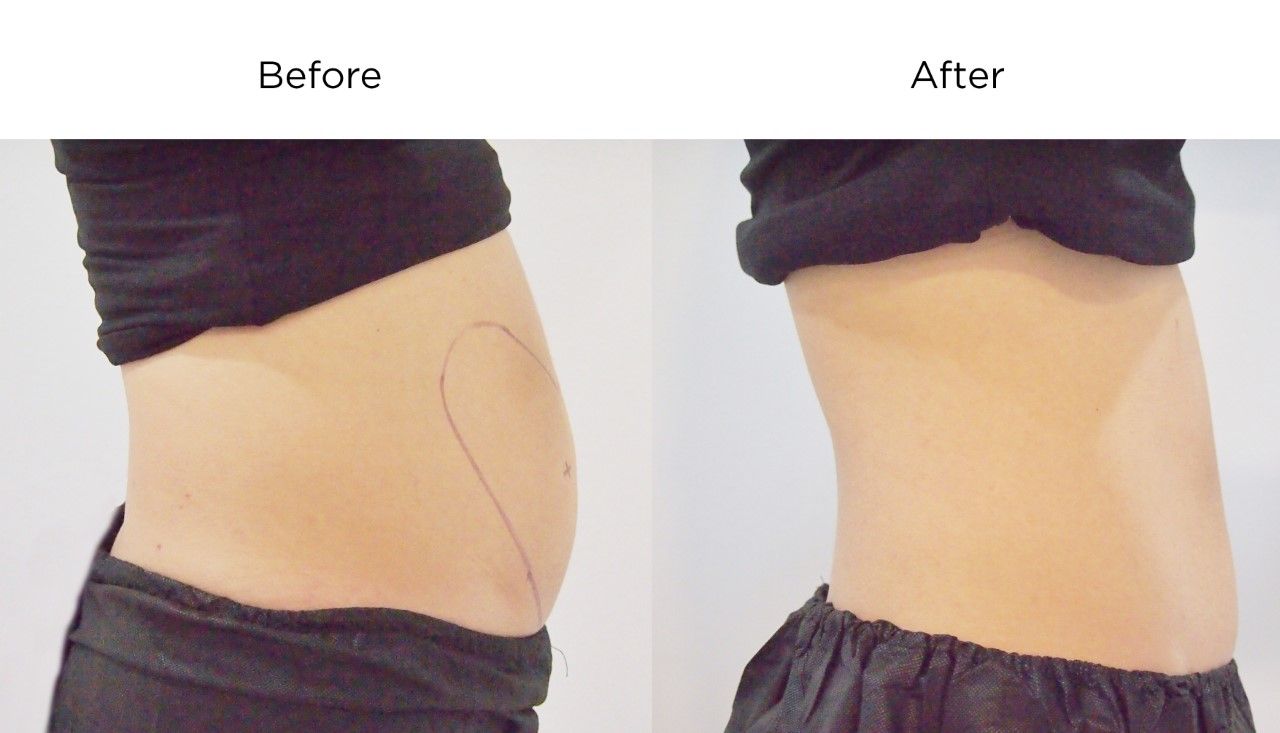 It took me slightly more than 1.5 months for the numbness on the treated area to be gone. There was also no down-time, and I was able to function as per normal. I hope this post is useful in helping you decide if you would like to try CoolSculpting but do also keep in mind to eat healthily too. I have lost 1.5 kg after three months after cutting down late-night snacking and carbs for dinner. My current weight is now 51kg and I'll reach my ideal weight with another 1 kg off.
Should you be keen to book a consultation for CoolSculpting, do make an appointment with Dr. Winston Lin. He is one of the very patient and reassuring doctors I have met: