Transparent bags are the ultimate accessory for summer 2019 and it is about time you let everyone see through you.
Credit: ASOS/ Fashion Rats
The transparent bag trend was hailed by many street style stars, from top-handle bags to crossbody bags and cute backpacks. However, anyone who first gets introduced to the transparent bag will definitely want to know how they can hide their mess (think tangled earphone wires, used tissue papers, tampons, medicated oil and salon pas) in the see-through carrier. No, actually, you can't. Well, unless you use a little pouch to hold your belongings before dropping the pouch into your transparent bag.
Although many brands do sell their transparent bags with a pouch, I personally feel that that kind of defeats the purpose. If you have to hide some items, use a small pouch, but allow other "see-able" items to sit freely in the bag outside the pouch.
Take the transparent bag trend as an opportunity to clean up your bag and get that minimalistic aesthetic that is so fashionable today. Put the handphone case and that must-have lipstick you want to show off in there, and drop your favourite book in the bag to tell everyone something about yourself.
And while you are at it, take a look at some of our favourite transparent bags that suit all budgets.
Valentino Small VLTN Plexy Shopping Bag
Michael Kors Ginny Medium Clear and Leather Crossbody Bag

STAUD Shirley Transparent Tote
hirley Transparent Tote, Main, color, B
Prada Fabric and Plexiglas handbag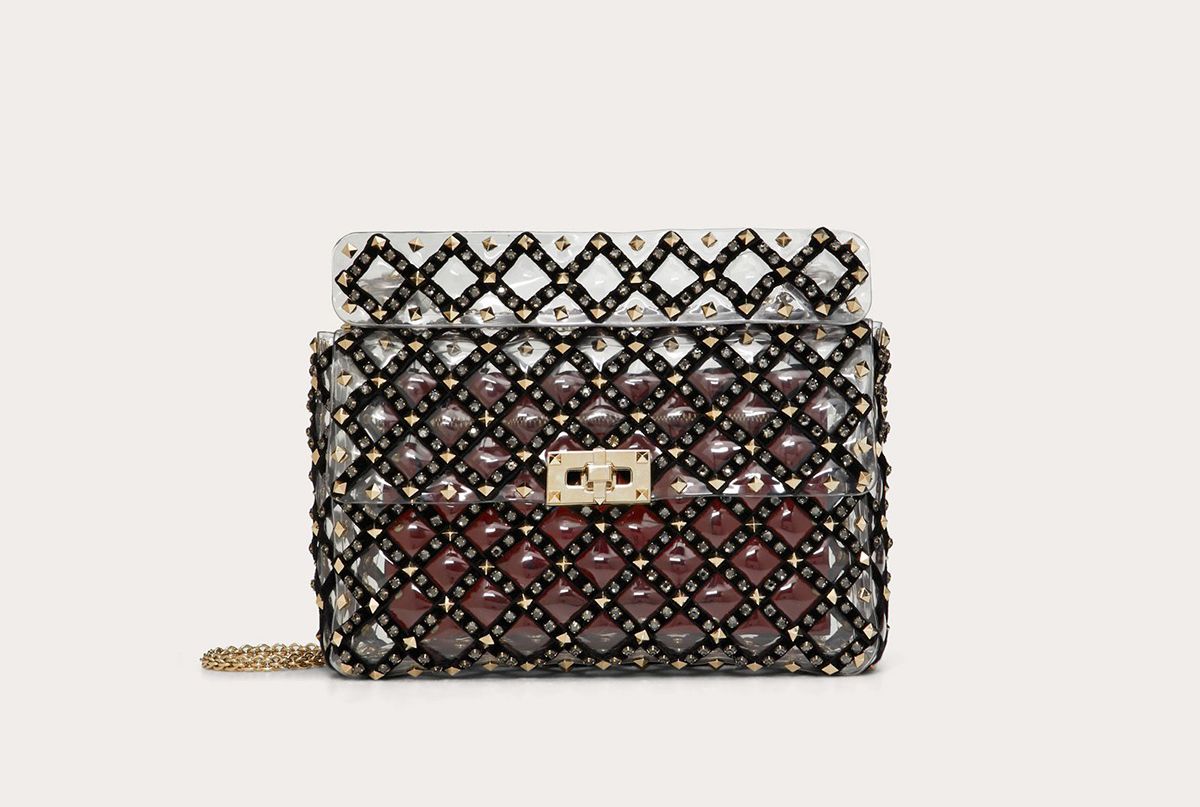 Valentino Medium rockstud Spike.It Transparent Polymer And Velvet Bag
Selfridges & Co NANA-NANA A4 transparent PVC tote bag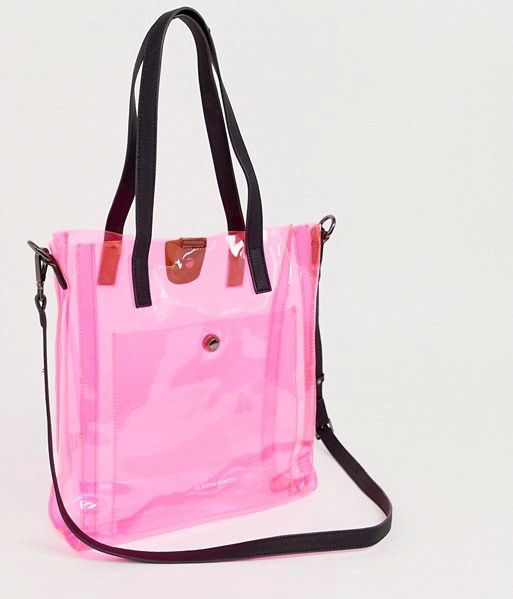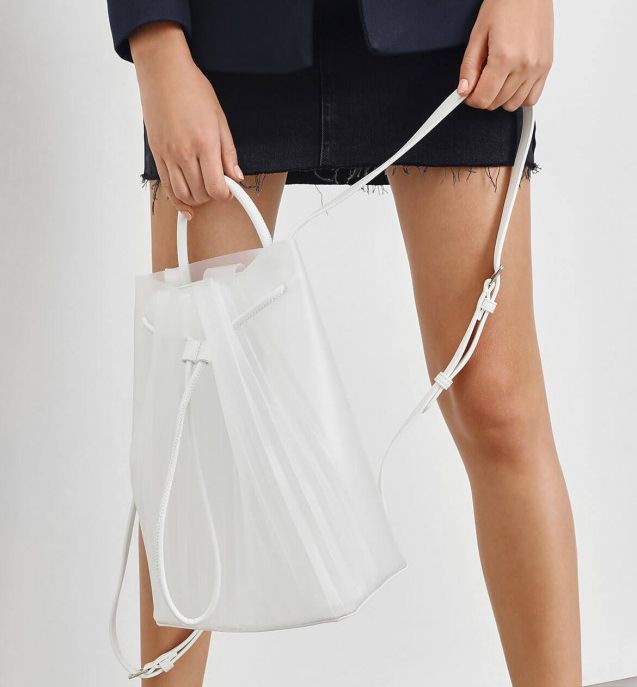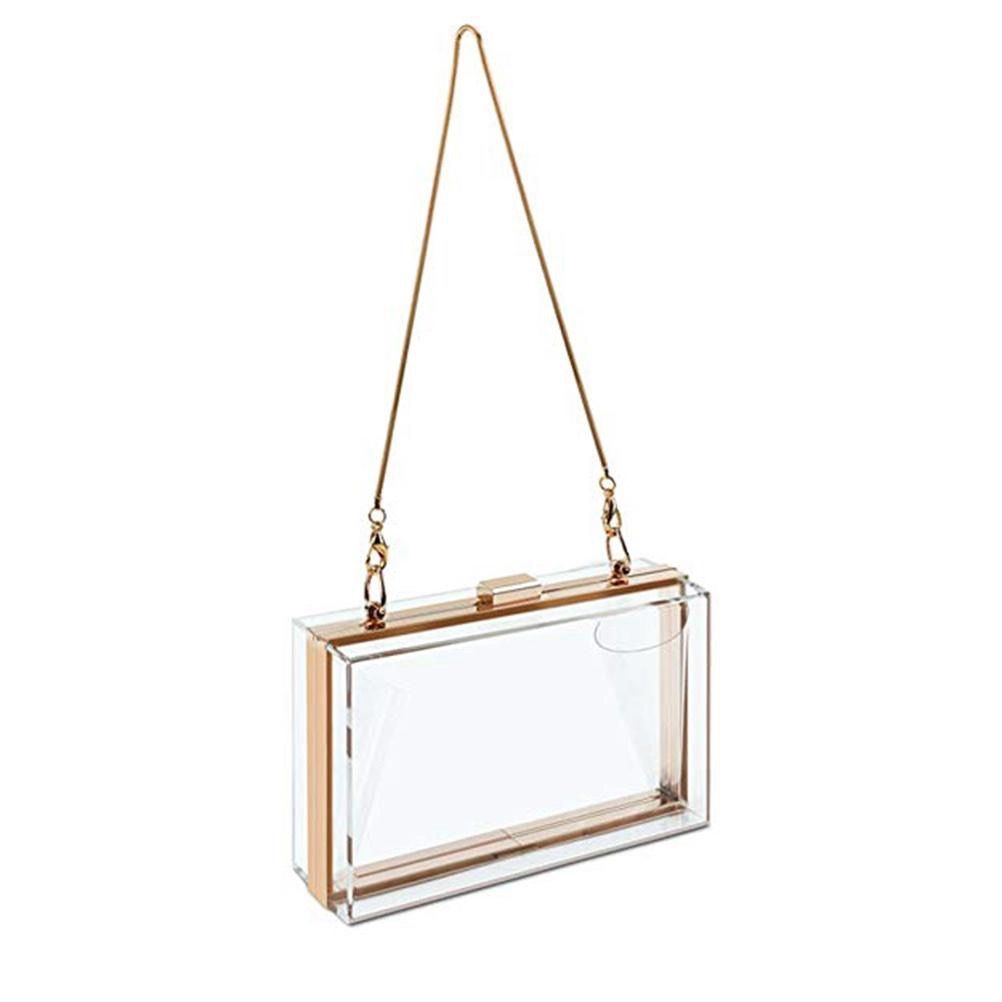 Lazada Cute Transparent Clear Acrylic Crossbody Box