Your haul from THE FACE SHOP X Kaokao Friends Sweet Apeach collection 2018 has hit the pan? Good news for you, THE FACE SHOP X Kakao Friends has returned with a "Play with FRIENDS Club" collection, and this time, featuring both Sweet Apeach and the very cute Ryan!
The collection is tailored for our hot and humid weather, featuring everything from makeup to skincare products like lip tints, blush, blotting powder, face mask, body lotion and body wash products. Of course, all of these will be decked in irresistibly cute Ryan or Sweet Apeach packaging.
Ryan Oil Control Water Pore Balm (17g) $20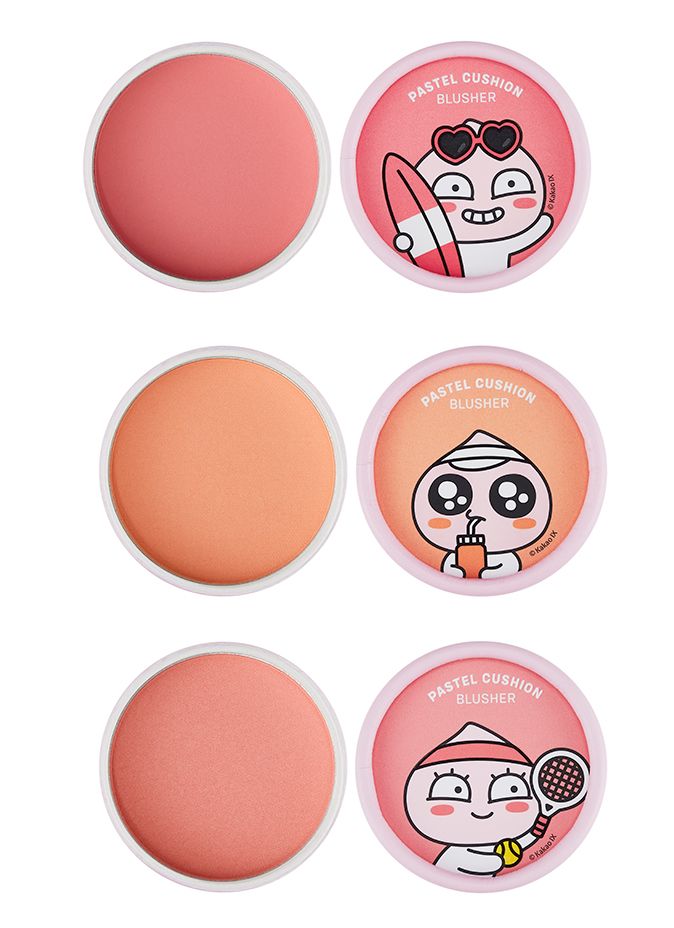 Apeach Pastel Cushion Blush (6g) $12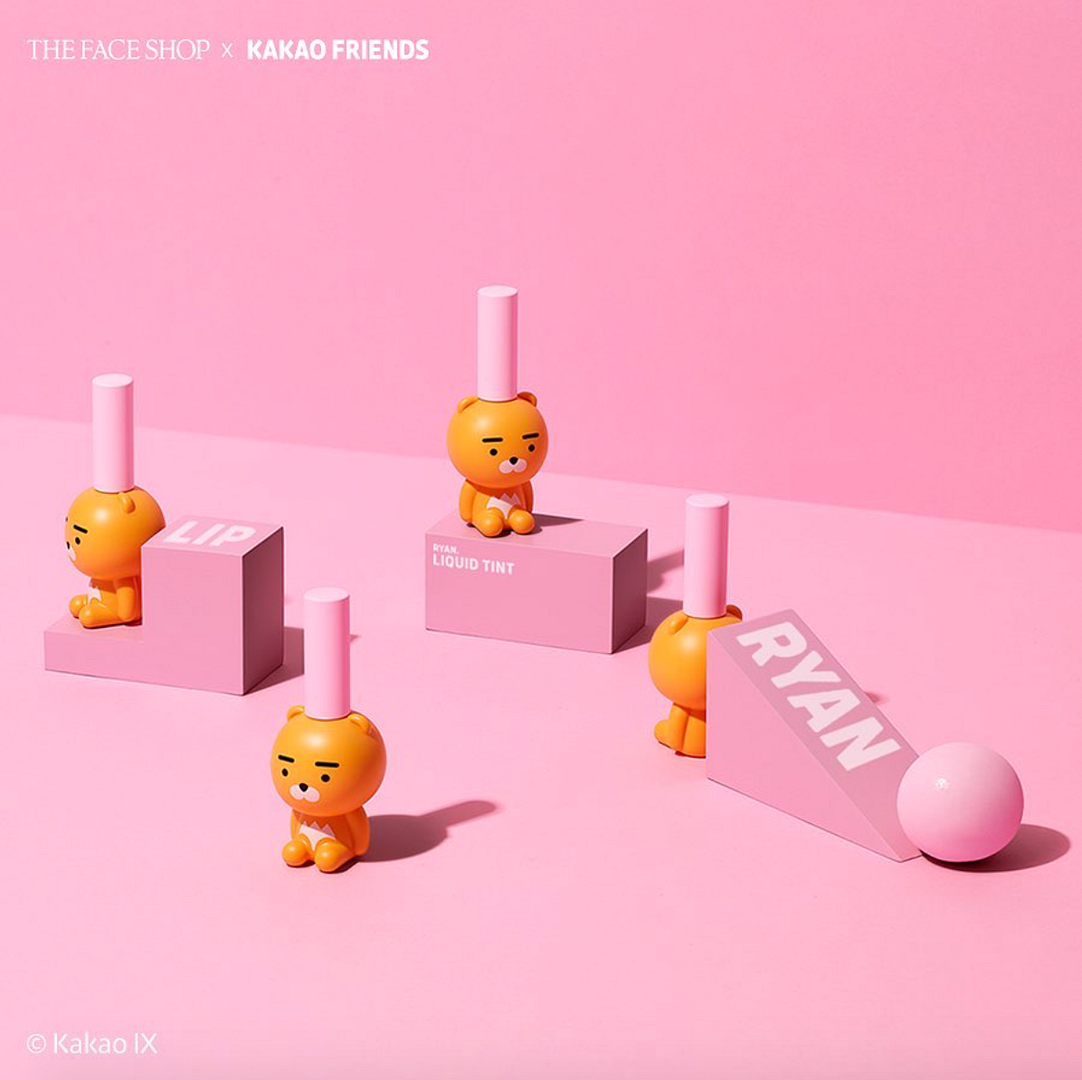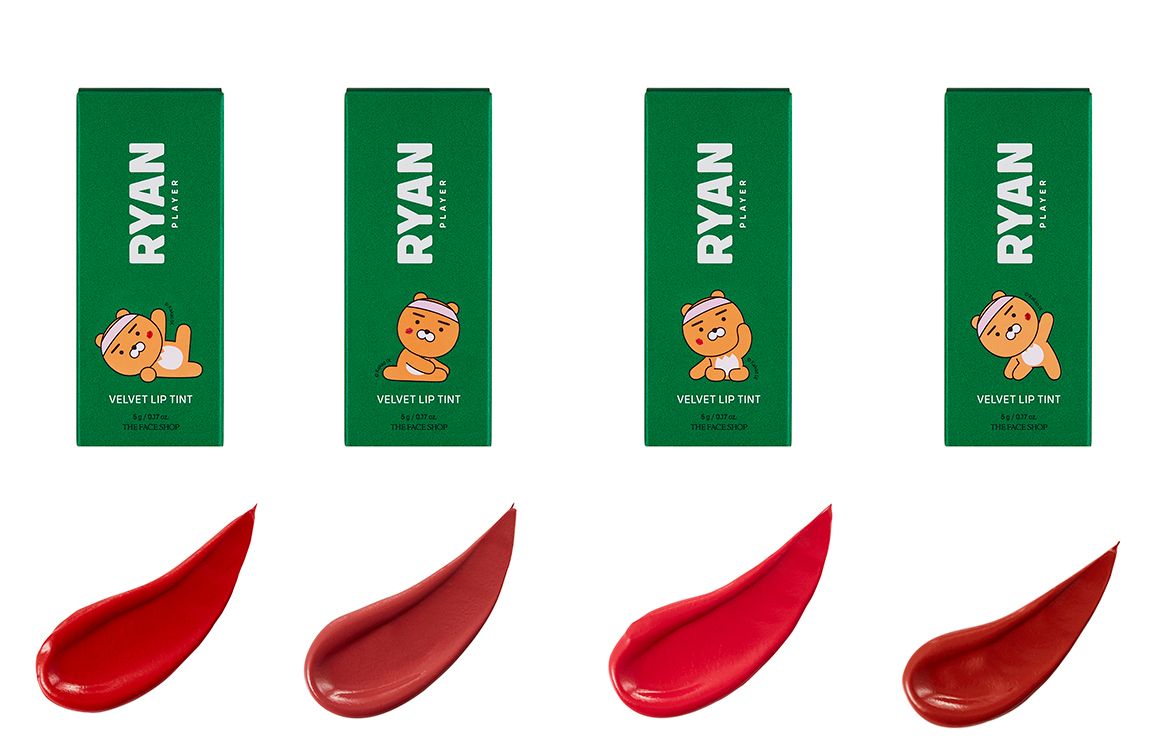 Ryan Velvet Lip Tint $21
Designed based on each character's shape and facial expressions, the packaging brings out their sporty personalities by having them engage in a variety of sporting activities, including yoga, tennis, surfing and stretching. The limited-edition Yoga Ryan Skin Relief Body Care including the Avocado body wash and body lotion comes in a yoga-posed Ryan container which makes it too adorable not to add to your collection.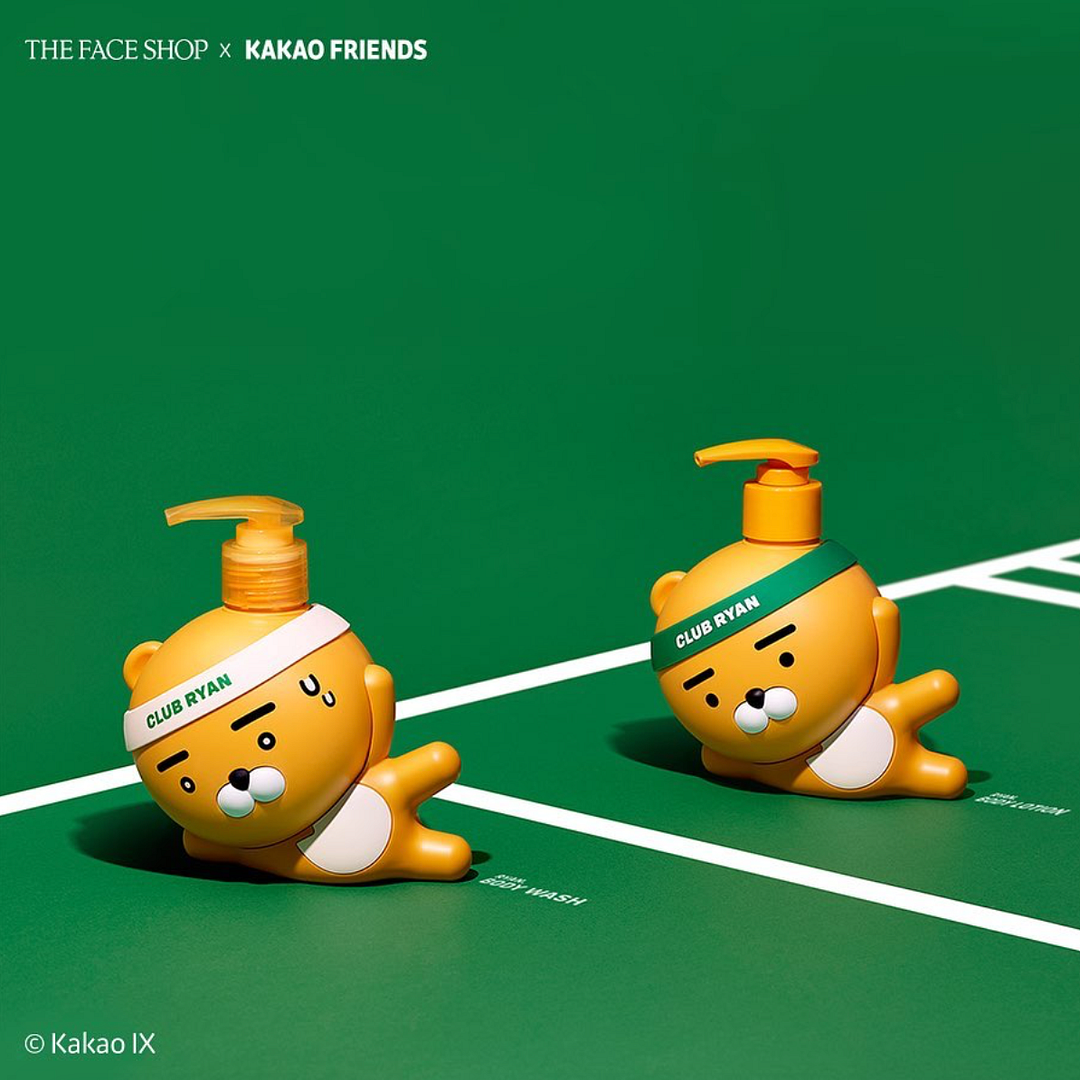 Yoga Ryan Avocado Body Lotion (360 ml) $27
The collection also features the Dr. Belmeur UV Derma Sun Care products, including 2 low irritant sun cream, which are 20ml more than the original size, and a low irritant mild sun stick, as well as a cushion type sunblock which are specially moulded with the adorable faces of Ryan and Sweet Apeach. Customers are also able to choose their own Sun Care products according to their skin types and needs.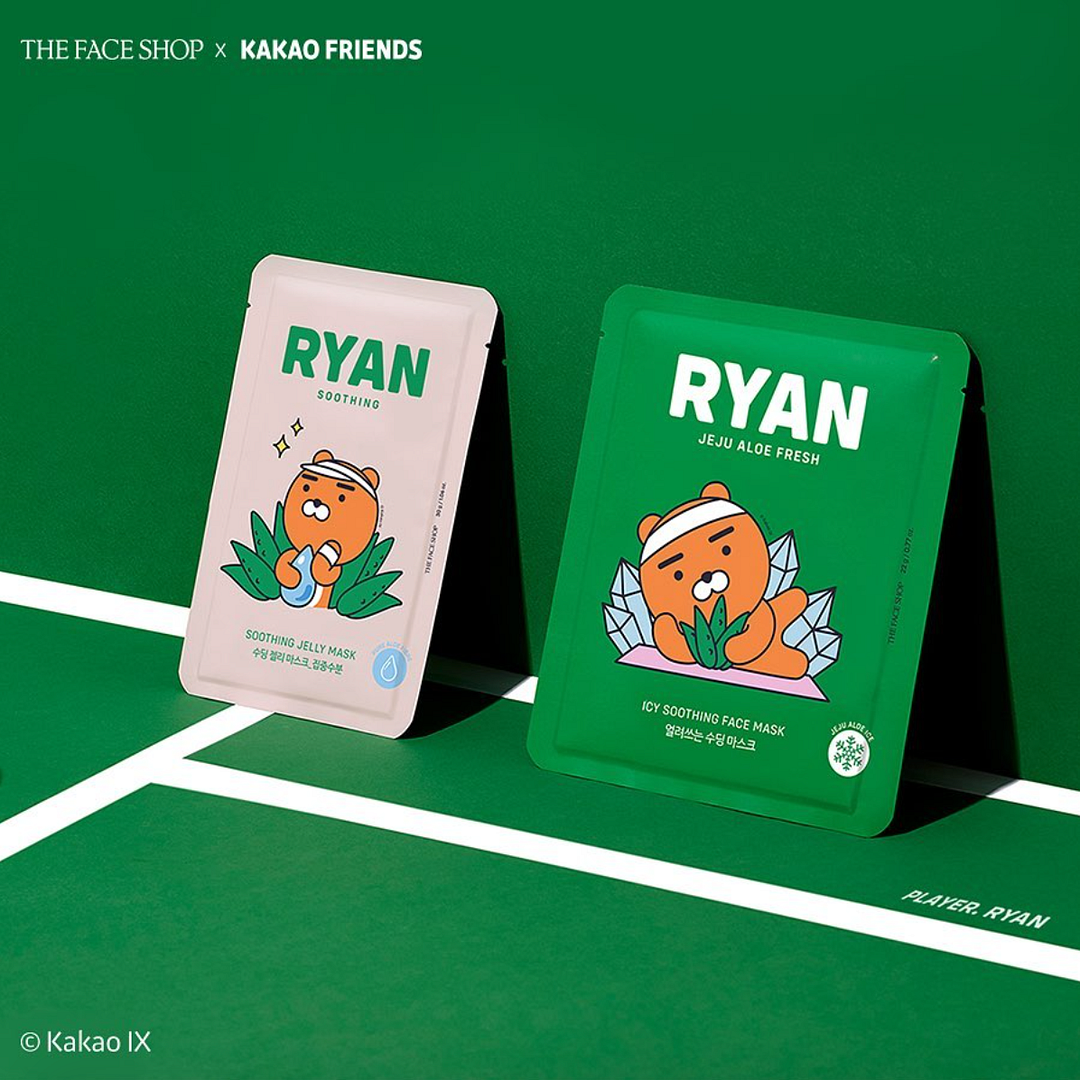 Soothing Jelly Mask ($2.90) and Jeju Aloe Fresh Icy Soothing Face Mask ($5.20)
THE FACE SHOP X KAKAO FRIENDS "Play with FRIENDS Club" Collaboration Collection is available at all THE FACE SHOP stores island-wide.