Yep, I am talking about having gone for Ultherapy at Halley Medical Aesthetics, which, in my opinion, is one of the most beneficial and rewarding aesthetic treatments ever invented.
I mean, what's there not to love? No need for needles nor scalpels or knives. Just ultrasound energy with pin-point accuracy directed at three specific skin depths on your face and neck area to stimulate collagen.
Not to mention that it is completely non-invasive.
Plus, Halley Medical Aesthetics delivers the promise of 800 lines.
Three months after my Ultherapy experience, I headed back to Halley Medical Aesthetics to meet with Dr. Terence Tan to await my results. I could already feel that my skin was significantly different the same day I did Ultherapy. And as the months went by, it only got better.
My skin felt tighter on Day One, face got smaller by Week 2, and best of all, there was zero outbreak during PMS.
Awesomeness, I will tell you.
And it's even more incredible to see the results pictorially, because though you do not see magical transformations like in the case of a plastic surgery, these little improvements actually mean so much to me.
Ok, don't laugh at this mugshot, I was not supposed to smile but please see how dry my skin used to be at the cheek area.
See how my face is now smaller and tighter, and my eye bags are less pronounced.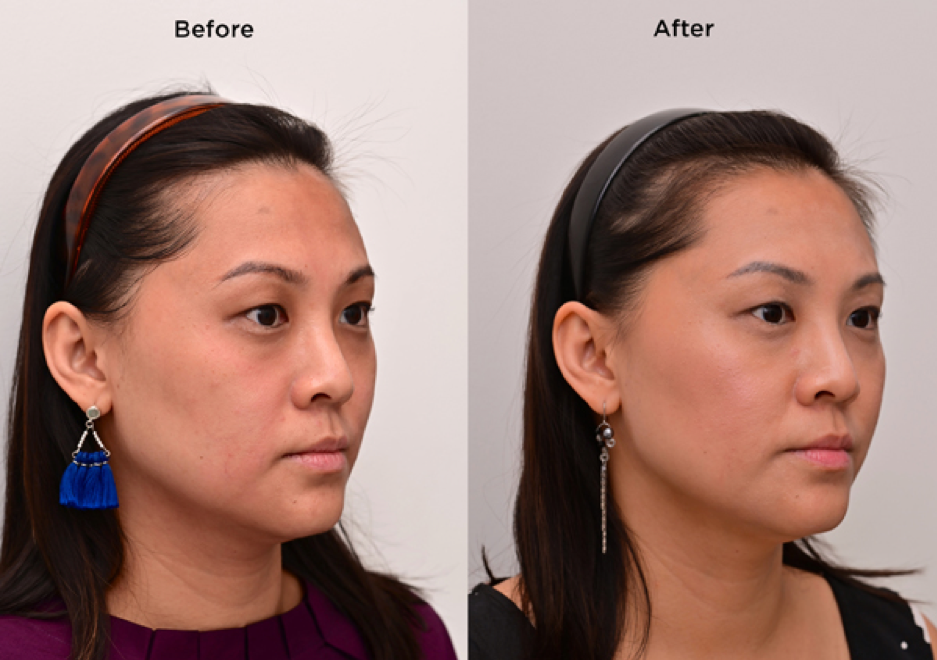 See how the jawline is quite defined now. Sumpah that there is no photo-editing done AT ALL!
Eyebags were horrible. And now, because of the collagen, my undereye area has some LIFT!
These, to me, are HUGE improvements, considering the fact that Ultherapy is completely non-invasive. You don't need to break the bank to see such good results, and it really is a worthwhile yearly investment.
Think no outbreaks, natural collagen stimulated (they tell me the peak is at 6 months and this is only the 3rd month!), and best of all, if you have no time for masks, facials and squeezing your zits, Ultherapy takes care of all these because you absolutely don't need to do those things anymore for 'maintenance'!
Kinda no wonder I was smiling ear to ear at Dr Terence Tan's office when he showed me the before & after pictures.
I can't recommend this enough – if you are time-starved, need a quick fix, go get your 800 lines of Ultherapy done at Halley Medical Aesthetics. Dr Terence Tan is extremely experienced in delivering the micro-ultrasound shots and it's one hour at his Halley clinic for one year of not having to worry about maintaining your face.
The collagen production that was stimulated by Ultherapy takes care of it all.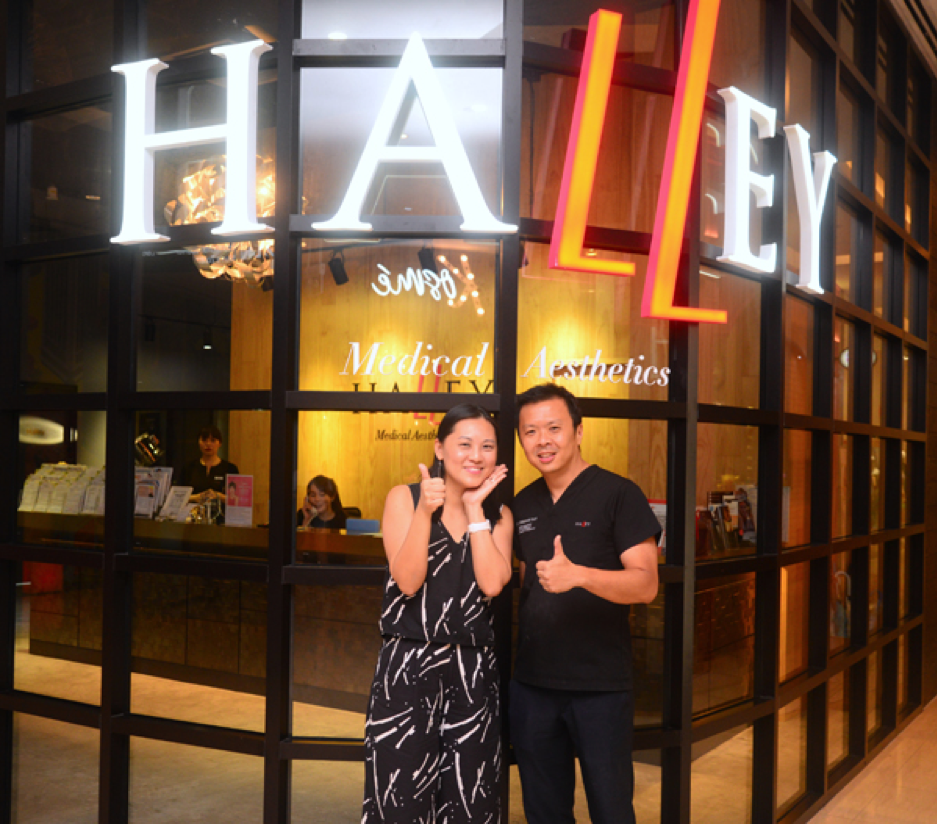 Thank you, Dr. Terence Tan, and team! I am really satisfied with the results!
If you are interested to try out Ultherapy at Halley Medical Aesthetics, here's where you can look for Dr. Terence Tan directly for a consultation:
Address: 277 Orchard Road, #03-15 Orchard Gateway, Singapore 238858
Contact Number: (+65) 6737 8233
Email: info@halley.com.sg
Here are some quick links for you to check out the details for yourself:
Halley Medical Aesthetics Price List | Website | Blog | Facebook | Instagram | YouTube
Disclosure: All opinions here in this post are my own, including how awesome I look with a smaller, tighter face.
Read my previous Ultherapy treatment post here.
By Elizabeth Kao