When I first met Skai 11 years ago, he was already suffering from very bad acne and had lots of acne scars.
He shared that he has suffered from acne and acne scarring since his school days. He tried plenty of products but most of them do not work. From oral medication to pimple creams, he felt that nothing really helped.
I first found out about acne scar treatments for Skai's acne scars courtesy of William from MyFatPocket. He shared that he had suffered from acne scars back then and recommended the treatments he had undergone to me.
William recommended Dr. Justin Boey from Sozo Aesthetics to us and we went down for a consultation with him to see if the treatments are suitable for Skai.
The clinic
Sozo Aesthetics is conveniently located at One Raffles Place Singapore. The staff at Sozo Aesthetics were very friendly and professional.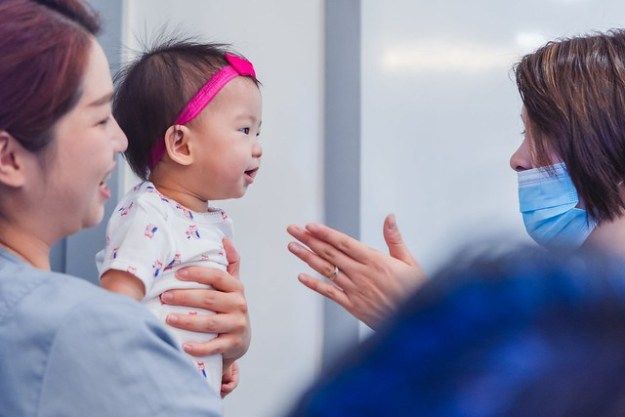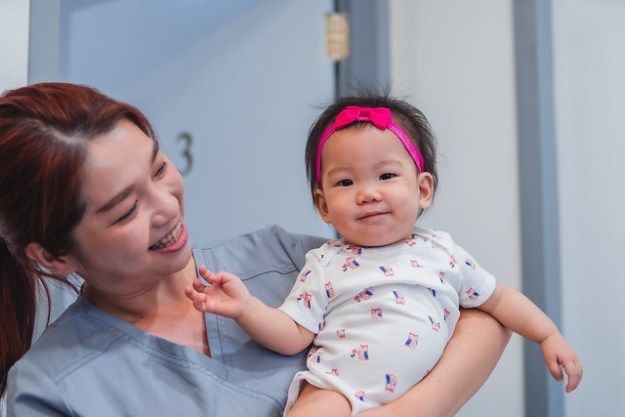 I tagged along with Skai for his appointment and brought Davina along too. However, she started fussing during the consultation and one of the nurses helped to coax her. Super grateful to her!
The consultation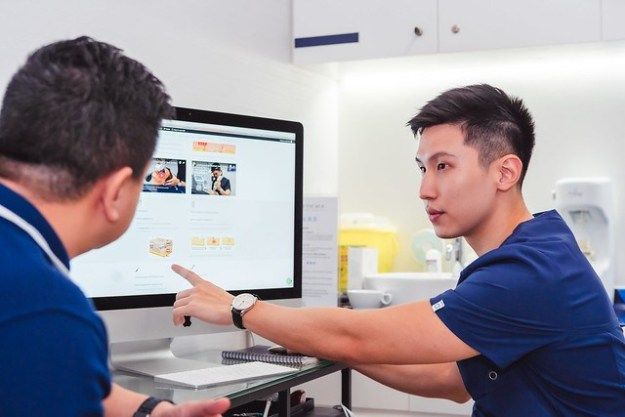 Dr. Justin was very friendly. He was also very frank and shared that Skai's condition was quite serious. His scarring was quite deep and one session would not be enough. A few different treatments were recommended to Skai and it would take a few sessions to see visible results for his condition.
Skai and I were very comfortable with Dr. Justin and we agreed to proceed.
The suggested treatments
Dr. Justin assessed Skai's condition and recommended these treatments to us: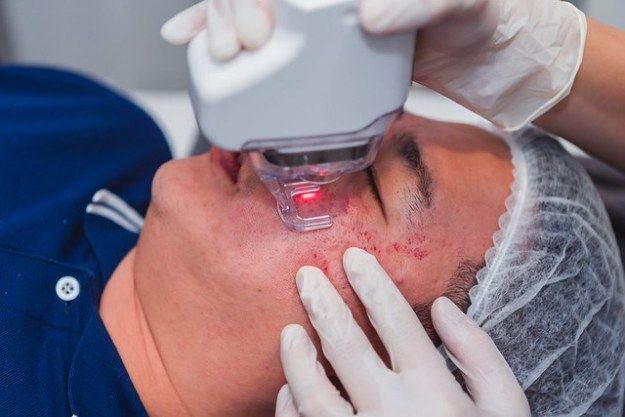 Fractional CO2 Laser – This treatment produces thousands of tiny microthermal zones in the treated areas. The laser targets the scarred areas and underlying collagen to stimulate collagen production.
Subcision Filler – Subcision was done with Rejuran S Filler. Subcision specifically treats depressed scars by releasing the fibrotic tissues that are responsible for pulling down the skin and creating the indentation. A tiny, hypodermic needle is inserted into the skin which will then move back and forth in a fanning motion, and the sharp edges of the needle will cut the fibrotic scar tissues during the process. The needle is removed circumferentially around the exit to evacuate any excess blood and to minimise haematoma formation in the area. The scar will continue to heal and stimulate more collagen production to improve the appearance of the acne scars.
INFINI Laser Solution – This treatment is used to deliver RF energy, which in turn helps to volumize scar tissues. It combines the thermal power of radiofrequency with microneedling.
The combination of these treatments was recommended to help improve Skai's scars. We went for each session once a month, but of course, 3 sessions aren't enough to completely heal Skai's skin, so we will have to assess and see if we want to consider continuing the treatments.
The experience
We have gone through 3 sessions so far and honestly, we are very comfortable with the clinic and Dr. Justin. For every session, Skai would have his skin cleansed and numbing cream will be applied before treatment commences.
Pain wise, Skai said he doesn't feel anything at all. Numbing cream rocks! The only after-effects were that his face looked a bit sunburnt the next few days but that too faded quickly.
Our thoughts
I do see some slight improvements. His scars do not look as deep as they did previously. However, I do agree with Dr. Justin that Skai needs to go for many more sessions if he would want to have smooth skin. After all, it took years for these scars to form, it is impossible to achieve smooth and clear skin with only 3 treatments. Thank you, Dr. Justin and Sozo Aesthetics for the experience!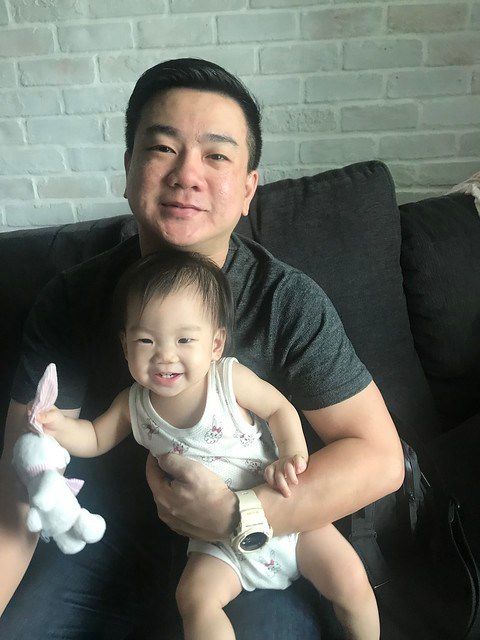 Hopefully, Skai can achieve baby smooth skin like Davina's in due time!
This is just our honest thoughts. For more information on how to get effective acne scar treatments in Singapore, check out Sozo Aesthetics.
By Nadia Nadnut
https://www.nadnut.com/skais-experience-with-sozo-aesthetics/