What's a better way to destress without the hassle of leaving our shores? A staycation! And it has to be completed with good food and a relaxing spa treatment without a doubt.
MyFatPocket went for a staycation recently at PARKROYAL on Beach Road to take a break from our daily grind. We spend the day at the outdoor pool and chilling at the Club lounge, while some of us headed to the gym, and some opted for a massage at the spa. Let's take a look at what went down.
Checking In
William and I completed the check-in process for the team with the friendly and helpful staff at PARKROYAL on Beach Road.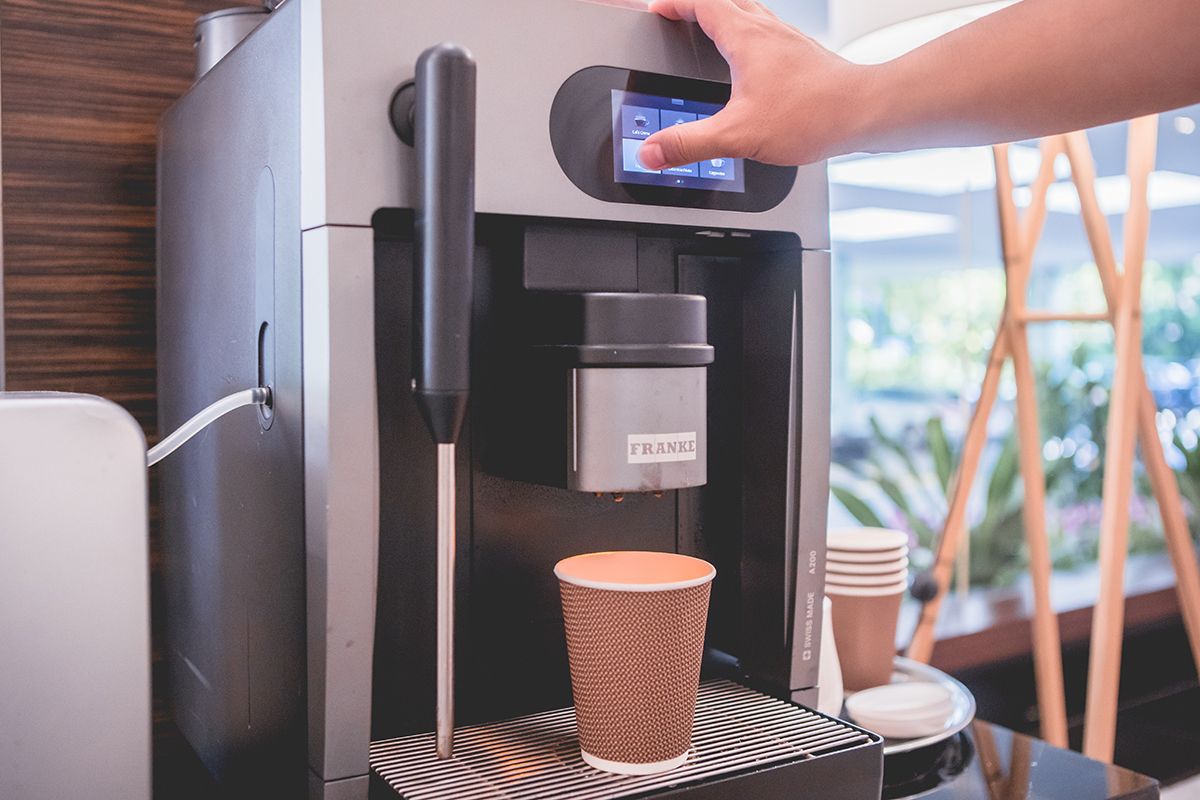 There was a coffee machine for their guests at the hotel lobby and guests can get some coffee for themselves while waiting for their check-ins and outs. We thought that it was a sweet gesture since many overseas guests who just flew in may need a refresher while waiting for their rooms to be ready. Although we came from home, many of us, too, grabbed a morning coffee from the coffee machine. Best part? The coffee is complimentary for all guests.
The Room – Orchid Club Premier Room
There were 5 room types, including suites for you to choose from. We checked in to the Orchid Club Deluxe Room which was recently refurbished.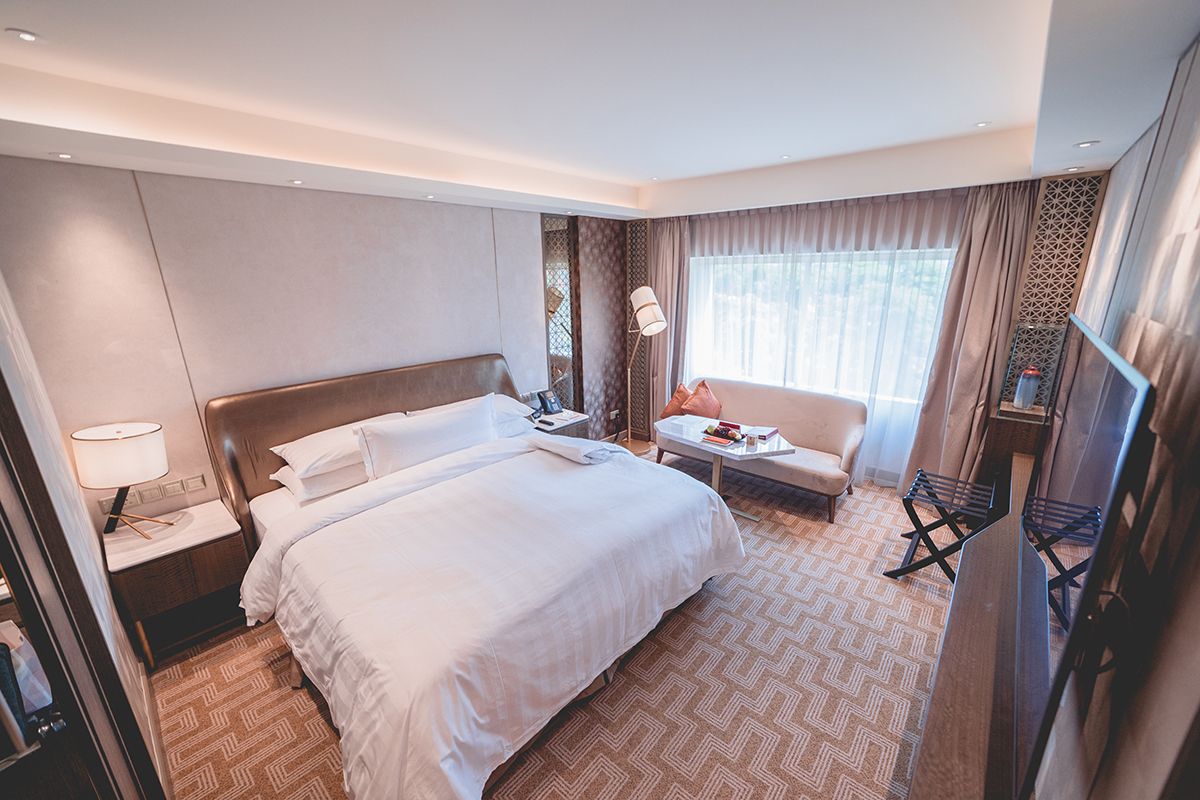 The room was spacious and there was a nice sofa area for us to do some work and to chit chat with the others when they came over from their rooms.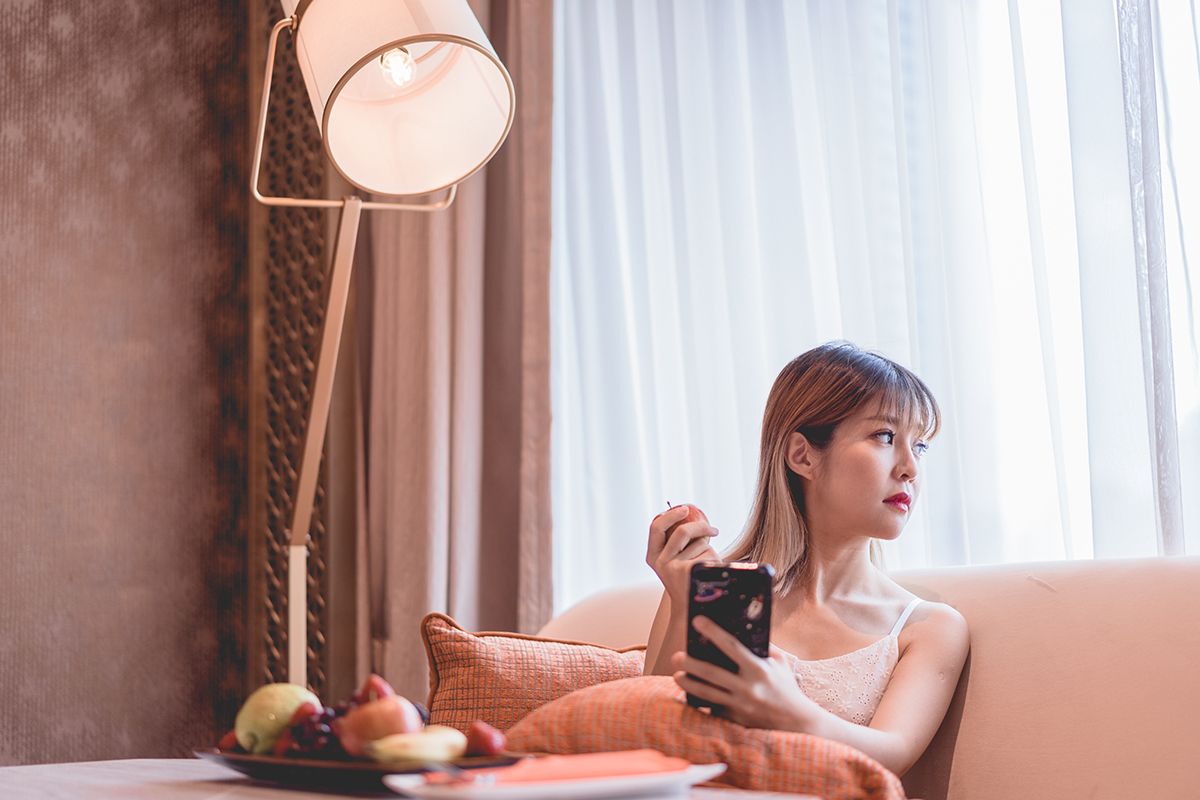 There were complimentary welcome fruits, and the little pantry area was well equipped with refreshments.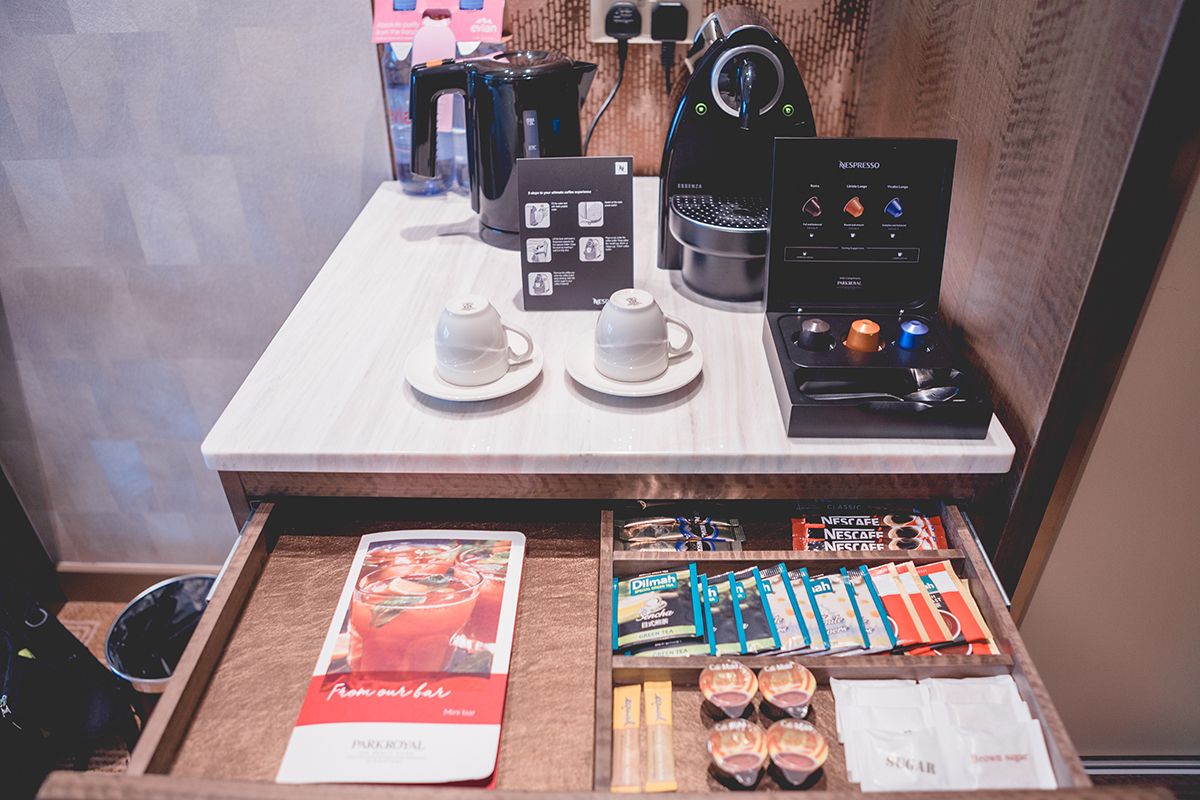 Feeling hungry in the middle of the night? Food is just a call away with their 24-hour in-room dining. Their menu includes a wide variety of cuisine and hungry us picked a thin crust pepperoni pizza which was yummylicious.
The Pool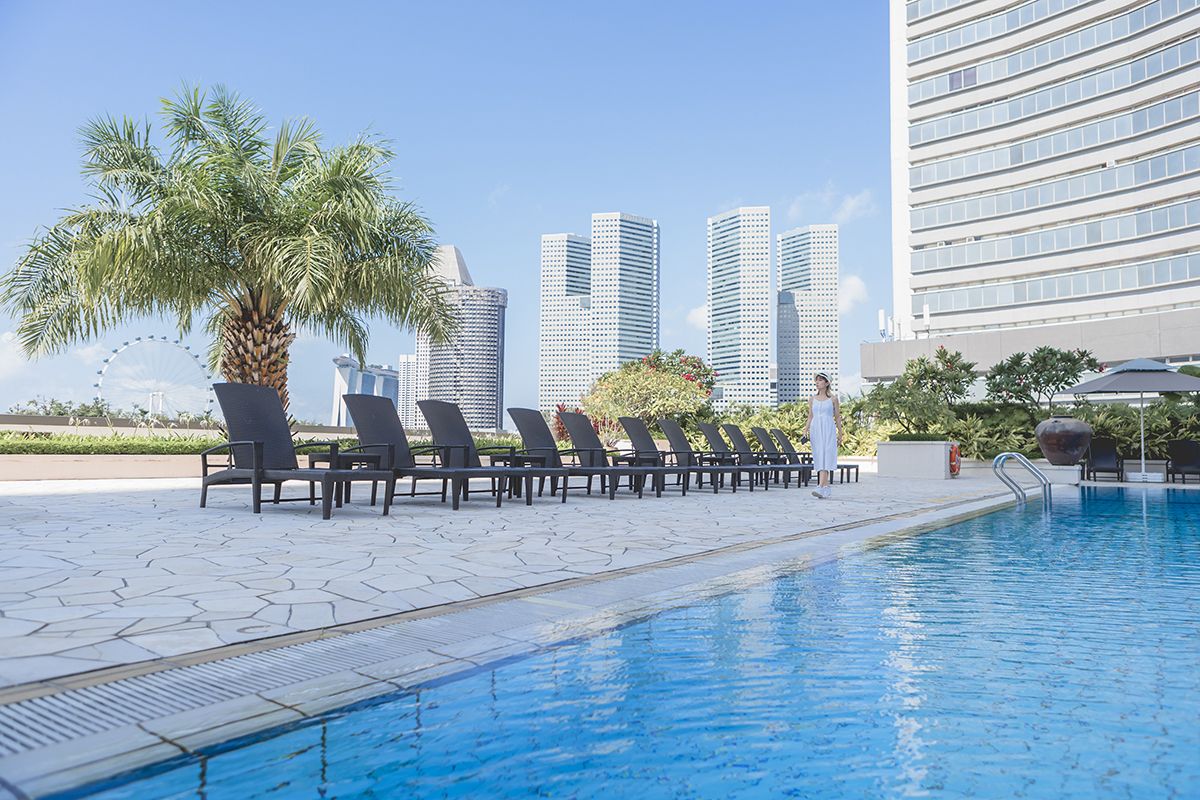 Head to their Wellness Floor on level 4 to dip in PARKROYAL on Beach Road's half-Olympic size outdoor swimming pool. The views of our Singapore skyline and the Singapore Flyer is a huge bonus to those of us who are always stuck at our office desk.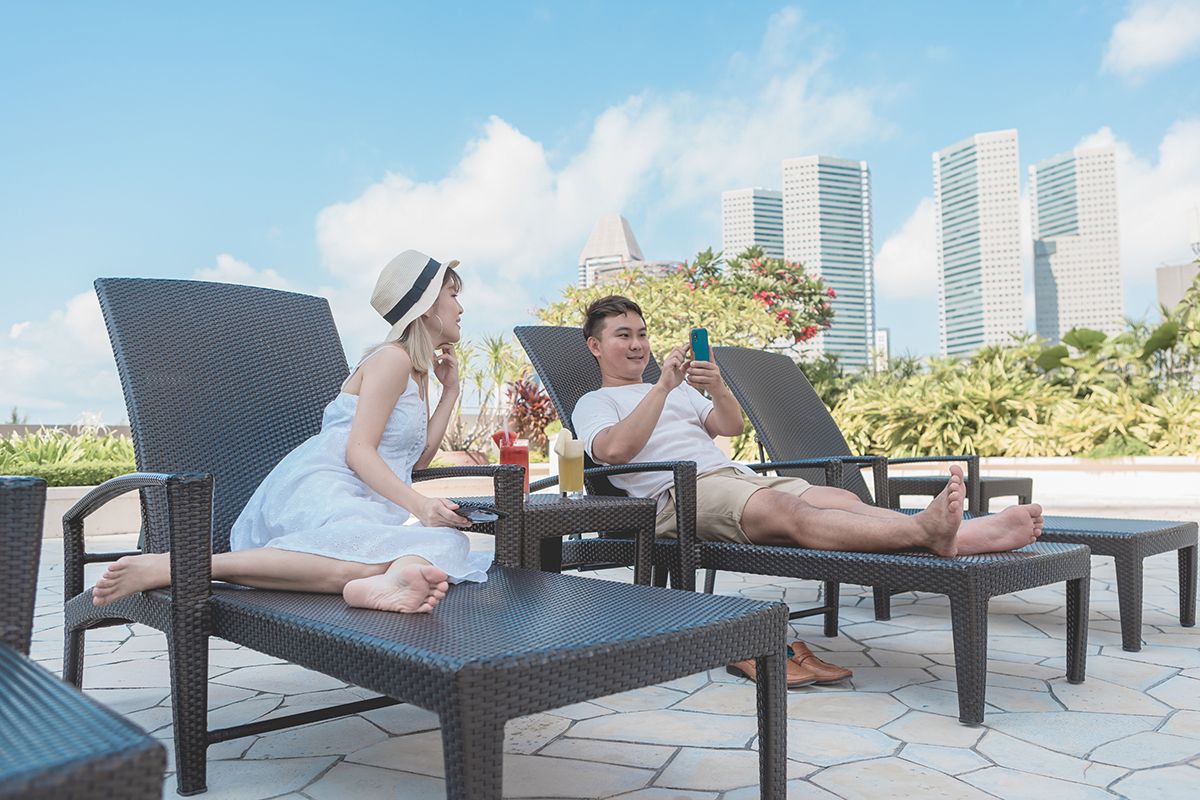 We also ordered some refreshing drinks from the Poolside Cafe and Bar, and some of their signature dishes include Grilled Satay and Nasi Goreng that use the freshest ingredients. There are also low-carb meals for you to choose from if you are on a low-carb diet. Nobody wants to ruin their diet plans even though they are on a vacation!
St. Gregory spa

Spending long hours on the computer everyday gave us aches and pains on our neck and shoulders and I have to admit that the spa massage I had at St. Gregory spa was the best part of my staycation. I opted for the Indonesian Balinese massage because I love massages that are stronger. The whole experience was so relaxing and it relieved my sore muscles so much I jokingly told the masseur that I really wanted to bring her home with me.
Rejuvenate your senses with a wide range of spa packages. On top of massages, St Gregory also offers facial and body treatments and foot reflexology. Take a look at their spa menu to see what they have to offer.
The Gym

The workout buff of MyFatPocket is none other than our photographer Desmond. Not even a staycation is going to break his routine of a daily workout. I guess he was enjoying the pool and skyline views that the gym offered too!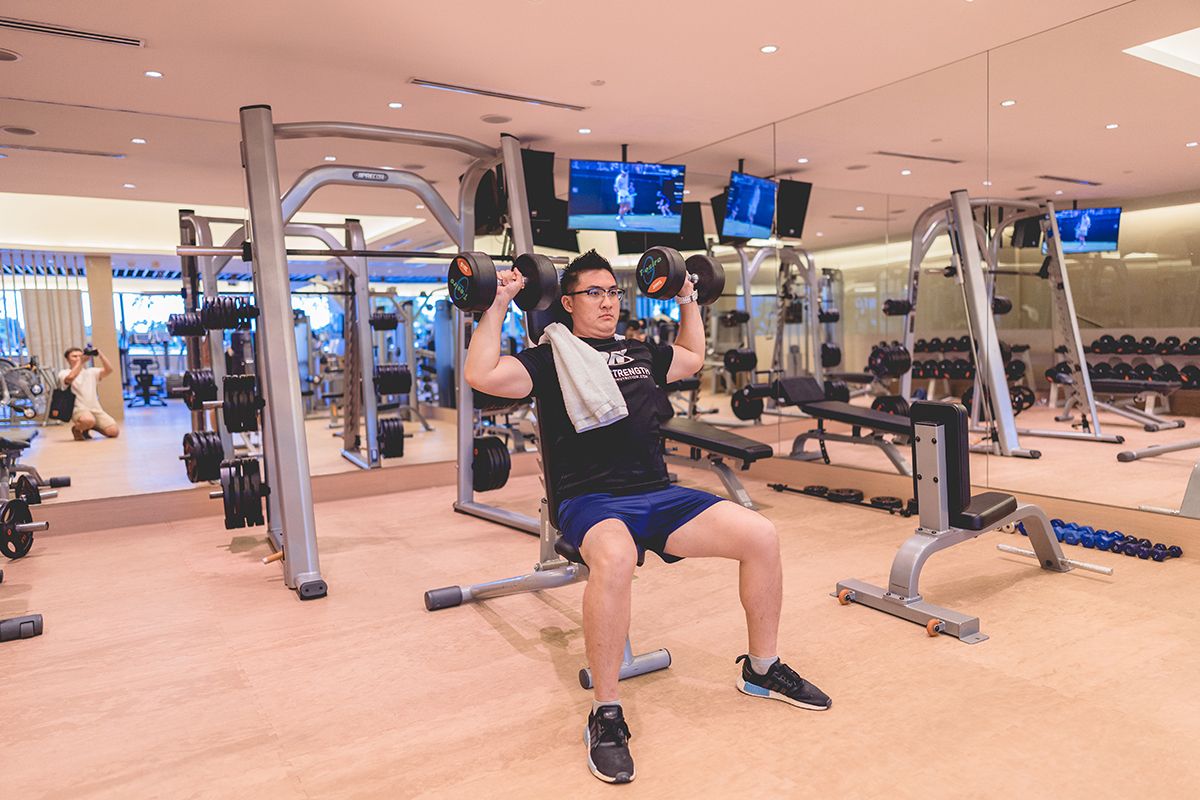 Desmond headed to the gym while the rest of us were still pigging out that was right by the poolside. The gym was equipped with state-of-the-art fitness equipment, instructor-led group classes, and personal training sessions. You can also approach the personal trainers for help, or join group classes like Zumba, Kickboxing, KPOP fitness, and Yoga.
Orchid Club Exclusive Privileges
Our booking of the Orchid Club Premier Room comes with Orchid Club privileges.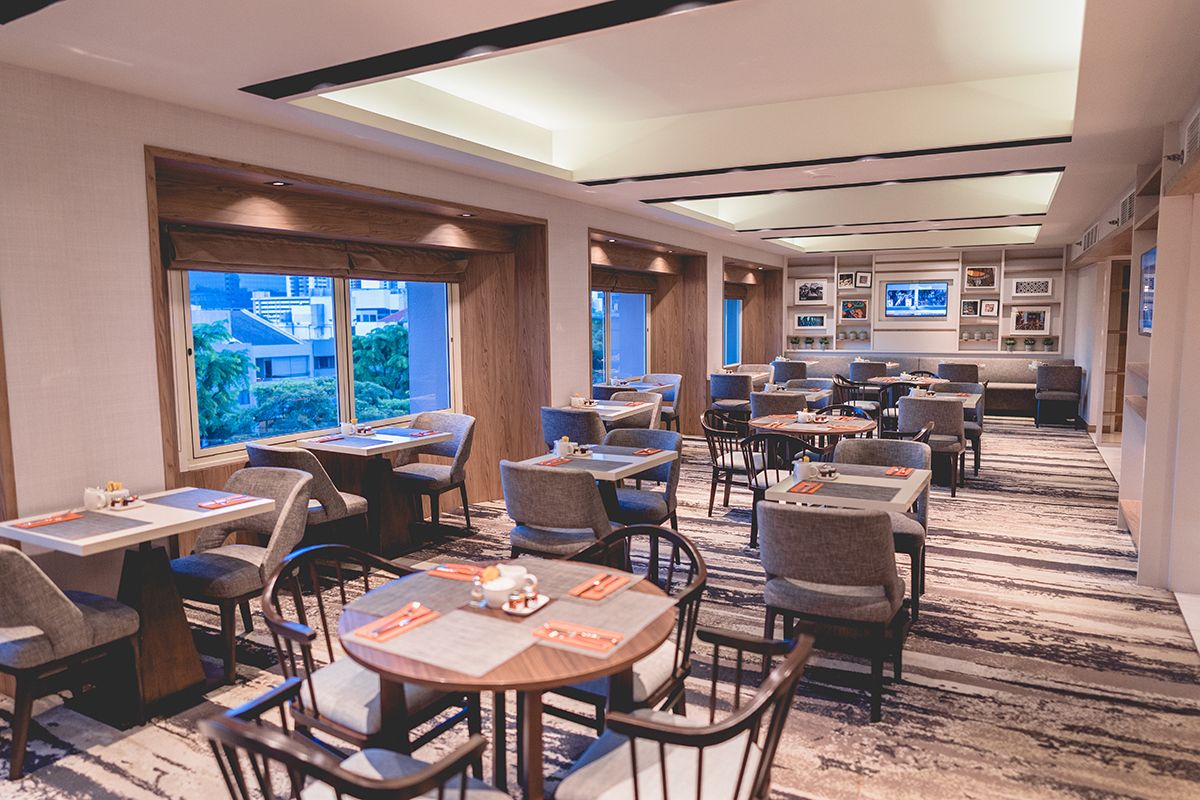 The Orchid Club privileges included the access to the Exclusive Lounge, with daily refreshments available from 7 am to 10 pm, and complimentary evening cocktails with hors d'oeuvres from 6 pm to 8 pm. But that's not all, find out more about the PARKROYAL on Beach Road Orchid Club privileges here.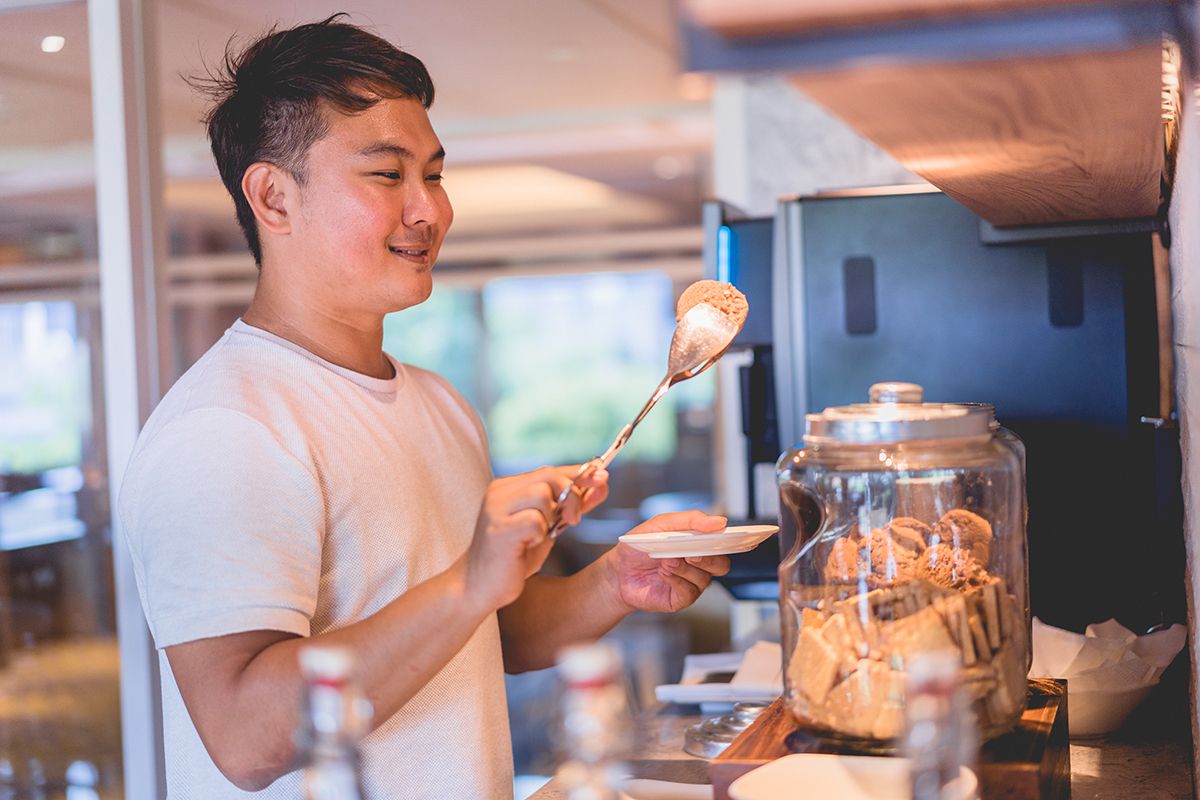 One of our team members, William, getting some mid-day snacks at the lounge.
While I sipped on my afternoon coffee.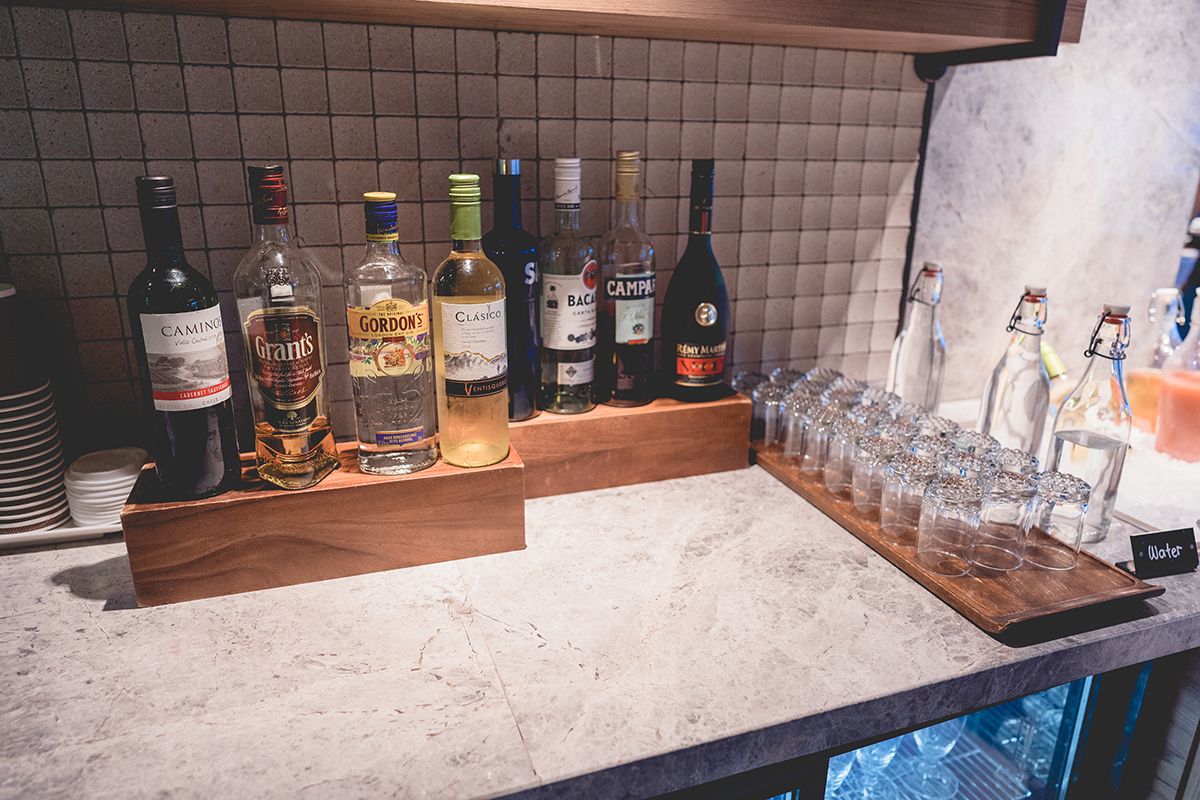 Evening cocktail session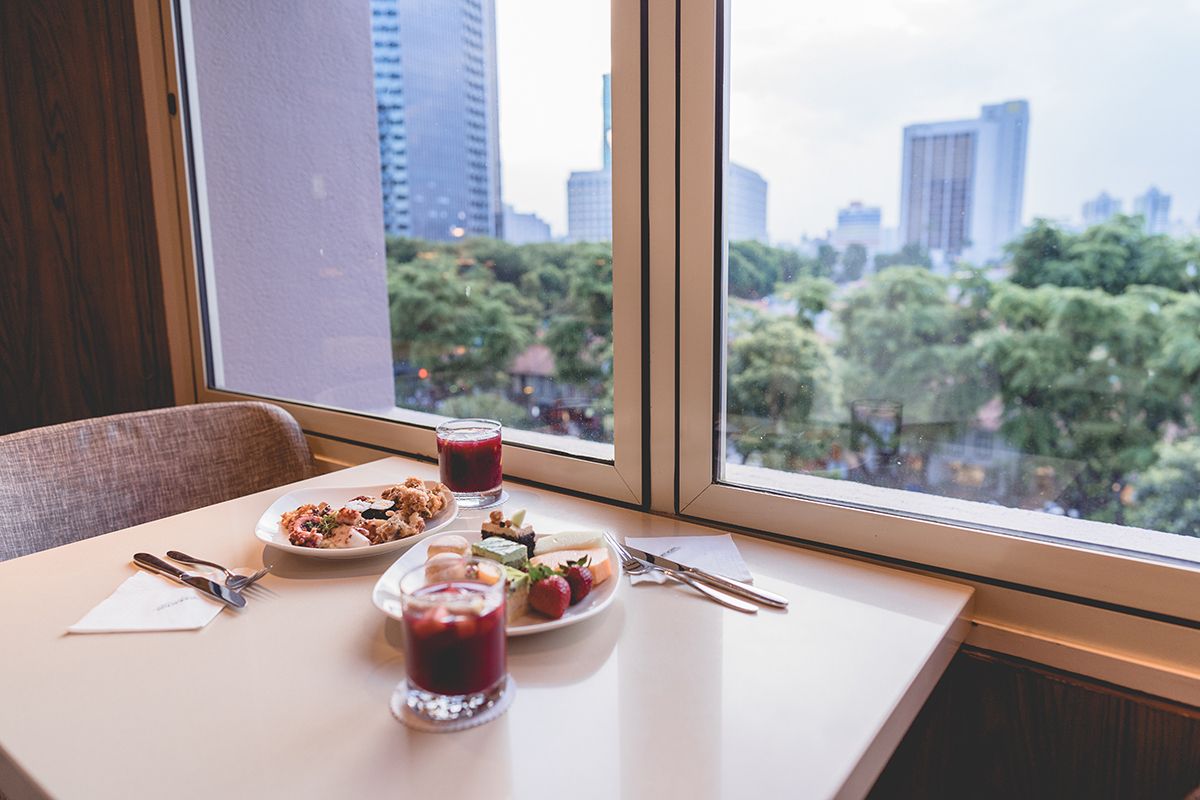 Hors d'oeuvres for the evening cocktail session.
Buffet Breakfast at Ginger
The early risers from the team went for the buffet breakfast at Ginger Restaurant. There was a wide variety of food, including both eastern and western selections.
Breakfast is served from 6 am to 10.30 am daily.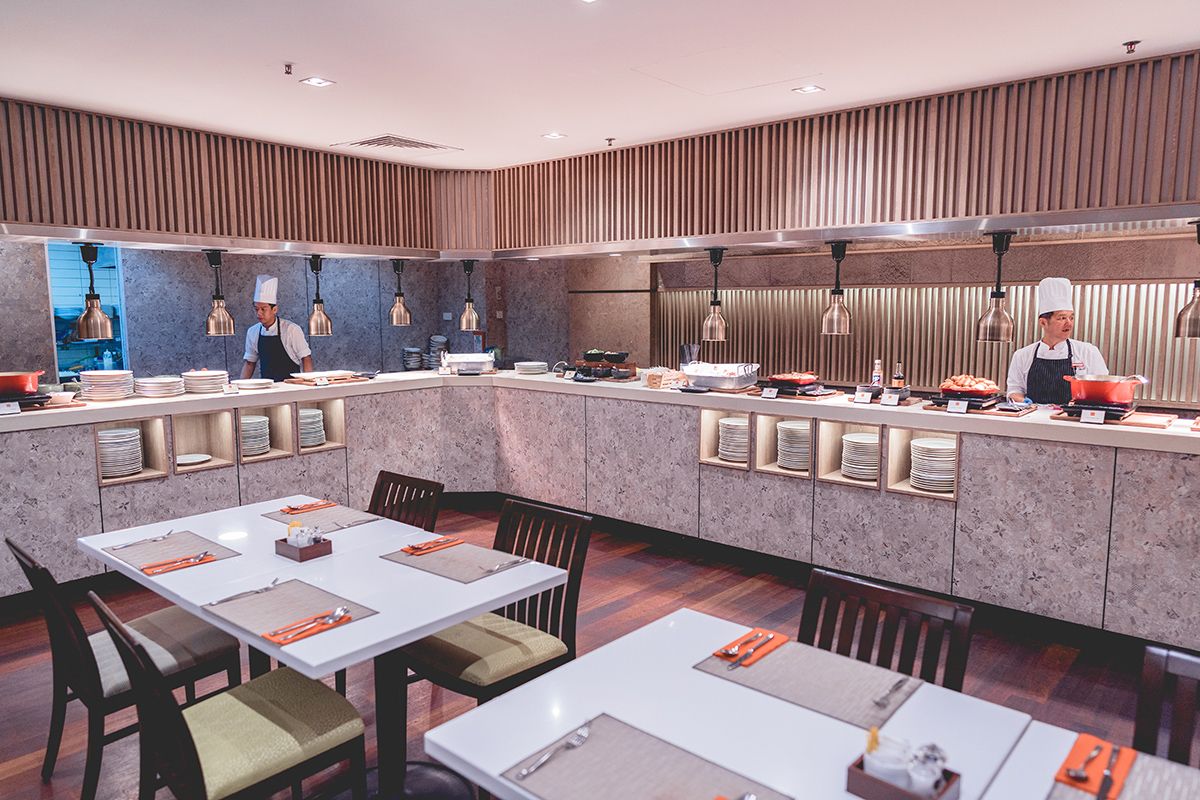 Promotions:
Enjoy 25% savings on Best Available Rate for their recently refurbished Orchid Club Rooms and Suites with complimentary privileges and exclusive access to the Orchid Club Lounge. Find out more here.
Enjoy up to 20% savings on their Best Available Rate when you book a stay, at least three days in advance, in one of their recently renovated Orchid Club Deluxe or Orchid Club Premier rooms at PARKROYAL on Beach Road. Find out more here.
PARKROYAL on Beach Road