Unless you pack your own lunch to work, it is impossible to eat healthy when you eat out during your lunch hours. Or maybe not.
Credit: Happy Tummy/ Parallel
We are getting more and more informed of what we are putting into our bodies, and aware of the various diets that can help us achieve our body goals. However, getting the right kind of food when we eat out can be a real challenge. And especially when you are so time-strapped during work hours, there's no way that we want to take a bus or walk a kilometre under the burning sun to get to a salad store.
Here are 5 restaurants and food stalls that offer you healthier food. The best part? They are smacked right in the heart of the CBD area at One Raffles Place!
Parallel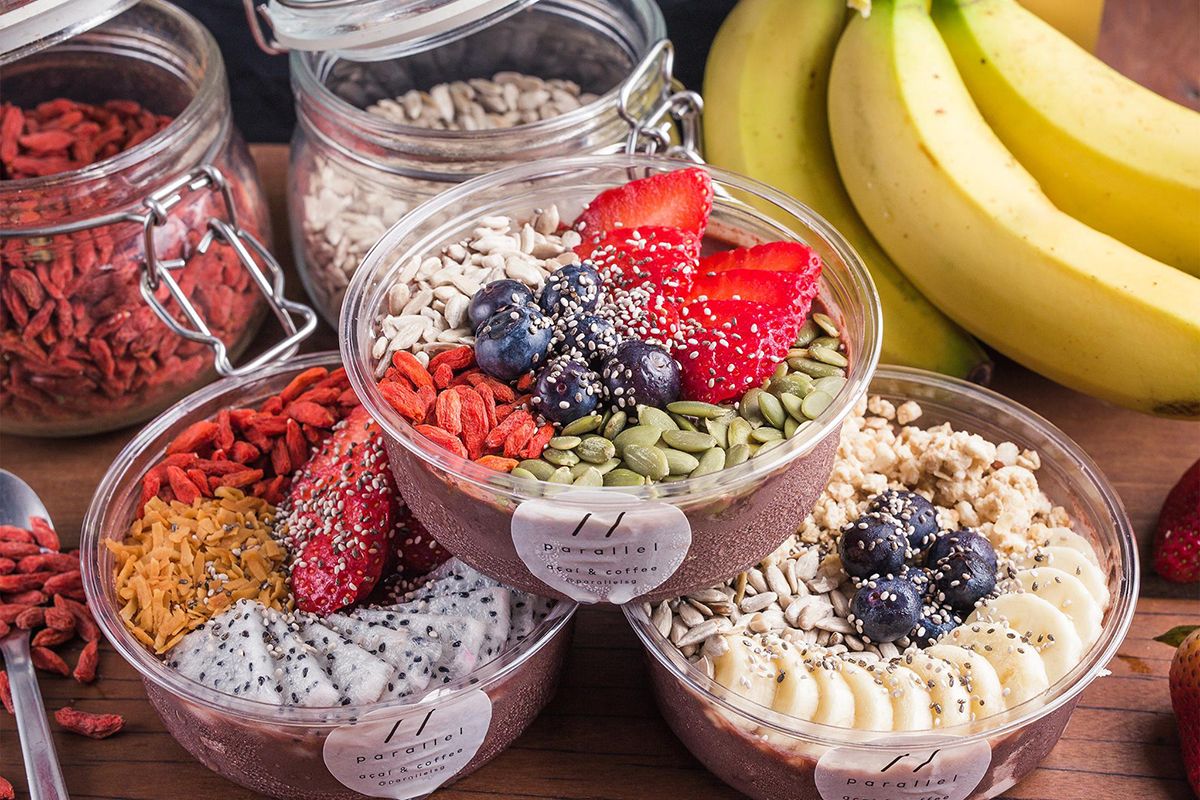 Credit: Parallel
Apart from having delicious specialty coffee to perk you up, tuck into a bowl of acai topped with yummy ingredients such as the antioxidant-rich blueberries & bananas. Opt for crunchy granola and nut butter for that added boost of protein.
Parallel, #B1-34
Boost Juice Bar
Credit: Boost Juice Bar
If smoothies are your go-to pick me up after a quick workout, be sure to grab a delicious cup from Boost to revitalise yourself. Pick from a refreshing blend of low-fat frozen yogurt, fresh fruits and fibre rich greens and pair your delicious smoothie with a slice of scrumptious banana bread or carrot cake. Boost Hack: You can still order your favourite smoothie even if it's not on the menu anymore. Just so long as you remember what it's called!
Boost Juice Bars, #B1-40
HÅAKON
Credit: HÅAKON
With vegan-friendly options available, HÅAKON serves up superfoods aimed at promoting physical and mental well-being. Choose from their range of specialty bowls, salads, and Acai Superfood bowls, or get creative and build your own bowl of tasty goodness.
You can even opt for HÅAKON's shirataki noodles if you're watching your calories, because yes, you read that right: they have none!
HÅAKON Superfoods & Juice, #01-11/12
GreenDot
Credit: GreenDot
Prepare to have your notions about boring and bland vegetarian food shattered. You'll be spoiled for choice with GreenDot's wide variety of modern and healthy vegetarian meal choices.
With an aim to provide convenient and affordable meals for everyone, GreenDot takes pride in using only the best ingredients such as soybean and lion's mane mushroom that are good for the body.
GreenDot, #03-23/24
Happy Tummy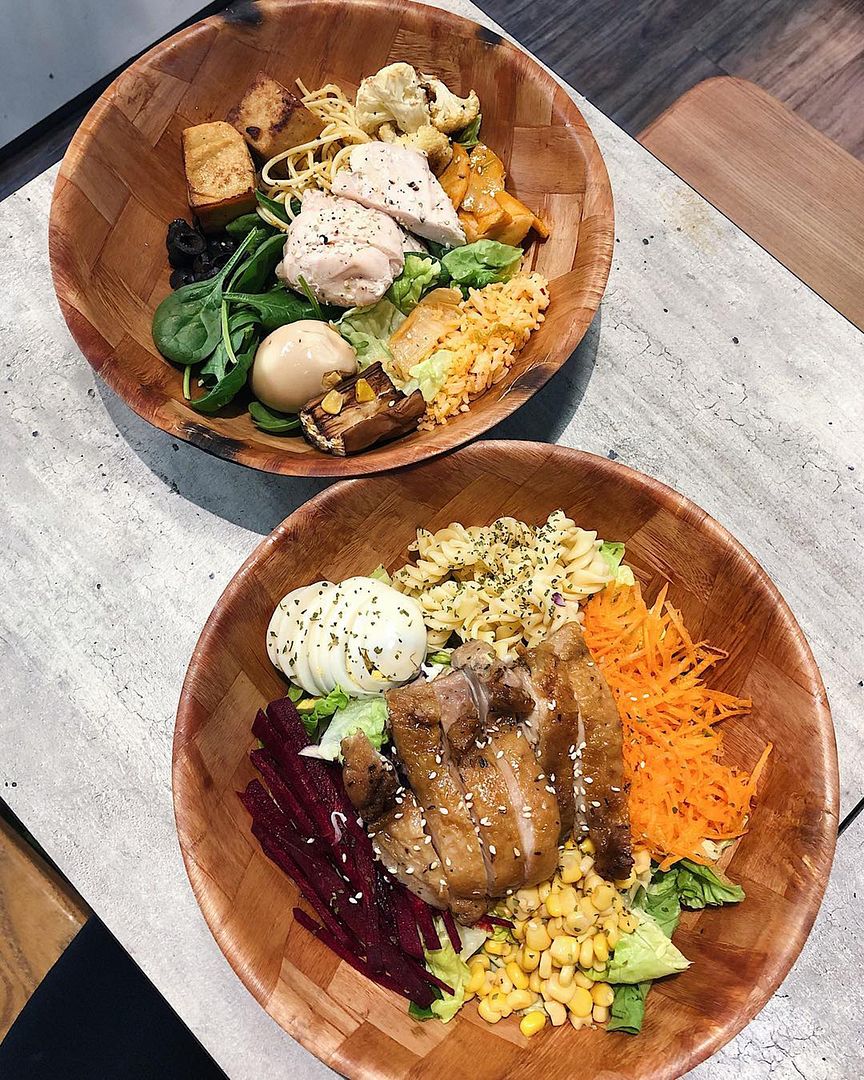 Credit: Happy Tummy
Let your stomach and wallet celebrate with these sumptuous and affordable salad bowls at One Raffles Place! Start off with romaine lettuce or carbohydrate base, choose five delectable toppings and top it off with a generous drizzle of a sauce of your choice. A perfect pick-me-up!
Happy Tummy, #B1-11