Tea isn't just a calming beverage. Being an antioxidant powerhouse, and together with its anti-ageing and skin-soothing properties, it is no surprise that tea is making its way into beauty products.
Credit: Cosmetea
During our trip to Seoul, we discovered Cosmetea at "Made in Korea 2019" (MIK 2019) and their cute packaging caught our eyes. The artwork on the packaging is a collaboration that Cosmetea did with artist Cho Hye Yun, to depict a girl who is always positive and vibrant, which is the image that Cosmetea seeks to portray.
Cosmetea isn't exactly a new brand and it was launched around three years ago, and in fact, they are available in our very own Watson's stores in Singapore. With the benefits of tea in mind, Cosmetea aspires to be the "tea for the skin" and they select the best ingredients that are sourced from leading tea estates. They used different types of tea for different products to target different skin concerns, and after years of research, Cosmetea developed a low temperature, high-pressure technology that extracts tea's active ingredients without degrading them.
Cosmetea Tea Ampoules and Mask Packs
Two of Cosmetea's best selling products are the Tea Ampoules (5 types) and Mask Packs (5 types), which intensively hydrates and nourishes the skin. Use the ampoules immediately after cleansing your face as the first step in your skincare routine. When asked whether we should use them in the day or night, the beauty consultant said that it really depends on which ampoule we get. The lighter ones can be used during the daytime, but the heavier textured ones are recommended for night time usage.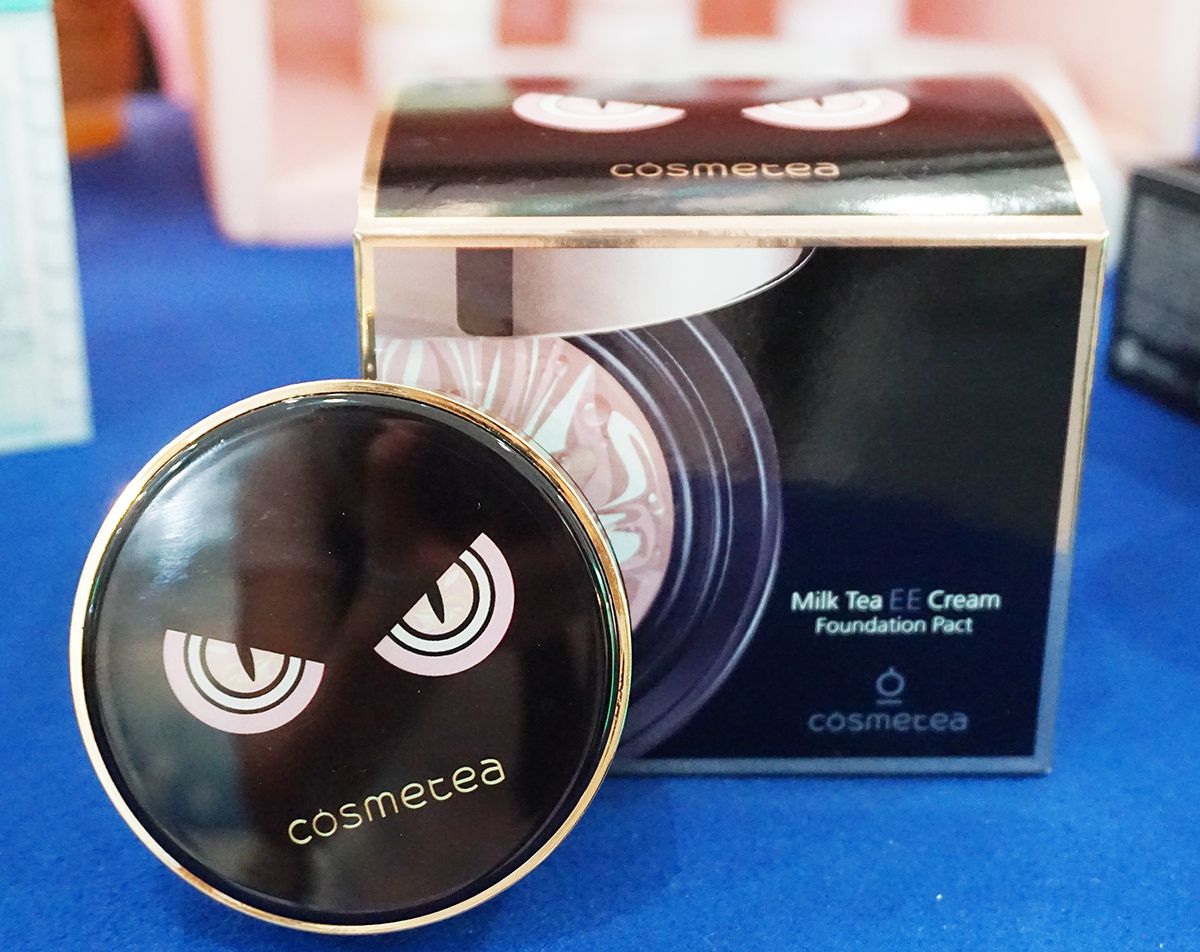 Cosmetea Milk Tea EE Foundation Pact
The Cosmetea Foundation Pact, on the other hand, is a great hit in the China market. However, it only comes in one shade now. We do hope that they will be launching a greater variety of foundation shades so that more of us can try them!