I love hats since I was a kid, and in fact, I still dedicate quite a big section of my wardrobe for my hats now. While hats are not necessary pieces of clothing (at least in our climate), they definitely work together with your outfit to express your personal style.
IU wearing Luielle's hat in K-drama "Hotel Del Luna".
IU Credit: tVN
While we were in Seoul, we visited Luielle, the house of handmade hats. Many Korean celebrities were seen donning their uniquely designed and intricately made hats, and one of the latest celebrity to join the ranks is IU. She wore a Luielle hat in her recent popular drama Hotel Del Luna and we had the privilege to see that pretty hat in real life.
Modiste (Hat Designer) of Luielle, Shirly Chun, learnt hat making and design in France, and started Luielle in 1999. Her hats designs are inspired by the Romantic movement, with the exceptions of certain designs that she made for specific purposes or events.
Luielle is divided into three labels — Modiste Shirly, luielle Premium Label, and luielle Black Label. Modiste Shirly label focuses on designer handmade hats, whereas the other two works on the more wearable hats for everyday wear.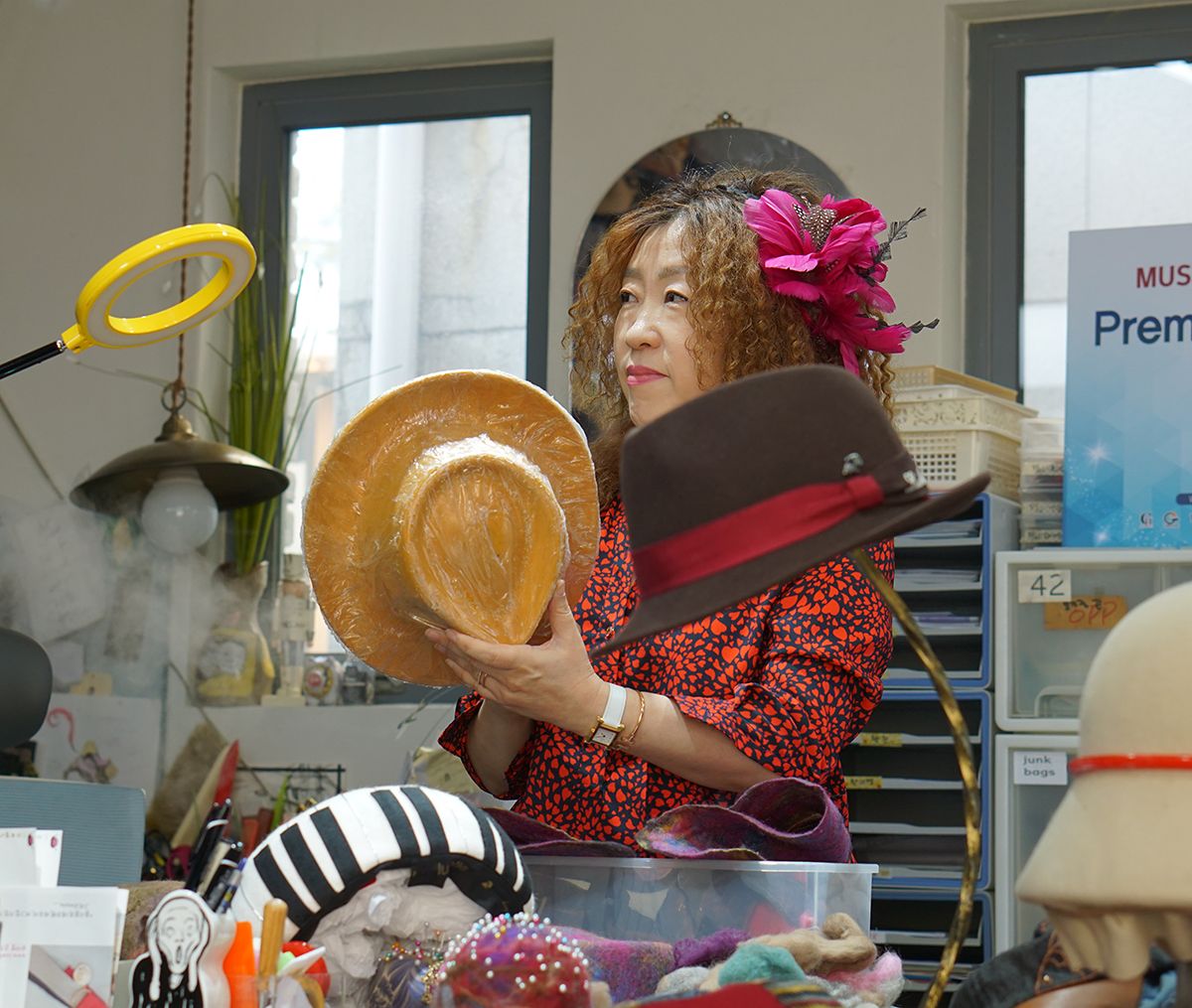 Modiste Shirly Chun showing us a mould used for hat-making.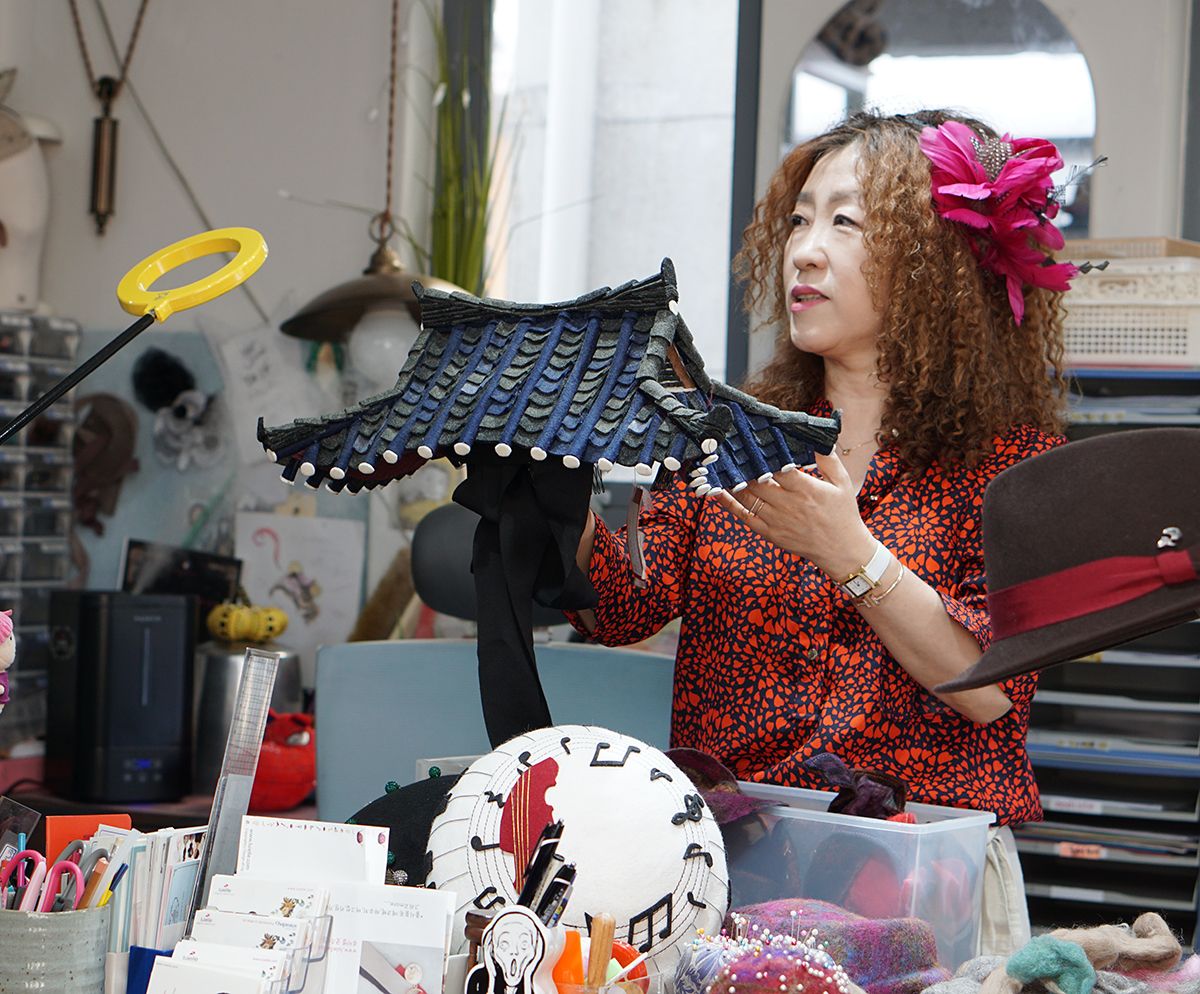 Here's a very unique hat that Shirly created. It was inspired by the roof of the traditional Korean house.
Lucky us, we were invited to the rooftop of their shop for a simple hat decoration session over some food and drinks. Well, it was beyond us to create a hat like those that Shirly did, but we did our best and added some decorations to the fedora hats that she gave us.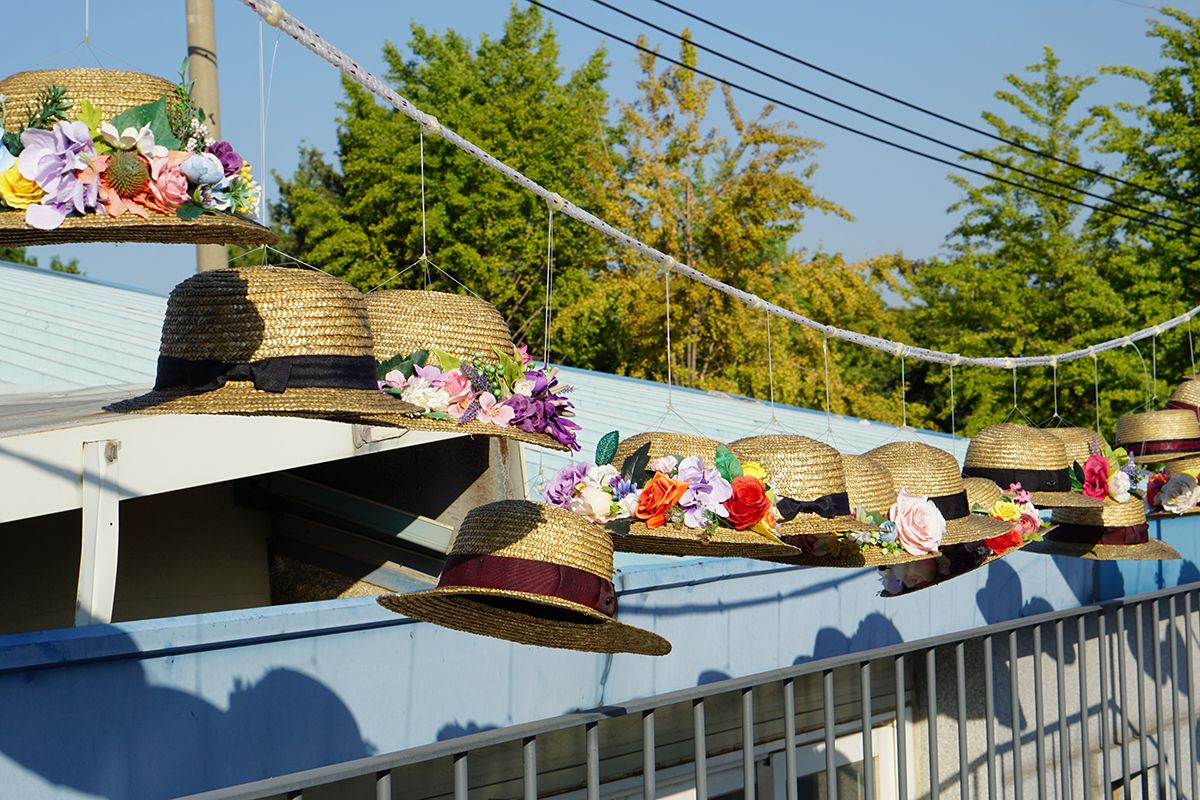 Even the rooftop was decorated with many pretty hats!
Done with my simple decoration for my fedora.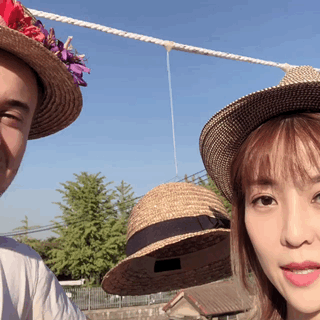 But I guess our friend from France did a better job with his hat.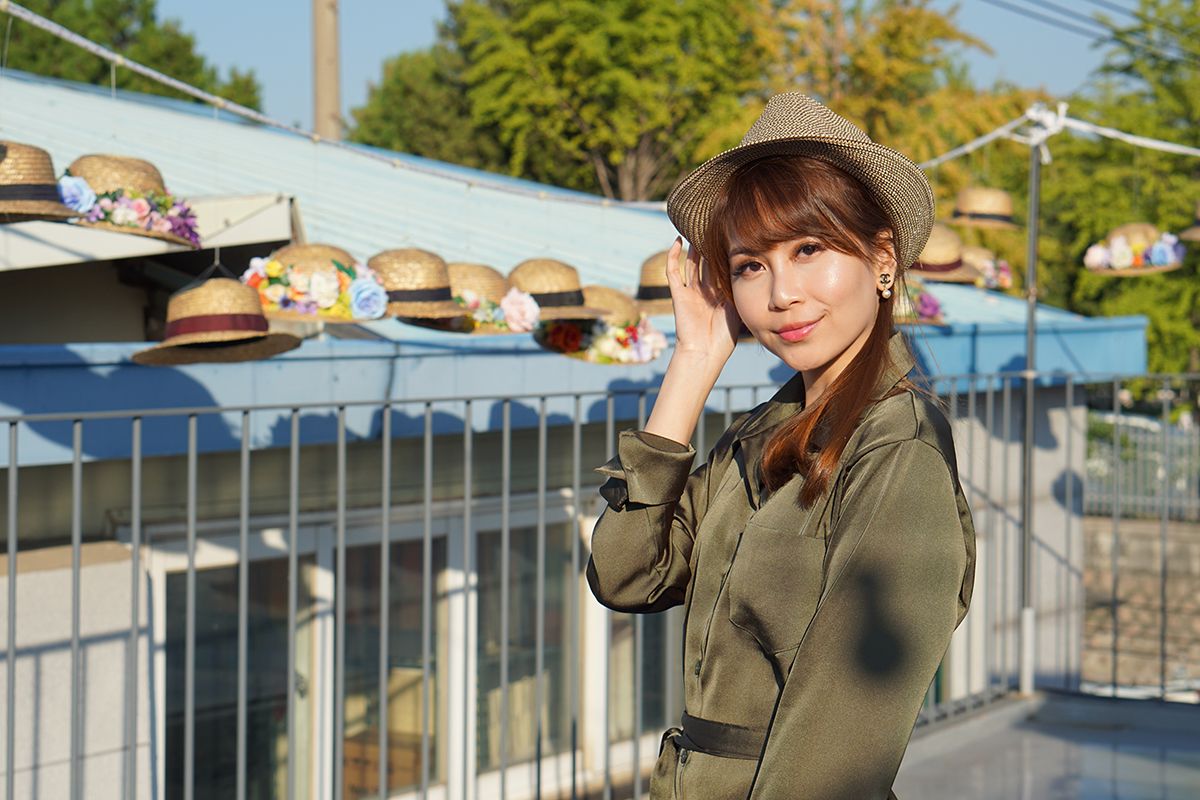 MyFatPocket Blogger Regina posing with her newly decorated fedora.
Luielle has many outlets and is also available in departmental stores. Check out their Instagram to find out more information on them.
Instagram: @luielle_official