So we heard that Sasa had 17 new brands hitting the shores in Singapore and our team at MyFatPocket were thrilled to be invited to this exclusive invite-only event.
This year marks the second year for Sasa's annual beauty event – Sasalista Vol.2 Walk of Fame. After their successful showcase last year, Sasa is back, this time, bolder and bigger, featuring brands from all around the globe.
From cosmetics and skincare, to haircare and fragrances, we sieved out the ones that caught our eyes.
XLash Cosmetics
Longer, stronger, fuller lash. Sounds like the pot of gold at the end of the rainbow that you can never reach? XLASH is bringing the gold to you in their specially formulated product range that has become a worldwide sensation.
Credits: Sasa
Their signature product, the XLASH Eyelash Serum (S$89.90), had received positive reviews with 45% claiming to have longer lashes; over 33% fuller, and 22% stronger lashes. With visible results in just 28 days, we can't find any other concoction as promising as this.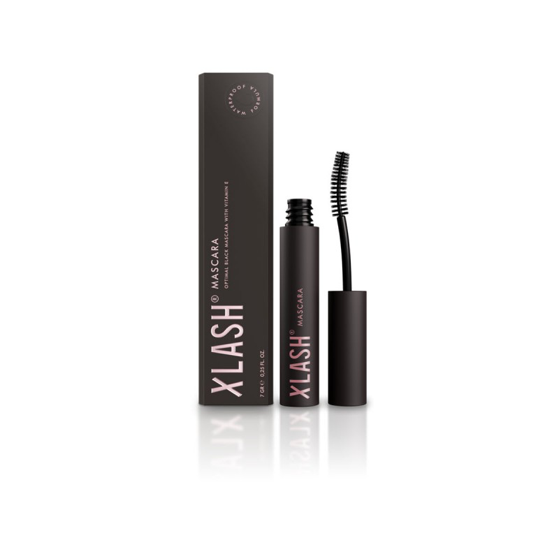 Credits: Sasa
While you are busy piling up the XLASH Eyelash Serum, don't miss out on their XLASH Vitamins Mascara (S$44.90). This godsend product contains Vitamins E and B5 to help promote natural hair growth and anti-oxidants to give your eyelashes strength and flexibility. Get ready to flutter and turn heads with those eye-catching lashes.
GOSH Copenhagen
GOSH! Yes, that's what we said when we learnt that GOSH Copenhagen was founded in 1945 as a pharmaceutical company before moving into the cosmetics industry. Denmark's #1 beauty and skincare company is taking sustainable products to a whole new level. GOSH had recently launched 6 fabulous products, and the Dextreme Foundation is encased with recycled plastic packaging.
Credits: Sasa
With a climate as unforgiving as ours in Singapore, GOSH Copenhagen newest launch might just be your next holy grail – DEXTREME Full Coverage Foundation ($39.90). The foundation glides on smoothly, giving a matte satin finish that covers all your impurities, pores, and imperfections to give you an effortless and flawless look all day. They also come in 4 shades, is vegan-friendly, perfume-free, and OWP certified. Do we need any more reasons to get one on our hands?
BED HEAD BY TIGI
Who says we can't go wild in Singapore? Unleash your inner inhibitions with TIGI who believes in having a fearless, anything-goes self-expression. An innovative range, created by hairdressers, their full range of high-performance shampoos, conditioners, styling and treatment products is anything but bed head hair for sure.
Credits: Sasa
Bestselling Hard Head Hard Hold Hairspray (S$28), is the ultimate product to give you a bang for your buck. Not only does it provides a relentless hold and control but it also dries instantly. The Hard Core fixatives provide massive hold for long-lasting style so you can do your backflips at ease.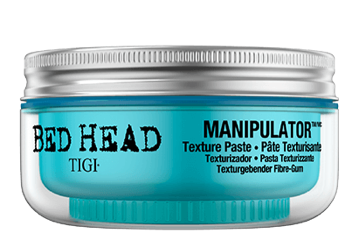 Credits: Sasa
Be sure not to miss their iconic Manipulator styling gunk (S$28) that works into your hair fibres to build texture, fight frizz and most importantly, protects against humidity.
SHANGPREE
"In a city filled with spas, Shangpree Spa shines brightest" – Forbes. We couldn't agree more. With so much Korean skincare bustling and jostling for space at the beauty section of department stores, it has become a battle of the prettiest and most outstanding product. Shangpree product range is definitely getting our vote as the top dog.
Credits: Sasa
Aside from their attractive packaging, Shangpree dives deep to bring you their coveted Marine Jewel Capsule (S$240) containing pristine S-Marine Jewel Complex, and Salmon DNA so you can glow like the pearl of the ocean, or like the queen of the sea. You choose.
Credits: Sasa
Shangpree S.Energy Collection (price N.A) blows our mind with power-packed enriching ingredients including Skullcap Callus Culture, Oxygen and Violet Herb Complex to activate the skin metabolism and regenerate our skin for the youthful radiance from within!
TEAOLOGY
Did you know that besides drinking tea for their myriad health benefits, you can also infuse them into your skincare to take your beauty regime to another level?
Tea Infusion Skincare is a unique patented technology that allows tea leaves to maintain the antioxidant properties simply by switching out the water with tea! You can say that Tealogy is 0% water and 100% tea infusion.

Credits: Sasa
If you jet-set often and portability is key, this Matcha Pore Cleansing Stick (S$45) would be your next best friend. We adore how compact and convenient it is to carry this cleansing stick, perfect for men who perspire a lot and need a light frequent wash on the go. Don't be fooled by its size, this pore cleansing stick is dense with green tea extracts and botanical complex that helps regulate sebum, while the hyaluronic acid moisturises and softens it. Right away, your skin looks visibly smoother and brighter.
Yohji Yamamoto Parfums
Dark, mysterious and compelling, Yohji Yamamoto Perfume is like the cute anonymous guy next door. In 2018, the debut of I AM NOT GOING TO DISTURB YOU evoked a sense of rebellion and avant-garde, and the scent tells it all.
Credits: Sasa
Wood and moss in the base notes express wisdom and experience, whereas tobacco act as the symbol of Yohji Yamamoto. Musk being the subtle heart of the fragrance, underlines the idea of "I am here but I am not going to disturb you."
Of course, do not forget to check out the other new brands 23.5N, Replay, Christian Siriano, Banana Republic, Cremolab, Algologie, Art Deco, -417, Neogence, Maubossin, El Ganso which can also be found exclusively at Sasa.