Certain things in life are inevitable. Especially aging. Signs such as sagging skin and crow's feet harshly remind me that I'm no longer the young feisty rebel I used to be.
While getting a surgical facelift is too drastic at this moment, I get help from Halley Medical Aesthetics for a non-invasive skin tightening solution such as Exilis Ultra 360 to maintain and give my skin a little boost.
What is Exilis Ultra 360?
Exilis Ultra 360 is a treatment that combines two medically proven technologies – radio frequency (RF) and ultrasound, designed to lift and tighten skin. In the process of this treatment, Exilis Ultra 360 gently heats the skin to an ideal temperature of 40-42 degrees Celsius which is optimal for the stimulation of new collagen as well as elastin remodelling. This combination of both technologies effectively penetrates into deeper layers of skin tissues resulting in a more effective treatment.
The Process
My therapist Rebecca brought me into the cosy treatment room and made sure I'm comfortable. A grounding electroplate was placed on my back to ensure a smooth flow of the energy.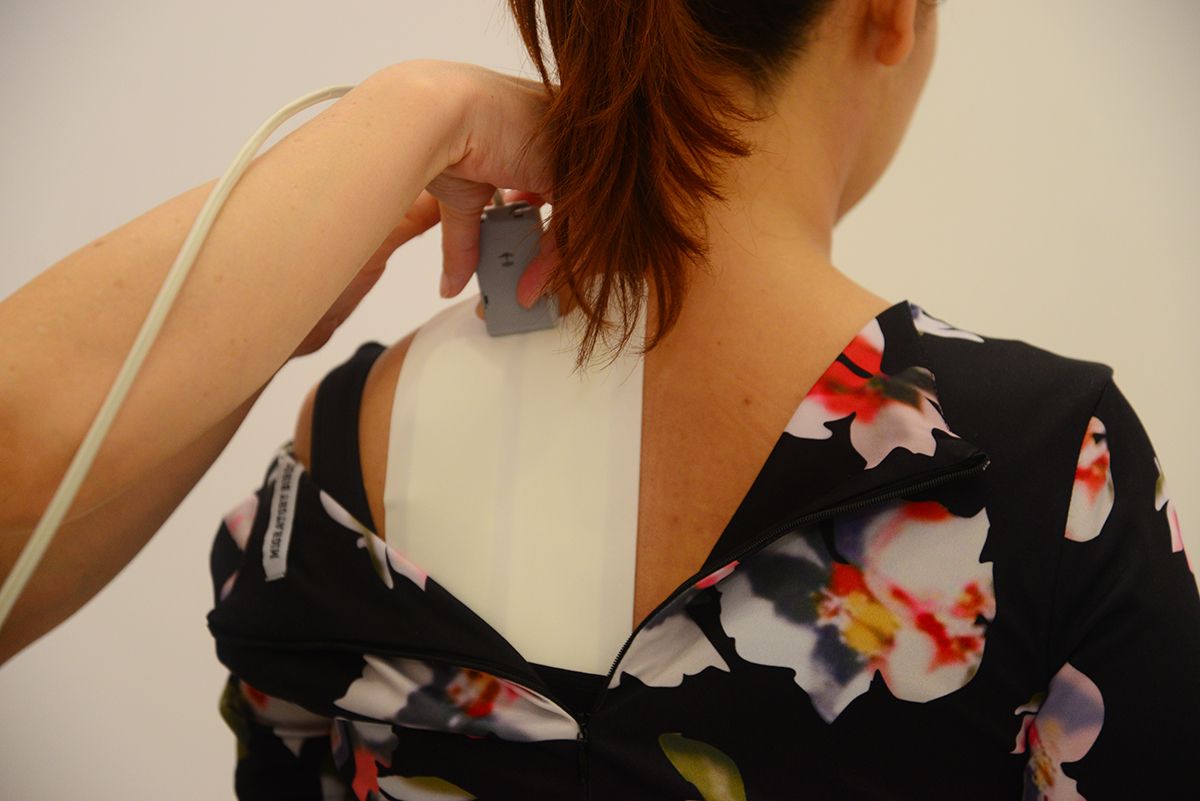 After cleansing, a gel was applied on my face. Rebecca glides the Exilis Ultra 360 probe on my face, jawline and neck in an uplifting motion. The warming sensation from the device was soothing. In fact, it was very similar to getting a relaxing hot stone massage. I was surprised at how pleasant the entire process was!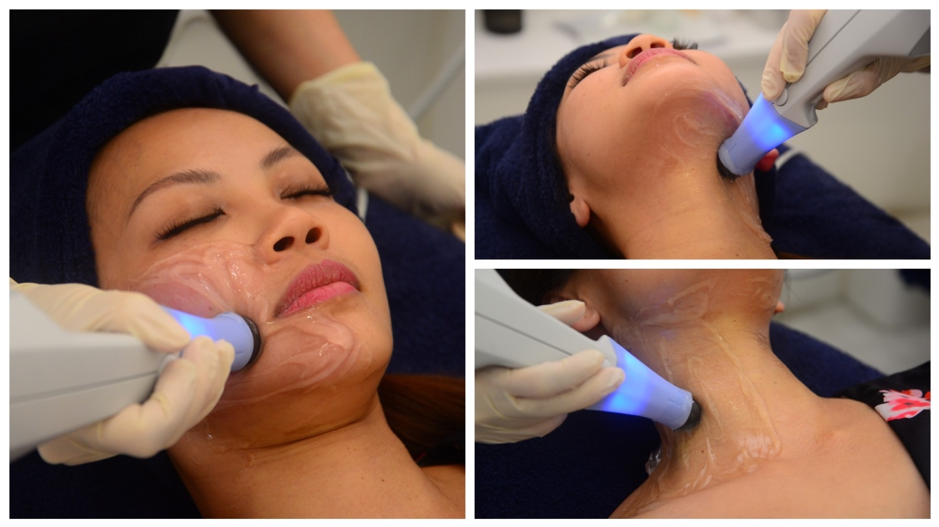 The treatment ended with the therapist cleaning the gel off my face and applying a stemcell serum infusion, which helps to smoothen fine lines and promote skin renewal to bring the glow back to your face.
Thoughts
Although many facial salons seem to offer similar treatments, I would still insist on Exilis Ultra 360 since it is a safe and reputable FDA-approved treatment. It is non-invasive and does not have any downtime at all. You could see some visible lifting even after 1 treatment. In order to see the full potential results of Exilis Ultra 360, you will be required to undergo 4 treatments at 7 to 14 days interval. See my results below:
Immediate half-face difference:
Frontal face difference:
The Exilis Ultra 360 treatment can also be done on other parts of the body with loose saggy skin like the abdomen and this can be done at Halley Medical Aesthetics' sister clinic, Halley Body Slimming Clinic. Check out the video below for more information on my entire face firming process.
Till they find the youth elixir, I'm going to work hard on my skincare routine. Who said that aging can't be an easy process?
Halley Medical Aesthetics:
277 Orchard Road, #03-15 Orchard Gateway, Singapore 238858
+65 6737 8233