Bring out the street style star in you with the limited edition FILA FUSION JAGGER MOHAN shoes.
Put this down in your calendar: FILA FUSION is launching its highly-anticipated new limited edition JAGGER MOHAN shoes on 17 October 2019, 6.30 pm onwards, exclusively at Orchard Central store (#01-05/21/22). With only 20 pairs available in Singapore, they will be sold as a special package at S$308.00 that also includes a JAGGER MOHAN Totebag, JAGGER MOHAN Tee, and JAGGER MOHAN Pins.
JAGGER MOHAN shoes comprise the retro genes of FILA's popular classic look in the 1990s, while using the elegance of the white tiger as a source of inspiration to reimagine what street style means today.
This time, the new white animal shoes are inspired by the first white tiger named MOHAN discovered in 1951, India. Its white colour gives them a premium, vintage look that is ever visually appealing.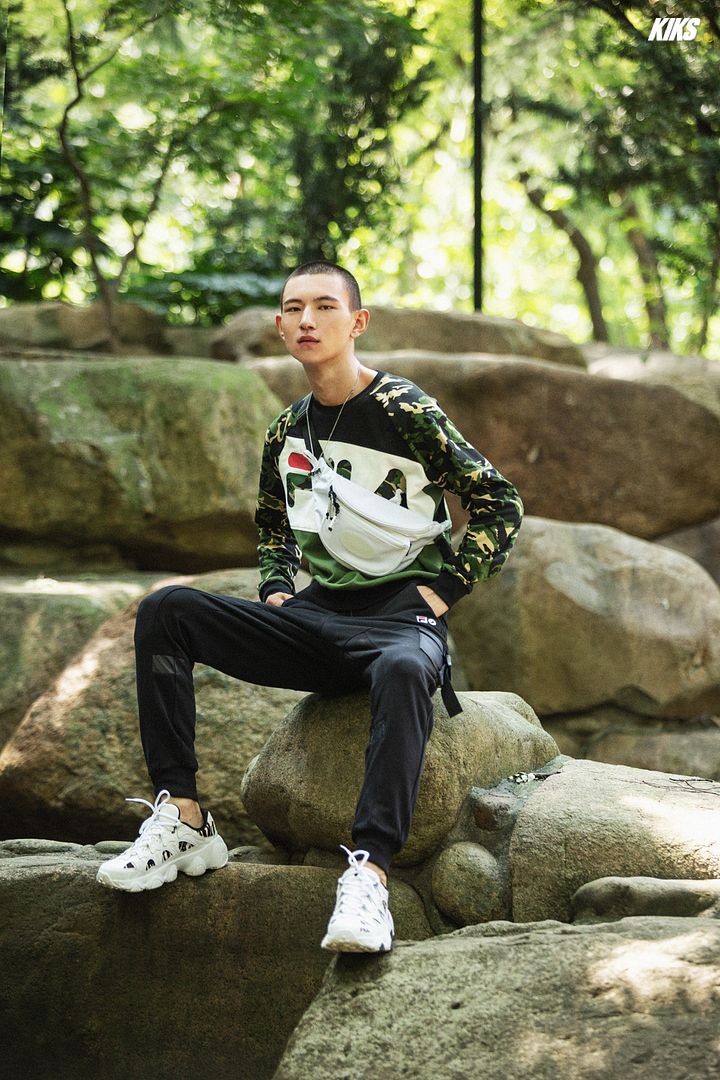 In addition, the top is embellished with white tiger stripes and horsehair stitching, therefore enriching the level of skill and detail going into its ingenious design. The bottom reflects the feral spirit of the beast staying true to its nature. Driven by its raw element, JAGGER MOHAN takes down the status quo and asserts its own sovereignty on the streets.
The JAGGER series was first launched by FILA in 1998. Its shoe design draws inspiration from enigmatic beasts of both grassland and jungle, the Jaguar and Tiger, for their untamed characters and distinctive presence. The charm and aesthetic appeal of safari animals in fashion never gets old, as FILA FUSION looks to evolve itself with features of these apex hunters in an ever-changing fashion world. While retaining the iconic streamlined design and wide soles of its shoes, the JAGGER wears an unquestionable dominance at fashion's frontier for street style.
The heel detail of JAGGER MOHAN shows off the biometric appearance of fangs at its soles. A fusion of white and black reflects the tension between street style and mainstream; hence a vivid, eclectic look born for sneakerheads seeking to distinguish their own personal style while breaking new ground.
fila.com.sg
Facebook.com/FILASG
https://www.instagram.com/fila_sg
About FILA FUSION
FILA FUSION is the new sports brand of FILA. It focuses on innovation and reinterpretation of FILA's classic styles and colours, combining popular picks from different countries and regions to offer diversity through a number of co-branded series and renowned collaborations in line with the latest trends in athleisure style.