Craving for a burger after all the Korean food you've been having in Seoul? Downtowner Anguk is one of the best burger places to satiate your cravings as you indulge in some of the tastiest and juiciest burgers in town, in a traditional hanok no less.
Housed in a hanok, Downtowner Anguk is where tradition and modernism meets. Truth be told, we were too hungry by the time we arrived and taking photos of the interior was the last thing on our minds. We had our eyes and minds set on the burgers, and boy, were they mindblowing.
The avocado burger is the bestseller here, and it's not hard to see why. Sink your teeth into the buttery avocado slices as you chew on the well-marinated succulent beef patty. That'll send you to burger heaven instantly. As if that is not enough, the added crunch from the delightfully crisp bacon accompanied by warm, oozing cheese will surely do the job.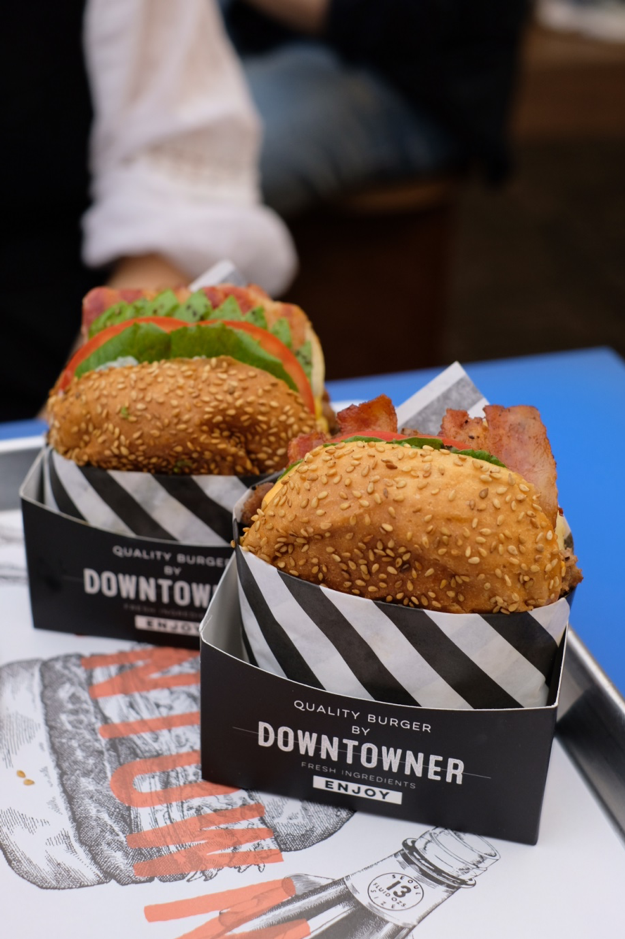 Not a fan of avocado? Skip it and just tuck into the bacon and cheese burger, which is just as satisfying!
I'm usually not a fan of burgers as they all taste somewhat similar, but this, this is really something else. Located just around the corner from popular café Onion Anguk (go there for breakfast and coffee!), I would highly recommend dropping by for early lunch before the lines start forming!
How to get to Downtowner Anguk:
Address: 6-4 Bukchon-ro, Jae-dong, Jongno-gu, Seoul, South Korea
Opening hours: 11.30am – 9.30pm