Decorated with blooming flowers and colourful umbrellas, Madang Flower Café is so instagrammable, it has practically become a mandatory photo spot for anyone who comes to the quaint neighbourhood of Ikseon-dong.
Fun fact: Did you know that Madang Flower Café was also one of the filming locations for K-drama Goblin?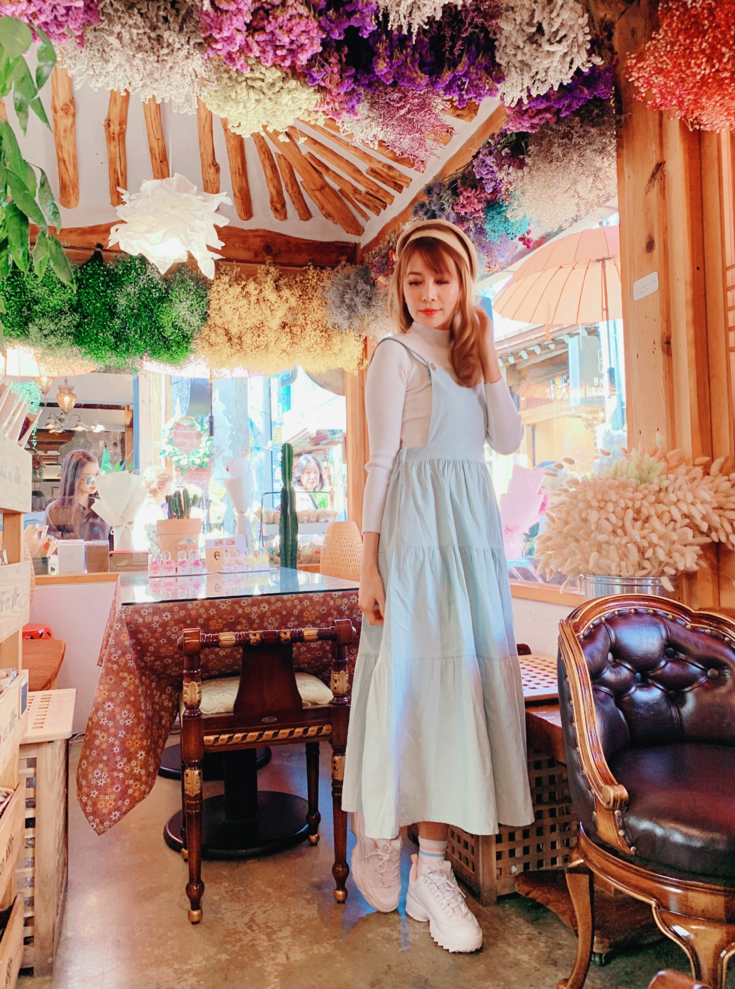 Madang Flower Cafe is both a flower shop and a cafe. Take a step in and be transported into a dreamy, whimsical secret garden. You'll also be happy to know that beyond its gorgeous decor, the food and coffee did not disappoint.
The egg croissant and waffles with fruits both came beautifully plated. The croissant was warm, buttery and delightfully flaky, the perfect accompaniment to the tasty egg mayo filling.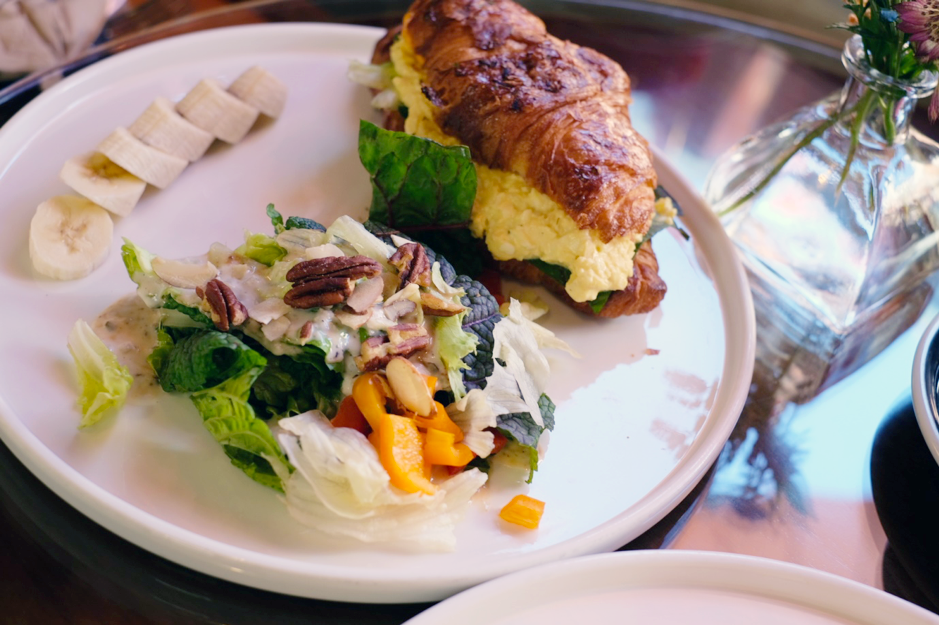 Drizzled with just a hint of honey, the waffles were crispy on the outside and fluffy on the inside. The fresh fruits and gloriously light whipped cream on the side complemented the delectable waffles incredibly well. Needless to say, it was a great start to our brunch.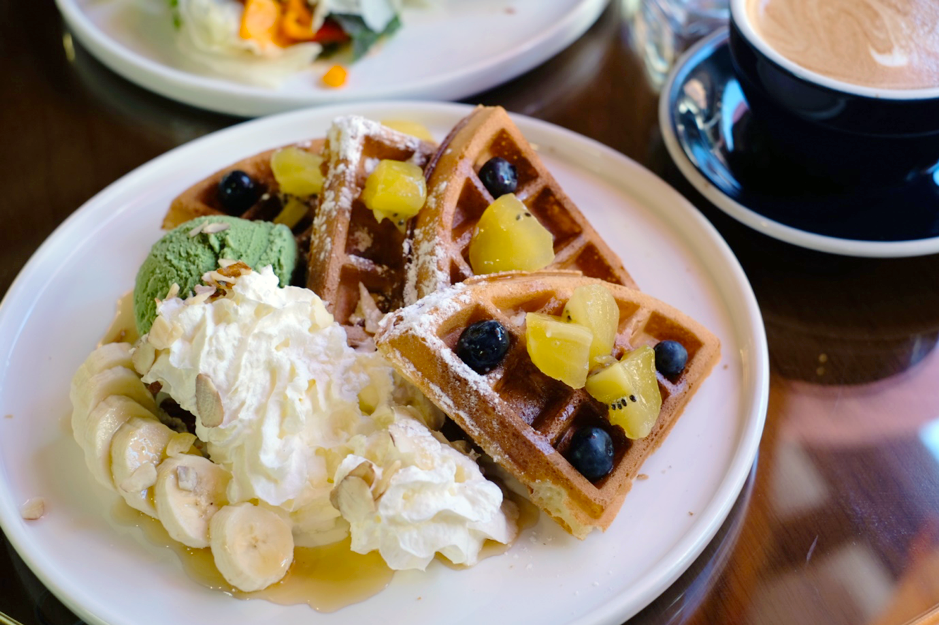 What about the coffee? They serve medium to dark roast coffee and it was surprisingly good! We loved the creamy and full-bodied flavour – just what we needed to kickstart our day at Ikseon-dong.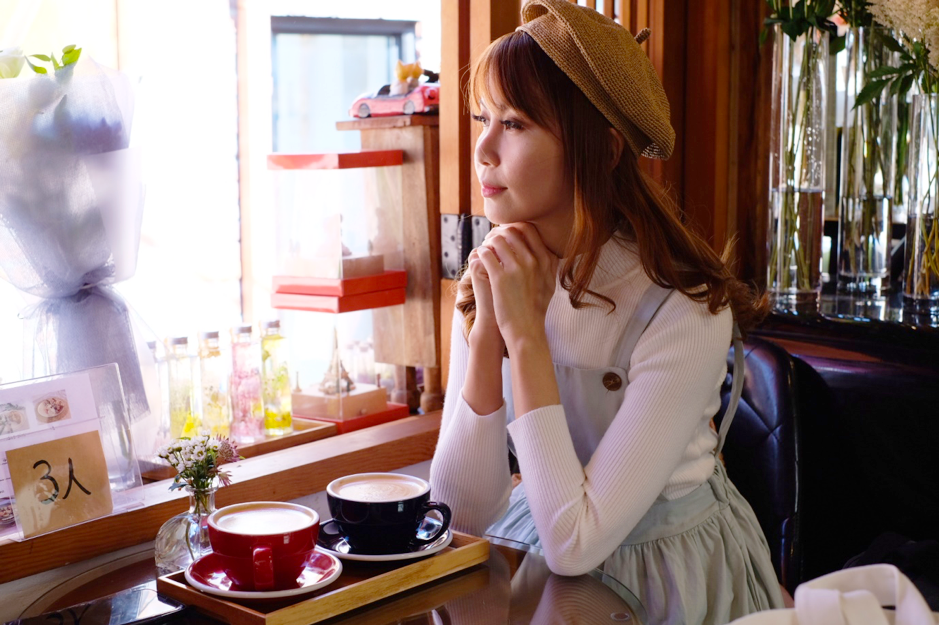 Here's a tip. As with all popular cafes, you would expect a crowd. I would highly recommend that you visit on a weekday morning to skip the queue. You'll also get to pick your favourite spot! Head all the way in for the prettiest spot, where bouquets of dried flowers cascade down the ceiling like a floral chandelier.
How to get to Madang Flower Café:
Take the subway to Jongno-3-ga station and walk out via exit 6.
Opening hours: 730am – 1130pm
@madangflowercafe