There's so much to look forward to as we welcome the upcoming festive season. If you're looking for the perfect beauty gifts for your loved ones, or to add into your own wish list, NUDESTIX' Nude Bloom and Smokey Nude Glow Kit are great for the upcoming joyous season. Even better, glow flawlessly from every angle and look picture-perfect for the year-end festivities with the NudeFix Cream Concealer!
Great for gifts, dazzle your friends with these delightful kits for the ultimate irresistible glow up. It's time to get festive and fun with your girlfriends as you share heartfelt moments and hearty conversations in your get-togethers. Look your best and make merry with this season's finest collection from NUDESTIX, with rich, creamy shades specially curated to ensure you're a glowing goddess that's everyone's envy. We're too excited for you to get your glam on for the festivities because you deserve to shine.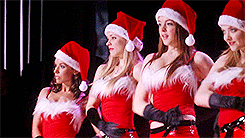 It's time to up your beauty game this Christmas with the latest limited-edition holiday kits from NUDESTIX that will have you looking extra glow-y this year. While the Nude Bloom by Pony Park is perfect for pink, dewy makeup, the Exclusive Smokey Nude Glow Kit by Taylor Frankel has an array of universal shades that will give you a bolder, smokey glam look. All products are 100% vegan, oil-free, gluten-free and cruelty-free.
Can't decide between Naughty or Nice – how about both with some spice? 😉
Nude Bloom by Pony Park, $99
Curated by one of South Korea's leading influencers, Pony Park, the Nude Bloom kit is loaded with multi-use NUDESTIX essentials for your face, eyes and lips to create tons of soft yet glam makeup looks. Achieve that ultimate glassy glow with Pony's top product picks from NUDESTIX that created some of her signature ethereal, luminous, glass-skin looks.
With a handy pouch that's custom designed by Pony in a pretty shade of baby pink, you'll never forget to leave your house without your trusty essentials and touch up your make-up on-the-go! Dazzle and shine as you bring forth and accentuate the best angles on your skin, and be the belle of the ball this Christmas. Glow as your glow and put your best face forward.
The 4-piece kit features the following items:
NUDIES BLOOM in Cherry Blossom Babe (rose flush), NUDIES GLOW in Illumi-Naughty (holographic pearl), MAGNETIC LUMINOUS EYE COLOR in Praia (golden sand) & LIP GLACE in Nude 04 (light nude)
Revel in delight with this ultra-creamy formula with an effortless glide-on and application:
I personally LOVE how wearable these colours are on my skin tone, and a visible glow is shown when I apply them together for a luminous effect. Perfect for Christmas gifts, every shade complements each other really well and a little really goes a long way! This is a plus point because it means that you wouldn't underutilize your makeup (yay!). Especially if you need a dash of *Christmas pop* on your cheeks and a sweet, radical glow – this kit will be perfect for you to go all glitzy and shimmery, yet natural and nude, and nothing too over-the-top!
Here are some of the few looks I created – one that's suitable for daily wear and the other for rave nights:
Smokey Nude Glow Kit by Taylor Frankel, $99
This limited edition kit has makeup essentials that were hand-picked by NUDESTIX's very own co-founder, Taylor Frankel. As someone who knows the struggles of being a busy woman, she gathered some of her tried-and-true favourite products in a kit that could create multiple looks to fit into her busy schedule.
If you're into sandy hues with a hint of bronzey beach vibes, this is awesome for you. Stay golden and look charming from every angle with this Smokey Nude Glow kit that comes with a tin mirror and sharpener for the perfect glow up. Unveil a beautiful you as you doll up for the season and make merry!
The multi-tasking products in this kit are perfect for anyone who wishes to change their look a few times a day: anything from Smokey, to Nude, to Glowy, just like its name suggests! These products can be worn interchangeably on the eyes, lips and cheeks as well.
The 6-piece kit comes in an ultra-chic, metallic clutch and features the following items:
Magnetic Nude Glimmers in 24K Goddess, Magnetic Plush Paint in Saint Tropez, Magnetic Luminous Eye in Rustique & Immortal, Intense Matte Lip in Fringe & Gel Color Lip in Tay Tay
NudeFix Cream Concealer, $42
The NudeFix Cream Concealer uses super-gel technology to fill lines and smooth texture. The soft and flexible formula hugs the skin for long-wearing, water-resistant coverage that stays in place throughout the day.  The soft and flexible formula hugs the skin for long-wearing, water-resistant coveragethat stays in place throughout the day. The concealer also absorbs oil and sebum, preventing oxidation and combating oily skin. Available in 13 shades, the formula features shade adjusting pigments to blend seamlessly with your natural skin tone for a perfect shade match.
The concealer is packed with powerful natural ingredients including sweet berry extract, which has anti-inflammatory properties to help reduce redness and irritation and natural AHA to speed up wound healing. Arctiumlappa root extract helps with microbiome balance, in addition to reducing acne and erythema, and strengthening the skin barrier. Vitamin E and pro-vitamin B5 increase skin hydration while sodium hyaluronate helps in moisturizing the skin.
The NUDESTIX Nude Bloom, Smokey Nude Glow Kit and NudeFix Cream Concealer are now available in-stores at Sephora outlets and Sephora.sg. It is also available on NUDESTIX.com. Go forth and have an amazing Christmas shopping in advance, everyone!
Don't forget to #GoNudeButBetter 😉