Drinks on the first date, dinner and movie on the second date, sex on the third? There's no fixed rule to how relationships should progress.
However, in the world of dating, there is a code. Before people know each other well enough to blatantly express their desires, there are clear signs that you want to move to that level without explicitly having to say so.
Code 1: Do You Want To Come In For A Drink?
If he sends you home, you have the option of saying goodbye at your door or inviting him into your home. It is very poor ettiquette to extend this invitation if you don't intend to have sex with him. It's universally known that in such situations, the phrase "a drink" really means "sex!". If you invite a man into your home late at night, with no intention of having sex with him, you risk giving him the wrong impression and may land yourself in an embarrassing situation.
Similarly, it is wise for you to decline such an invitation if all you really want is another drink. If you're that thirsty, go home!
Code 2: Let's Go Overseas This Weekend
One of my guy friends once complained that he had been dating a girl for two weeks when he invited her to a weekend in Bangkok with him. He paid for her flight and accommodation. But when they arrived, she was unpleasantly surprised that he had booked only one room with one bed for the two of them!
Needless to say, sex did not happen for my friend on that trip and they both felt cheated.
Girls, girls, girls… doesn't common sense tell you that it is not right to accept an invitation to another country and expect a platonic trip? If you want to go as friends, then do make it clear before the trip and pay your own way.
Code 3: I'll Cook Dinner
This is a clear invitation that tonight's The Night! If he's cooking you dinner, (or you're cooking), it means that you want to be in a private and relaxed environment. You can be sure that the night will be charged with sexual tension. *excited*
The first time
To avoid disappointment, it is vital that you be realistic and don't set the bar at having the best orgasm of your life and expect him to morph into Bradley Cooper. Save your fantasies for a later date, and keep the first sexual experience with your new man real.
During the first time in bed, expect a few things to occur. Awkward moments, funny noises, and even bad sex. It takes a little time to learn about each others' bodies and how to pleasure each other. If you're very lucky, the first time might turn out mind-blowingly amazing… but just don't expect it to be so.
If you're nervous, don't say more than is necessary. Also bear in mind that having sex for the first time with you puts a man under tremendous pressure, especially if he's had a few glasses of alcohol already. So be polite about any blunders or awkward moments.
When it comes to oral sex, it needn't be a lengthy episode the first time. Just get down there and give a quick tease. This is so he knows that you're not a frigid prude, and that you have the necessary skills in that department as well. You should absolutely expect him to return the favour as part of foreplay. If he goes staright to sex without attempting to give you any oral, it shows selfishness on his part, and this may be what the rest of your sex life with him will be like.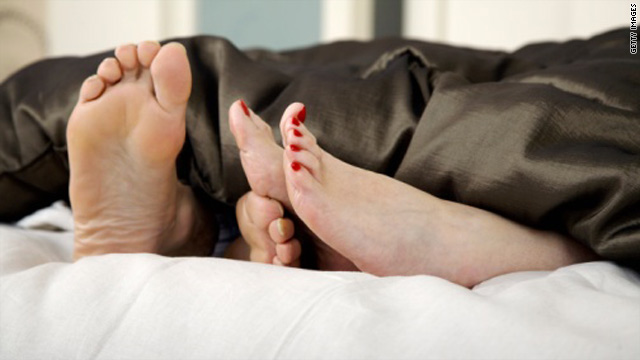 After Sex
The hours that pass between the first time you have sex with a new lover and when he contacts you again can tell you a great deal about where the relationship is going.
Scene 1: He calls you within the hour = Awww… he's smitten! (or In Love! *gasp*)
Scene 2: He calls the next afternoon to meet for dinner that night = He wants to sleep with you again.
Scene 3: He waits a day before he calls = He's trying to play it cool
Scene 4: You only hear from him 5 days later.= He's not really interested but hasn't got better plans for the weekend
Scene 5: He calls late at night and wants to come over= He just wants sex. That's it.
Of course a woman can initiate the call and doesn't have to just wait around. If you're interested in seeing him again, you can call or text him after a few hours after, to say thanks for a nice evening, I really enjoyed your company. And then leave the ball in his court. Yes… that's why they call it the dating game… there's so much secret code and subtle gestures going around, so keep yourself in the know girls!
Holly Jean Aroozoo is our Contributing Love & Sex Editor. She is a very popular blogger who was one of the top 10 finalists in the Singapore Blog Awards, Best Lifestyle Blog category and contestant on S Factor in 2009.

Part of the FHM top 100 Girls Next Door in 2008, she is impulsive, adventurous and enjoys travel, new clothes, unhealthy food and men. She adores all things pink and is a freelance writer who focuses on lifestyle topics.

Holly is the Ambassador for Ettusais, ClubCouture.cc and Sony's make.believe campaign.