Eye-flirting can be a useful way to let a guy know that you're interested without putting yourself at risk of being publicly rejected. Things like clever pick up lines and small talk are great for breaking the ice and approaching someone you're attracted to but what these don't give you though, is that deep connection you get from gazing into another person's eyes.
In order to be an Eye-flirt, lock eyes with the person you're flirting with for about three to five seconds and then drop your gaze. Do this about 3 times in ten minutes. What you're doing is sending him a signal that you have noticed him and that you're interested.
If he has not made any attempt to approach you after the initial eye flirting, then you may need to increase the intensity. Some men are less confident and won't approach a woman unless he is sure that she is interested in him. Show how keen you are by looking directly into his eyes, it's almost like you're gazing into the other person, rather than simply looking at them. If he looks away, it may mean that he is not comfortable with such contact and also that he is not interested. This will be your cue to do your eye flirting somewhere else. (But the good thing is… eye flirting is so discreet, no one will realise you just got rejected!!)
Another method to employ when you're eye flirting is the body scan. This is when you blatantly check his body out with your eyes. This technique should be done quickly in less than one second. The body scan is a classic scoping technique used by men. If you look into a man's eyes, and then run your eyes down his body and back up again, congratulations…you've just hit on him!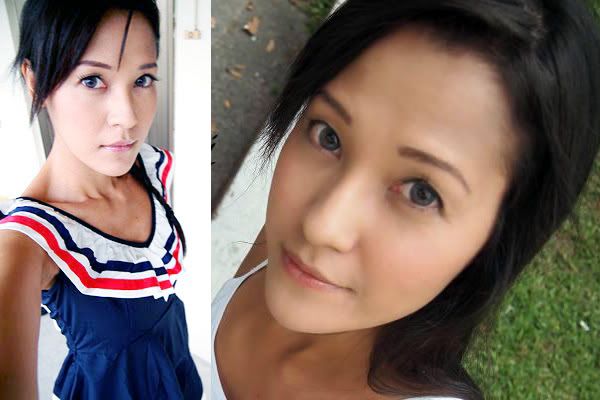 If he has taken your hints and made the approach, then you need to use eye flirting meant for close proximity. An easy technique is the Triangle. While he is talking (and probably trying to impress you), look at his left eye and then slowly move your gaze down to his lips, let your eyes linger there for a few seconds before moving your gaze up to his right eye and then back to the left. You're forming a triangle shape. It's an especially effective technique to use if you want to kiss someone.
What about winking? Isn't winking part of eye flirting? Yes it is. Men should be careful with winking because it can make them look like a creep. Good thing is, when women wink, it can look sexy or cute. So yes, wink and smile at a guy you're attracted to, especially if he's doing something silly from afar but don't go around winking at everything he does.
Lastly, it's important to be able to spot whether a guy is trying to eye flirt with you. If a guy makes and then breaks eye-contact very quickly, it may leave you wondering if he is actually interested or not. You can tell if it was only an isolated incident by observing the direction of his body. Check out the direction of his feet. Your admirer may be too shy to maintain eye contact but his feet will point at what his mind wants. If his feet and body are directed towards you, his eyes will soon follow.. so be ready for it!
Check out what the rest are sharing about Love, Relationships and Sex in our Forum!