Asia has a love affair that cannot be concealed anymore. In Tokyo, 94 percent of women in their 20s own a Louis Vuitton bag. Hong Kong boasts more Gucci and Hermes stores than Paris. China's passion for luxury has grown with such gusto that the Chinese consumer is already responsible for 10 percent of global luxe sales. And, in India, there are three-month waiting lists for the latest trendy accessories. In Asia, you are what you wear.


The luxury brand cult is so powerful that Asian consumers account for half of the US$80 billion global luxe industry.
When you know what you possess has been the result of several labourious days of highly skilled workmanship, you realize that its value lies not just in the amount of money spent but also in the painstaking effort involved in its the creation. Limited edition products from leading luxury brands promise to offer customers something that is unique, different and of course very, very exclusive. Just what is it that makes those pieces so exclusive and exorbitant?
The answer lies in the massive economic and social changes that have transformed Asia, in the process dismantling centuries-old ways of denoting one's place in society. In place of rigid social orders defined by birth, family position or profession, there is suddenly a free-for-all, in which the key criterion is how much you have. Asians have to show their status somehow, and luxury brands are a great way to do this. It gets much better if its limited edition. Just look at the Asia-wide acceptance of the Mercedes Benz as a sign that you have made it – there is nothing shameful in buying luxury brands in Asia!
To own a limited edition is like winning a gold medal at the Olympics. Admirable and envious glances will be passes aplenty at such striking pieces of beauty. After all, it's pure indulgence that we want to possess!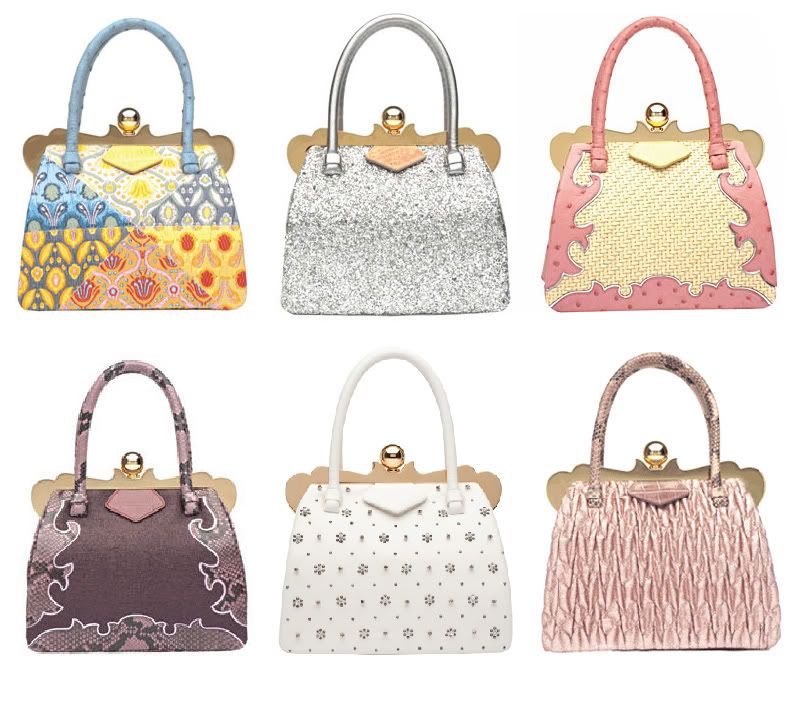 Miu Miu: To celebrate Autumn Winter 2012 Fashion Week, Miu Miu have launched 46 limited edition bags made entirely by hand.
Among the fabrics that underlined the timeless high-class elegance of the collection are crocodile, lizard, tejus, ostrich and python skin, fabrics which are mixed with brocade, linen and sable.
Versace: Year of the Dragon had inspired many limited editions collections. Versace Year of the Dragon handbags are studded with precious stones and each one is engraved with "Year of the Dragon 2012" tags along with a limited edition number.
Only limited to 210 pieces worldwide priced at USD$5,017 is only available in the Asia-Pacific region.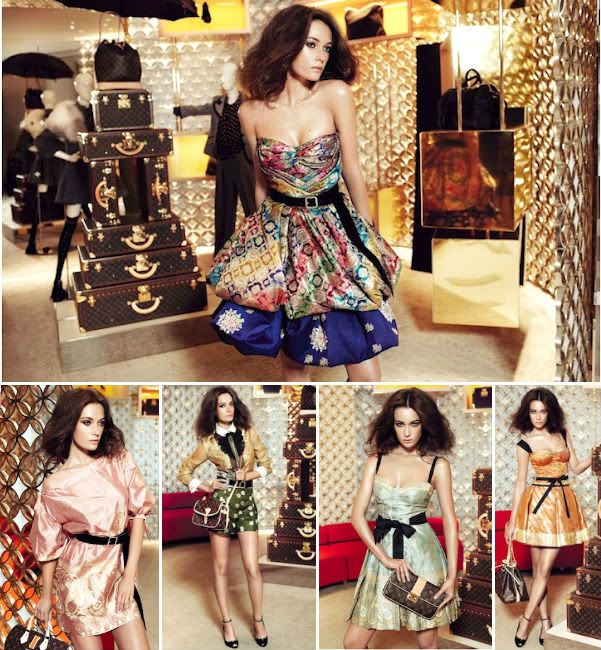 Louis Vuitton: Marc Jacobs has launched a stunning limited edition collection of sari dresses for Louis Vuitton made from vintage sari fabrics from cities all over India.
It doesn't look much like a traditional sari, but the collection is in celebration of the festival of Diwali with a limited number of pieces that are a tribute to the country's long tradition of craftsmanship and splendorous fabrics.
Hermes: Hermes scarves are practically heirlooms. The process of screen-printing the intricate graphics into these sought-after silk accessories make them very unique, you might as well consider them works of art.
Joining together with Japanese Polaroid artist Hiroshi Sugimoto, the luxury brand has created its latest collection based on the artists Colours of Shadow project. Works of colour gradation and natural light are expressed in 56 x 56 inch scarves that retail for EUR$7,000. The scarves are numbered and there are only 140 of them available.

Check out what the rest are sharing about Fashion, Trends & Accessories in our Forum!