"Excuse me, you have panda eyes on your thick eyebag concealor!" Ooh… I lost count on how many times I almost slip this sentence off my tongue! Less is more, honey!
Concealor is meant to conceal flaws and imperfections. The way you apply and the amount that you use make the difference. The more you apply, the more you are NOT concealing. It is akin to the concept of the more you try to cover a lie, the worse it gets. Same difference!
Here's how (and how not) to perfect your imperfections and cover your flaws.
No matter how big or dark your imperfections are, always always always use a fine brush to coat and dab.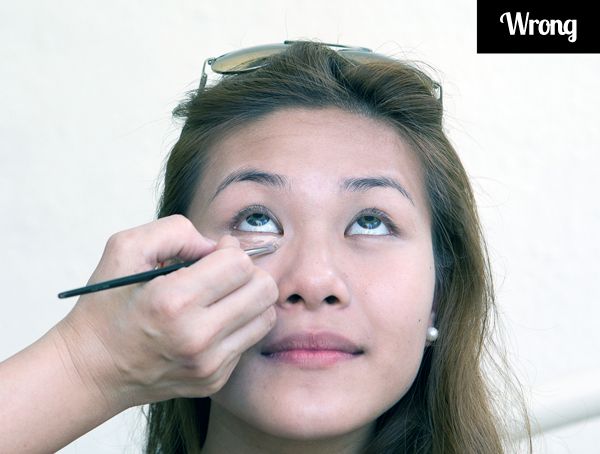 Don't go painting your face! Too much and all over is the worst way to conceal.
Do not use your finger tip to apply the concealor on your face directly. You will not get even coverage if you do this.