Get into the Halloween spirit this October with the "Deadly Ever After" Haunted Trail" haunted trail that will mortify the bravest of hearts and leave all guests stamped with the indelible mark of fear.
A first time collaboration between Sentosa 4D Magix and Singapore Cable Car, save the date for this October horror fiesta and witness the transformation of both sets from scenic iconic attractions by day, to haunted destinations by night.
"At Singapore Cable Car, we want to provide year-round unique experiences for our guests and give opportunities for treasured family time and priceless memories with friends during each visit. Halloween has always been a festival filled with mystery and magic, and everything about this year's Halloween extravaganza promises to be a visually spectacular show sure to incite spine-tingling fun," said Mr Chan Chee Chong, General Manager of Mount Faber Leisure Group.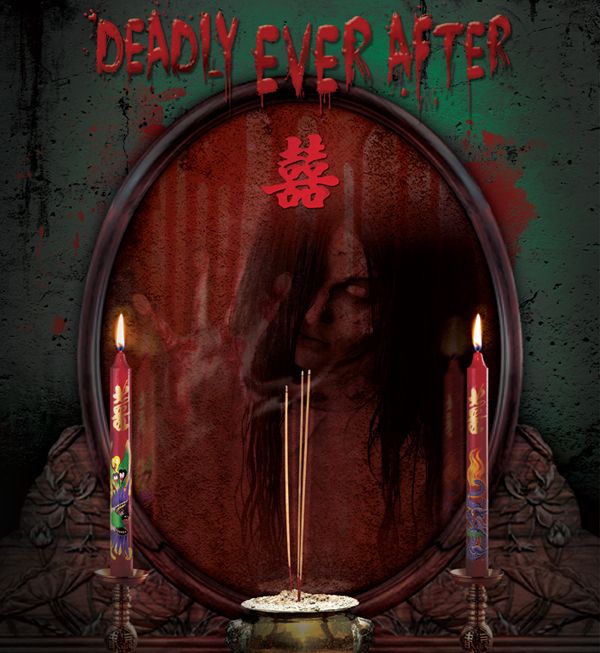 The 'Deadly Ever After' trail combines old Chinese superstitions with the wrath of a Chinese ghost to present the spookiest elements of Asian horror. The haunted trail depicts the journey of a ghost marriage and tells a frightening tale of two souls shackled by fate and vengeance. Begin your hair-raising journey of the 288m trail at Sentosa 4D Magix, and end off at the Singapore Cable Car Museum, to discover the horrors of a match made in hell where an innocent young lady, Ah Ling, was forced into a Chinese ghost marriage with a dead man. Watch the tale unfolds as Ah Ling becomes mysteriously pregnant with the child of her dead husband and struggles with insanity.
Set in the 1970's, the 'Deadly Ever After' haunted trail will feature different rooms of terror that will allow thrill-seekers to experience the horrifying story of Ah Ling with a walk through the haunted funeral home, ghostly marriage ceremony and creepy surgery theatre and other fright rooms. A horrific event in the making since March this year for Singapore's horror enthusiasts, the $65,000 production is the brain-child of 10 students from Singapore Polytechnic's School of Architecture and the Built Environment.
"Deadly Ever After" is a five-day event which will run from Oct 19 – 20 and Oct 26-28 from 7PM to 11PM.
Specially priced in three categories, the "Deadly Ever After" Haunted Trail offers the following:
Early Bird Premium Package Tickets includes:
– 1-way Singapore Cable Car Ride
– Admission to Haunted Trail
Price: $24 per person
*Valid till 17October 2012
Premium Package Tickets includes:
– 1-way Singapore Cable Car Ride
– Admission to Haunted Trail
Price: $28 per person
*Available after 17 October 2012
Haunted Trail Basic Ticket (w/o Cable Car ride): $17
* This event is not recommended for children under the age of 13.