Lee Hwa Jewellery, Singapore's leading contemporary fine jeweller, once again joins forces with effusive, internationally-renowned, London-based, Singapore-born designer Ashley Isham in a dramatic follow-up to the well-received Ashley Isham collection, first launched in 2009.
Ashley's sophomore outing with Lee Hwa this time is inspired by his heritage – he spent his school holidays in Malacca with his grandmother and had a deep impression of the bold dynamism and energy of the Baroque style, seen on architecture design in the city. The line features six richly textured artistic sensations that would fit in seamlessly on the world's leading fashion runways.
Stylish, flamboyant and elegant, Ashley Isham's new pieces are a reflection of not only his outstanding artistic bent, but also a fashion-forward acumen honed from years designing haute couture collections for the world's most notable celebrities.
Adira
At once bold and mysterious, Adira exudes an unmistakable air of enigma with its intricately designed curves of black rhodium. Comprising a bangle and ring, the range epitomises the darkly beautiful aspects of a woman's psyche, combined with sheer enticing inscrutability.
Cyrene, Leah and Eugenia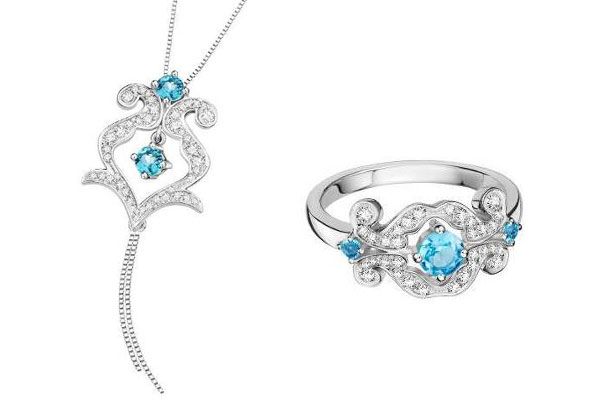 As with most forms of Baroque art, Cyrene, Leah and Eugenia reflect a distinct symmetry, upping the dramatic factor with attention-grabbing tassels, hints of creative eccentricity, and eye-catching complexity. Blue topaz and brilliant diamonds complement Cyrene's headstrong chutzpah, while Leah's vivid combination of green peridot, diamonds and white gold shimmer with unmatched vibrancy. Finally, the ultra-feminine iteration of red garnet, diamonds and rose gold give Eugenia a striking otherworldliness.
Majesta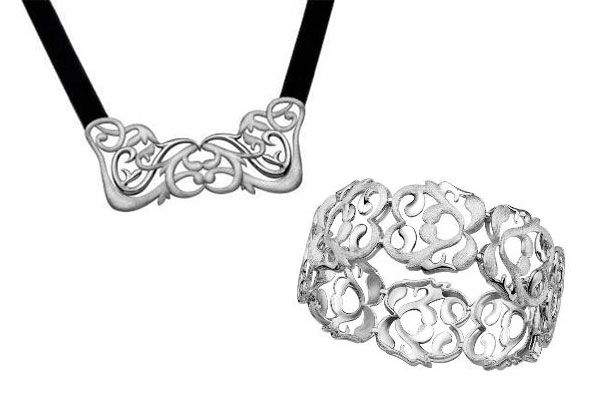 As the name suggests, Majesta embodies a royal, luxurious and queenly persona. Reflected in the intricately lavish, painstakingly designed combination of earrings, pendant, bracelet and necklace, Majesta possesses an unquestioned je ne sais quoi that makes this a most unique collection.
Audra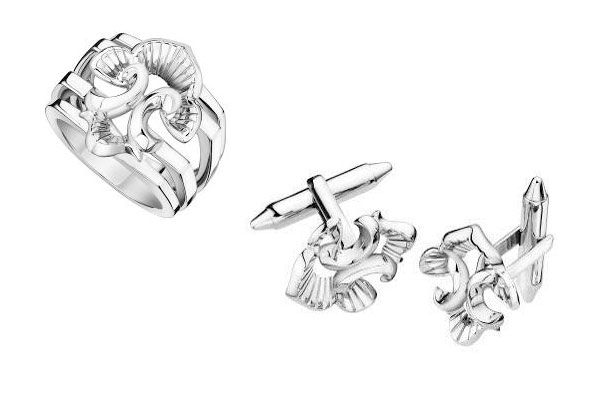 The final collection in the mix, Audra, is made with the bold and confident in mind. Blending strong lines and artistic curves into discrete statement pieces, Audra is one of those rare collections – comprising cuff links, ring and pendant – in which new world pizzazz meets old world charm and is designed for both men and women.
"Coming on the back of the highly successful inaugural Ashley Isham collection in 2009, we are once again very honoured to be working with this multi-talented, internationally-renowned designer. Ashley's creative ingenuity and unmatched eye for style is once again brought to the forefront with these six new designs that reinforce our philosophy of staying at the cutting edge of style. This partnership further signifies Lee Hwa's commitment to developing original statement pieces of exquisite design and exceptional quality – all for our highly valued customers," said Kean Ng, Business Director for Aspial Lee Hwa Jewellery.
The Ashley Isham Collection will be available at all Lee Hwa Jewellery boutiques.