There are lots of ways you can feel more confident in the bedroom, such as taking care of your health, treating yourself to new underwear or indulging in a pampering session. But all this can only go so far if you don't actually like your room – dirty laundry and tatty sheets can hardly be considered an aphrodisiac!
Luckily, there are plenty of ways you can transform your bedroom into a boudoir, regardless of your taste, budget or size of the room.
Read on to discover the tricks and tips that will delight the senses and give your room the 'wow' factor – you'll never want to turn the lights off again!
Clear the clutter!
Get rid of distractions and unnecessary clutter. Your bedroom should be a place of relaxation – not somewhere where you spend time watching the latest series of Gossip Girl on the TV, whilst eating your dinner sat on your bed and absentmindedly replying to emails on the laptop that's always out on your desk.
Having a tidy, minimalistic bedroom will allow you to focus on getting a good night – feeling confident that your dirty laundry isn't on full display and allow the two of you to focus on one another, not the mess that's surrounding you.
Pick the right palette
The colour palette you use to decorate your bedroom can say a lot about your sexual tastes, and also influence your mood, so it's crucial to get it spot on.
You may think red walls are the only colour to signal a night of passion, but it's important to use a colour that suits your personality – do you like to feel energised, or prefer a more relaxed attitude to sex?
Try painting a statement wall of energising orange, romantic powder pink or rich and sensual burgundy, or look for these colours in bed sheets, cushions and deep-pile rugs.
Light up your sex life

Candles, wall lighting and floor lamps all have the ability to give your room the right atmosphere. Regardless of whether you like it with the lights on or off, opt for soft, low lighting. This flatters all figures and adds ambiance to the room.
If you want to add colour with your lighting but don't fancy the idea of coloured light bulbs, you could drape a thin red or pink scarf over a table lamp to give the room a warm glow.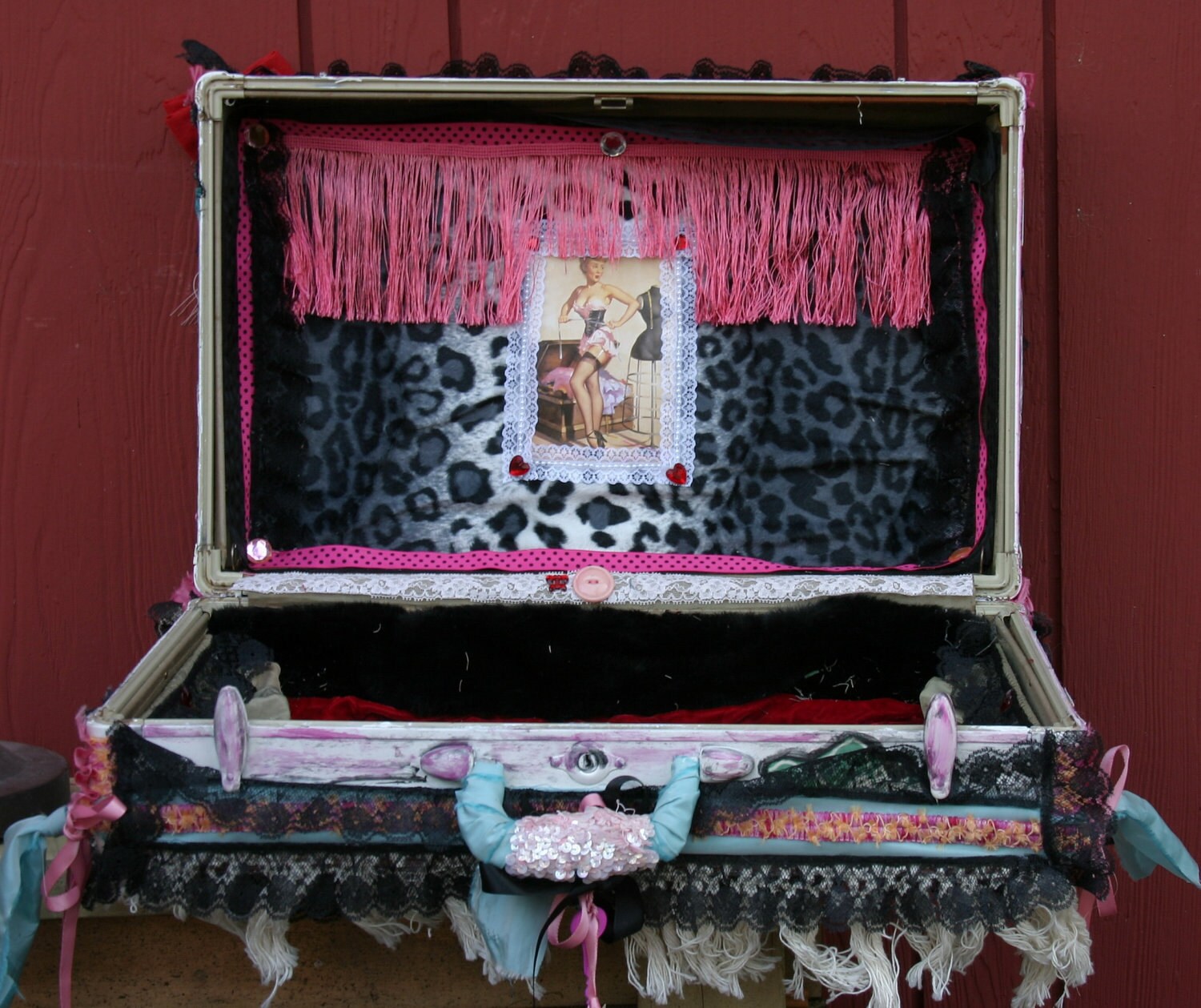 Stimulate the senses
Now that you've sorted the lighting out, it's time to think about stimulating your senses, along with your partner's. Richly scented candles, silk bed sheets and wonderfully touchable cushions are all options that you could use to enhance your new boudoir.
For a DIY approach, you could add a drop of your favourite essential oil, such as rose or jasmine, to a plain candle, or just opt for a velvet throw to go over your current bed sheets if you can't afford new ones. The point is to make your boudoir feel like a sensual, sexual and romantic area of your home!
Do you have any more tips for adding that all-important atmosphere to a bedroom? Let me know in the comments below…