Courtesy of nerd site Akiba Blog, the following images of "kaopan" (a combination of kao, meaning face, and pantsu, or panties) are from a book of the same name, which features – you guessed it – photos of girls with underwear draped over their faces.
It's impractical, it's bizarre, it's almost certainly going to have your coworkers giving you nervous glances if they catch you looking at it.
The full series of NSFW images after the jump.
The photo book is believed to have come about after the appearance of underwear-faced "superhero" Hentai Kamen, or "pervert mask", himself a parody of long-time Japanese classics like Kamen Rider, Ultraman and Power Rangers. Whether this is a fetish that has existed for some time or whether the movie has spurred it, however, on is anyone's guess.
Rather than simply appealing to consumers' sense of humour, however, Kaopan offers page after page of shots of girls in school uniforms going about their day with a variety of underwear draped over their faces.
Here we see a pair of girls enjoying a little karaoke, though how the girl on the right is hoping to enjoy her drink we have no idea.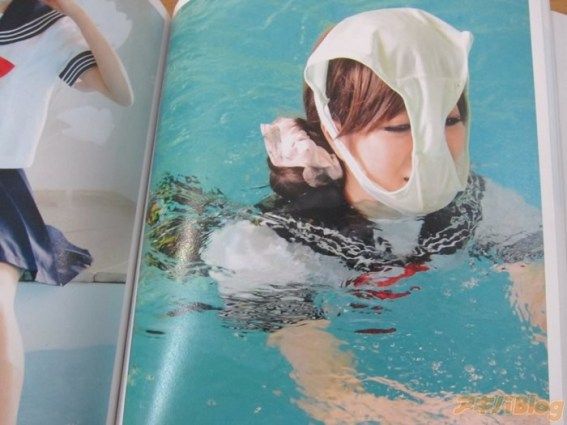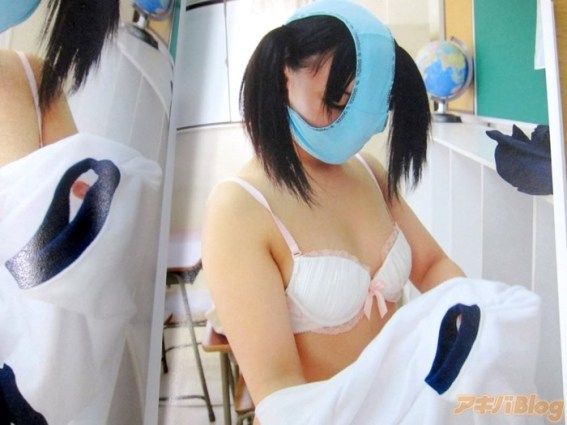 To read the complete article, please visit Rocketnews.com