You can use things like ice, oil, wax, melted butter and chilled fruit… or things you can find around the house like metal spoons, chains and towels which you dip in iced water or hot water. Use your imagination in figuring out ways to incorporate these elements of hot and cold but here are a few combinations to start you off.
Understanding each other's sexual preference and knowing what buttons to push per se are bedroom knowledge akin to most couples. Undoubtedly a sense of sexual familiarity is great but it can become routine once we are accustomed to the same stimulation and sensation. Fret not and consider Temperature Play. Aptly named, it involves the exploration of both heat and cold stimulating via the sense of touch, titillating nerve endings which increase sexual arousal triggering feel-good endorphins.
Household items such as metal spoons, towels and kitchen stocks like butter, fruits, ice even oil and wax can be turned into pleasure tools. Touch is a sensual sense and in it potentially, lays the discovery of new sexual heights.
Here are a few hot and cold recipes to spice up the bedroom: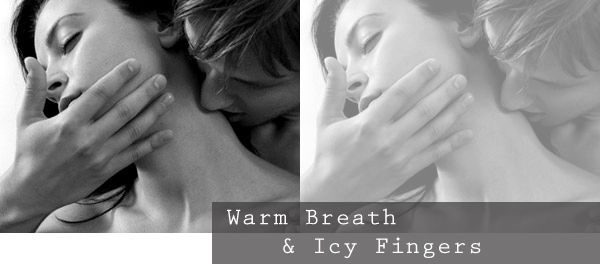 Items: A glass of warm water, a bowl of iced water
Dip your fingers in the iced water before proceeding to give him a hand job or you can also use an ice cube and run it the length of the shaft while fondling. When he is hard and on the verge of ejaculation, down a quick drink of warm water and blow a long slow warm breath on his penis before taking it into your mouth.
Items: A metal spoon, a bowl of ice, a candle
Chill the spoon in the bowl of ice. Lie down on your back as your partner proceeds to carefully drip some melted wax off a candle onto your bare skin, in between dripping the hot wax he presses the back of the chilled spoon on your nipples. Start with the arms, shoulders and abdomens before venturing onto more sensitive areas like the groin and breasts.
Using a blindfold and alternating the hot/cold treatment for this temperature play can intensify the anticipation and heighten the sensation as you won't be able to see if he chooses to drip the wax or use the spoon.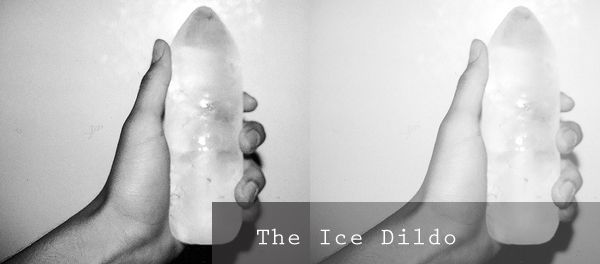 Items: A condom, cardboard tube from a paper towel roll/toilet paper rolls (though significantly shorter), towel dipped in warm water, water
Cut the cardboard tube lengthwise and roll it to your preferred width, use adhesive tape to hold it together. Place the condom – still rolled up – on the tip of the cardboard tube and stretch the opening over the tube. Fill it with water and place it upright in the freezer. The condom inside the cardboard tube, filled with water will freeze and conformed to its shape. Voila ice dildo!
Wrap your partner's penis in the warm towel and have him watch you masturbate with the ice dildo. When he is aroused and can't contain his excitement, swap the ice dildo for his warm penis. The sudden change in temperature will leave you breathless.
Remember to run the ice dildo under cool water before using. This will remove the frost from the surface and melts the outer edge of the ice.
Temperature Play is full of endless new experience possibilities. The idea is to have fun while experiencing new sexual sensations that could strengthen the bond you have with your partner. Remember, with temperature play you're only limited by your own imagination.