This latest addition to the BRAND'S InnerShine portfolio of oral supplements supply skin with RubySignature™ and is formulated for the Asian skin helping to reverse skin age resulting in a more supple, vibrant skin in just 6 weeks (results may vary).
RubySignature™ is a formula developed by BRAND'S InnerShine to challenge the existing paradigm in anti-aging skin care. Collagen is an essential component that supports the skin's structural foundation and promotes improved firmness and elasticity but collagen levels in our skin continue to dip as its ability to synthesize new collagen begins to diminish as we age.
Environmental and habitual factors such as ultraviolet (UV) rays and smoking further accelerate the loss of collagen so it is necessary to not only replenish lost collagen but also prevent further collagen degradation in the skin from occurring. RubySignature™ with its precious blend of micro-collagen and Astaxanthin guards against collagen loss while supporting microcirculation, enhancing the effective delivery of collagen and other essential nutrients to skin cells for healthy and younger-looking skin.
BRAND'S InnerShine RubyCollagen Essence contains micro-collagen peptides derived from freshwater fish which replenishes collagen levels in the body and Astaxanthin, which neutralizes the harmful impact of UV rays to minimize collagen depletion, retaining skin suppleness and smoothness.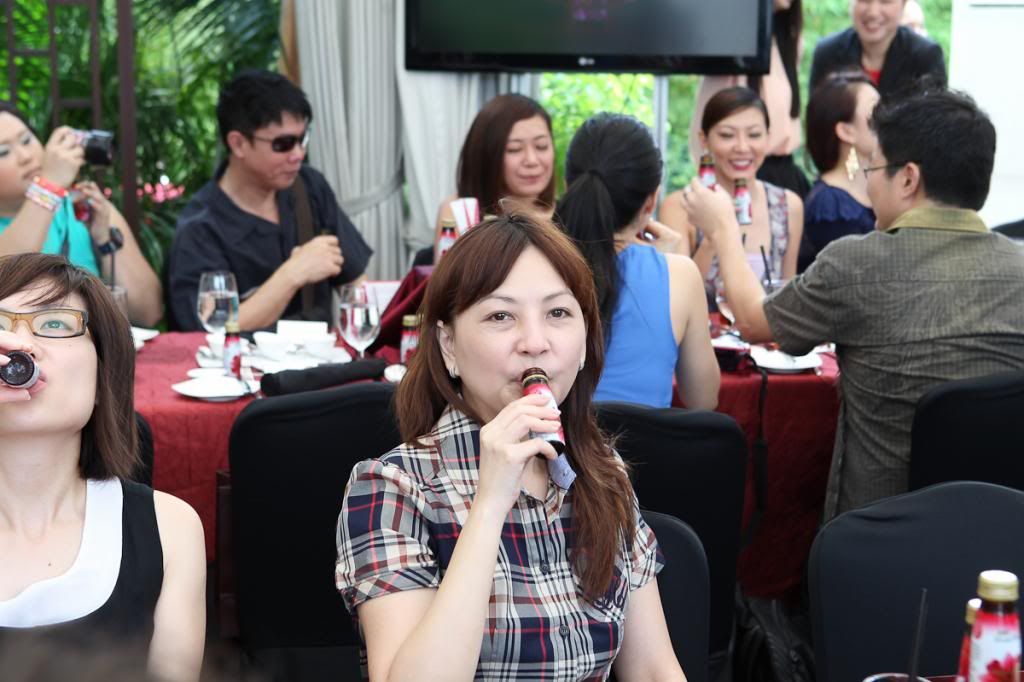 Astaxanthin is a Haematococcus pluvialis, a species of micro-algae, extract and a powerful anti-oxidant. As one of Mother Nature's best-kept anti-aging secrets it is 500 times, 800 times and 6000 times more powerful than Vitamin E, CoQ10, and Vitamin C respectively. It has also been scientifically shown to deliver visibly younger-looking skin within a relatively short period of time.
BRAND'S InnerShine RubyCollagen Essence is designed to complement your existing topical skin care routine as part of a holistic beauty regimen and should ideally be taken once to twice daily to ensure that your body is supplied with the essential nutrients for optimal skin support and protection.
It can be consumed at any time of the day but for maximum efficacy, it is recommended that BRAND'S InnerShine RubyCollagen Essence be consumed after food. Infused with natural pomegranate juice, BRAND'S InnerShine RubyCollagen makes for a truly delicious treat and is available in both drink and strip formats.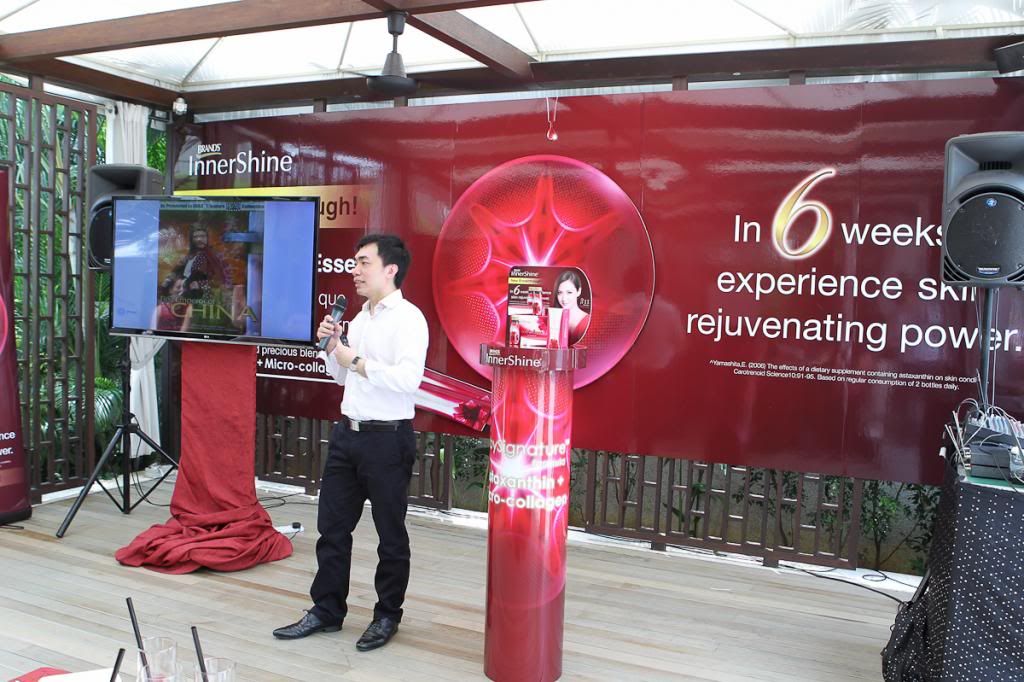 As each BRAND'S InnerShine product is developed to address specific health needs, it is not necessary for BRAND'S InnerShine RubyCollagen Essence to be consumed in conjunction with any other BRAND'S InnerShine product. BRAND'S InnerShine RubyCollagen Essence should be stored in a cool, dry place away from direct light (recommended below 25oC) or in a refrigerator and should be consumed up to 18 months from the date of production.
The creation of the RubyCollagen Essence range has enabled BRAND'S InnerShine to capitalize on an underserved realm within the anti-aging beauty space, addressing women's needs for a more complete and holistic anti-aging skin care regimen that also nourishes from within and is available at all leading personal care stores.