Looks like it's SO ON between Chris Brown and Rihanna … just not in the romantic sense this time. More like the passive-aggressive Twitter feud sense.
The latest Chris Brown-Rihanna split was confirmed by the R&B star, who said earlier in the week that "Im'ma do it solo" but didn't really get into why.
From the looks of their social media accounts, there may be some lingering bitterness on both sides, not just drifting apart because of long distance, etc.
You don't have to read between the lines too aggressively when Rihanna, shortly after the split, goes and posts an Instagram image like this one: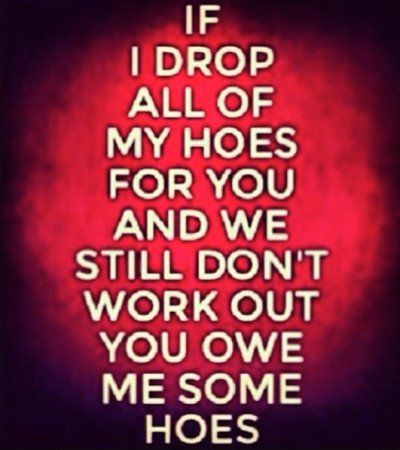 This implies that the Barbados-bred beauty lost her friends (we assume that's what she means by "hoes" here) to get back with the controversial singer.
Now that they broke up, she wants her "hoes" back. Obviously.
Plenty of people were critical of Rihanna for taking Chris back – she reportedly lost Katy Perry as a BFF in particular – so it makes sense in context.
In response (maybe), Brown posted a cryptic Tweet of his own: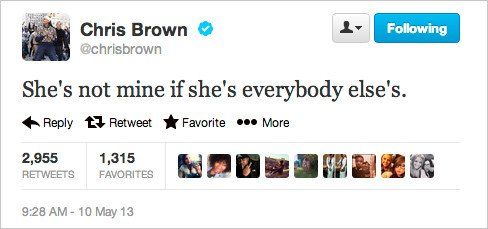 This implies that she either cheated on him or that he constantly worried about it with her on the road, which also isn't exactly a big stretch.
Brown lamented in a recent interview that he'll never know what goes on when she's on tour, though he did say it'd be cool if she cheated with a girl.
There's also Drake and Chris' obvious insecurity there.
If these messages really do mean what they think they mean, that's pretty juvenile. Then again, it keeps us talking, and … they can be pretty juvenile.
Source: The Holywood Gossip