The international Black Fashion Week came to Montreal for the first time on May 16 and May 17.
Models of mostly visible minorities for the multi-ethnic show featured diverse designers including Montreal-based Helmer (originally from Haiti), Rush Couture by Claudette Floyd (Jamaica) and Samuel Dong (China).
Also in the lineup were Elie Kuame (Ivory Coast), Emilia Torabi (Iran) and Adama Paris (Senegal).
"Black Fashion Week is not just about colour, but about sharing our culture, our differences," said event founder Adama Ndiaye, who created Adama Paris.
Just as black music is not only enjoyed or produced by black people, the same goes for black fashion.
As such, Ndiaye encourages designers from all ethnicities to showcase their work.
"A study by the New York Times said 97 per cent of the fashion industry is white. I'm trying to fight that in a way," she said.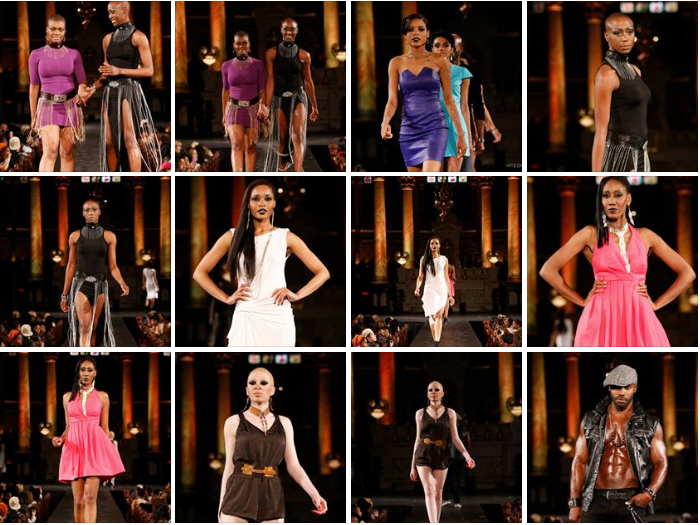 Ten years ago, Ndiaye created Dakar Fashion Week in Senegal. In 2011, she launched the annual Black Fashion Week in Prague, expanding to Paris in 2012.
This year, the fashion week debuts in Montreal and Brazil, and will expand to the U.S. in 2014.
To define the event, Ndiaye chose the word "black" instead of "African" because she considers the term more global. "We don't do boubou and we don't do traditional African clothes. This would put us in a box," she explained.
Instead, she showcases designers who appeal to mainstream audiences in an original, ethnically diverse way.
"Many designers mix wax with linen and silk. They'll use bright colours like purple, yellow and black," she said, noting how similar styles are now popular with Gwen Stefani's L.A.M.B. and Jean Paul Gaultier.
Black Fashion Week has attracted many big-name buyers, including one from Galeries Lafayette.
{youtube width="600″ height="400″}GxBQi3-74rU{/youtube}
Source: Montreal Gazette