Amanda Seyfried wears a boyish disguise in a new video of her debut ad as the face of Givenchy's Very Irresistible perfume.
In the clip, the actress enters a traditional Parisian cafe wearing a black coat, leather gloves and a hat covering her wavy blonde hair, whilst the waiters and customers look on intrigued.
She then takes off her hat and shakes out her long locks in slow motion, before removing the coat to reveal a chic white blouse underneath and smiling seductively at the camera.
Last week it was revealed that the Les Misérables actress would be the new star face of the French brand's classic scent, following in the footsteps of fellow American Liv Tyler.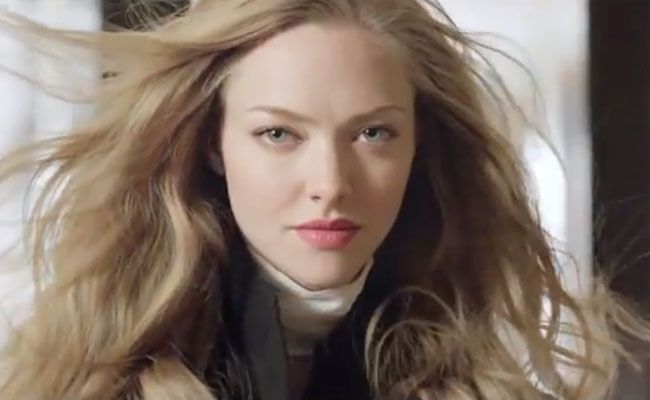 Parfums Givenchy's global president, Thierry Maman, said of their new poster girl: 'Amanda is a very talented actress with a sparkling beauty and an effortless sense of elegance. We very much look forward to working with her on a new exciting communication campaign.'
Watch the full advert below and tell us what you think of the video!
{youtube width="600″ height="400″}vjUyZQaYNLA{/youtube}
Source: Marie Claire