Having a full time desk job and transforming into a blogger after work hours can take up quite a lot of time. Not forgetting that I'm have lessons on Sundays.
Many a times, it's either no time or too tired for the activity called exercise. Which means no chance at slimming down. Even if I do workout, I'm probably not doing enough to burn those fats.
I would say I'm a rather large girl as compared to many. Standing at 166 cm, I currently weigh 70kgs. Flabby tummy, flabby arms and elephant thighs. Although people often tells me that I don't look my weight, it does bothers me at times. Looking at all my pretty and small sized peers, there are times where I will go, why do I have such a large frame?
Especially when I go shopping for clothes, it's kind of depressing when that pretty dress runs out of your size or your flabs just ruin the whole look.
Hence, most of the time I will just cover myself up.
Although I don't show it, I badly want to slim down. To be able to fit into better clothes, look prettier and healthier. And also being able to qualify for those opportunities that I badly want.
I want a body that fits the face.
I have half the confidence, I just need the body to get into the right shape to get the other half of the confidence that will empower me as a beautiful woman.
To Slimming 101 for Fat Freezing
Who doesn't love gatherings, parties and slacking around coffee places with awesome food and sweet treats. I'm one of them too. Girls girls girls always troubled by " Omg how many hours I'm going to spend in the gym if I'm going to put this in my mouth. "
I am always on the lookout for ways that will help me to shed some fats and trim my figure.
Here I am at Slimming 101, a new slimming experience to women by sharing the importance of creating and maintaining a healthy inner well being to achieve an ideal body shape. Not only that but they also treat your weight issues from inside out. So I decided to head down and give their treatments a shot!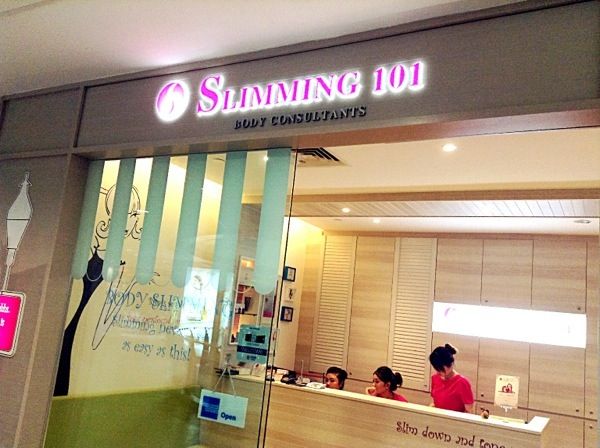 Before the treatments, I went through a consultation and also took my stats and measurements.
Here's a look at my vital stats. My metabolic age is 42, that's 20 years older then I actually am! This is really bad as our metabolism rate helps us with the burning of calories. With slow metabolism means I will get to put on weight easier than the others, even when both of us are consuming the same amount of food. =( I need to work harder.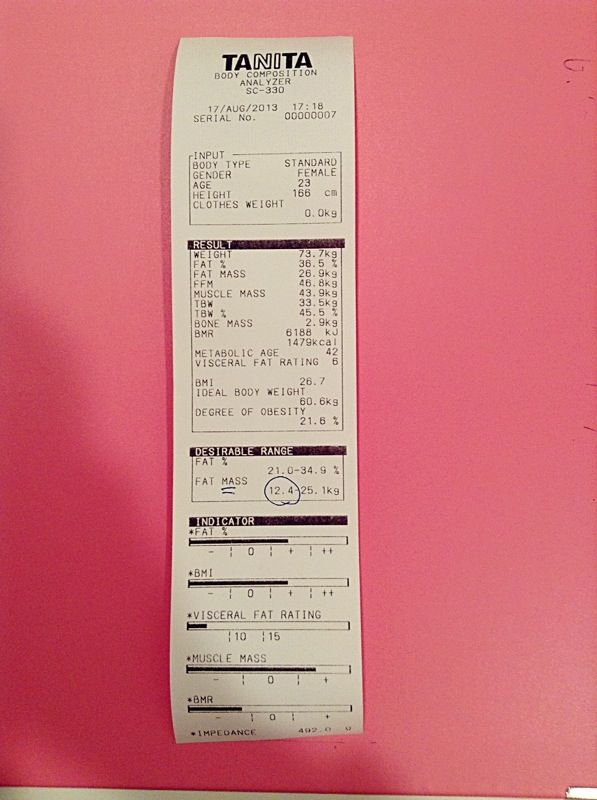 Looking at this really upsets me. Cause it simply means that my body is not on the healthy range. The only happy thing is that my muscle mass is pretty high which means I'm not flabby. Haha.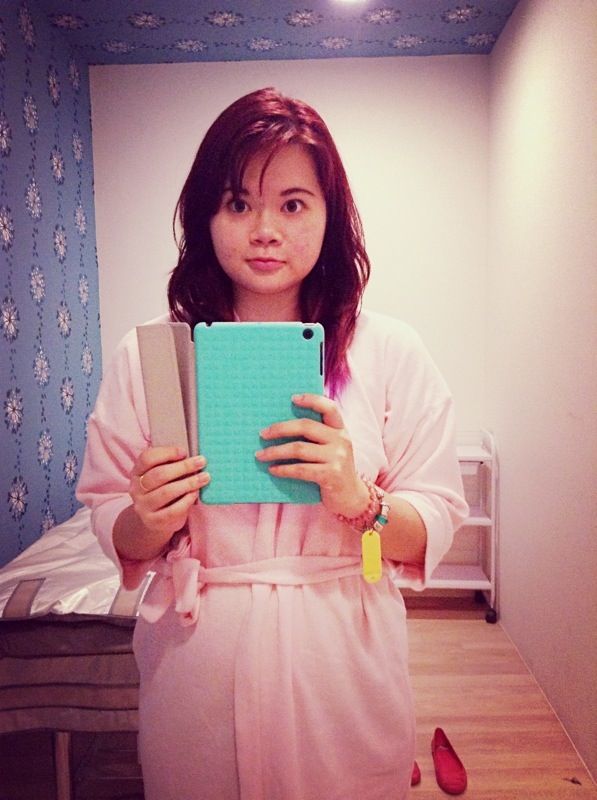 After the consultation, I changed and was ushered into the treatment room to start on the treatments.
One of the star treatments will be their Fat Freeze treatment! Slimming 101 has just recently introduced this treatment and I'm sure many of you have heard Fat Freeze Treatment but you always wonder how it works right?
As simple as it sounds, Fat Freeze basically means freezing up the stubborn fats cells and breaking it into smaller cells so that it will be easier for us to get rid of these fat cells through exercising etc.
Drinking more water helps too as our body will be able to flush out the broken down fat cells along with the toxins. For people like me, I think it helps as I realized it's hard for me to lose the fats no matter how much I do. And it's probably due to the stubborn fat cells which has merged and became too big to be lost naturally.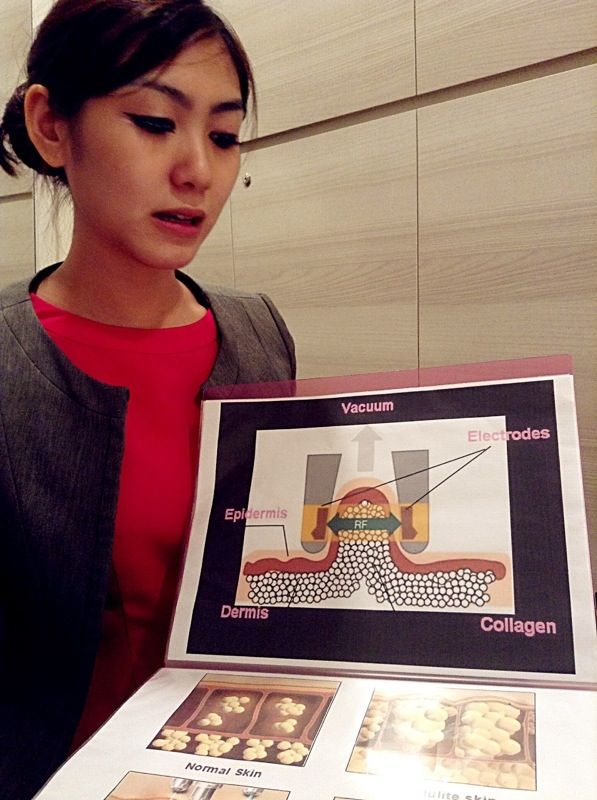 Lynn, my consultant showing my how Fat Freezing actually works. She is very knowledgeable about how fats react under the skin, I'm sure she can explains the whole process but I'm not going to bore you guys out here. If you want to know more about what is happening in there, hop down to slimming 101 and be greeted by their friendly consultants. = )
I did the Fat Freeze treatment on my lower abdomen area, the part where it looks like spare tire. So it sucks in my fats for about 20 minutes or so and this is the freezing process. I have to avoid showering with hot water so that it does not affect the freezing process which takes up to 3 days.
The Fat Freeze treatment can only be done once a month on each area as it takes time to loosen up the fats cells and getting rid of the fats through either our body's metabolism or exercising. Hence, over the one month period, we will be able to see the changes on the treatment area.
I think this treatment is great as the lower abdomen area is one stubborn area which refuses to have any changes no matter how much exercise I did focusing on that area. But now I know that it might be due to the size of the fat cells at that area being bigger than other fat cells, hence making it more difficult to slim down.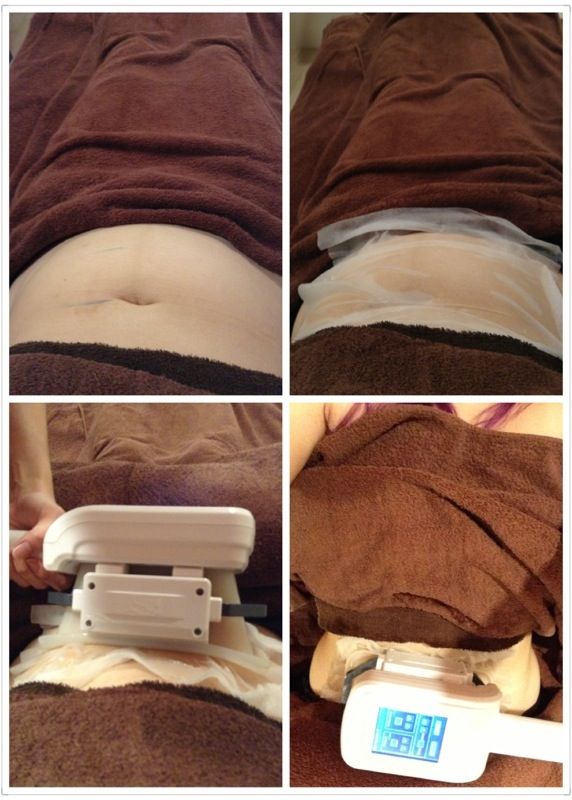 After the Fat Freeze treatment, the area is slightly red but the redness is gone in no time. There isn't any discomfort, no pain or anything.
I also did the Power Slim treatment on my thighs, which involved using the machine to kind of massage my fats hard to loosen up the very stubborn fats. There will be slight discomfort experienced as pressure is being applied on the fats, but nothing intolerable.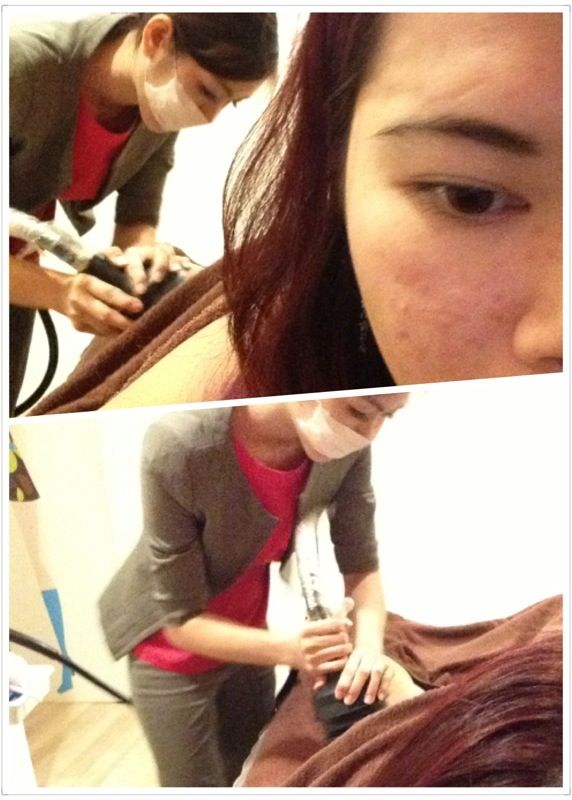 Lastly, I did a body wrap treatment where they will apply gel that is customized for different individual and then wrapped me up with cling wrap. The body wrap will help firm up our body, tucking those flabs in. Not showing full body photo cause it looks awkward.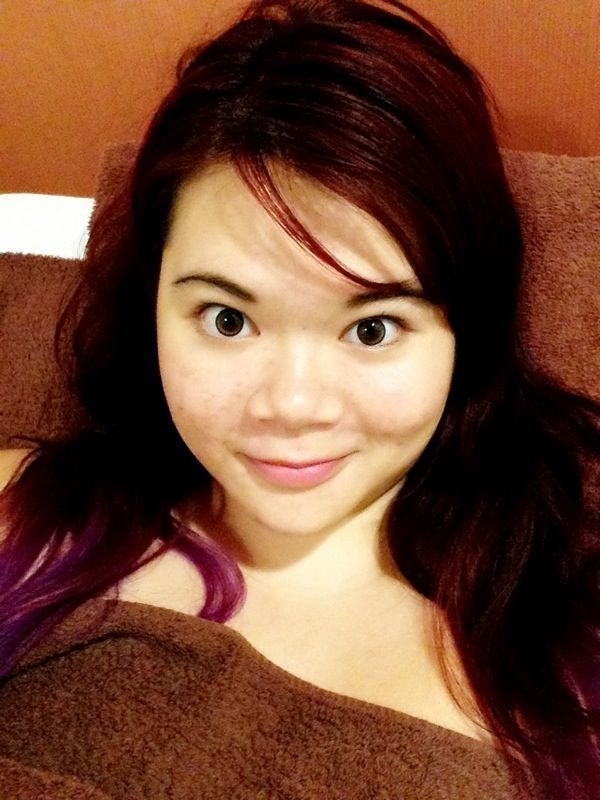 Happily taking selcas during the treatments because it's so comfortable!
Here's a look at my measurements before and after my treatment! I was a bit doubtful before looking at my after treatment measurements and was pleasantly surprised when I saw that I lost 3 cm of the lower abdomen area and like a total of 4 cm of other areas. Happy!! It shows that the Fat Freeze treatment is pretty effective since I lost a lot more in my treated area as compared to other areas.
Do you know that Fat Freeze can treat many areas like, arms, thighs, love handles, bellies and heavy bottom? I will probably want to try the Fat Freeze treatment on my upper arms next time as I've flabby arms!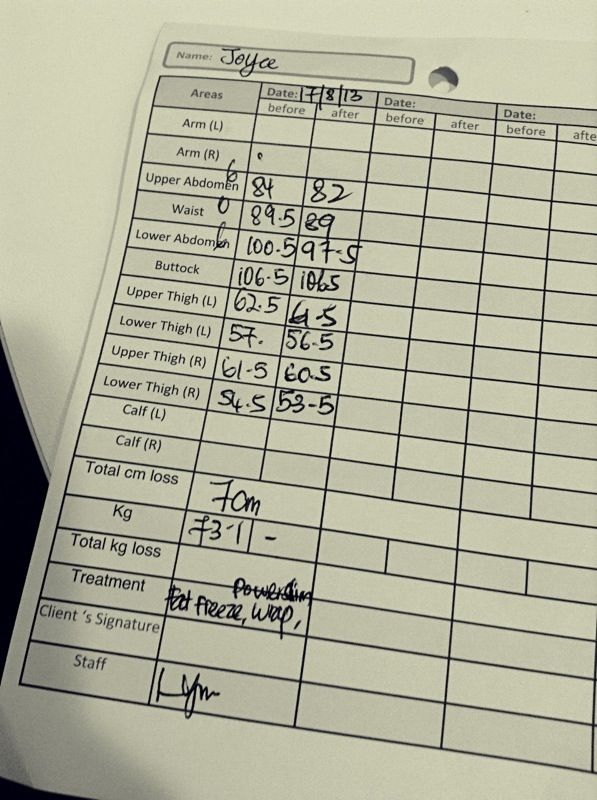 Over at Slimming 101, their treatments are a mixture of TCM and Western ways and are mostly non invasive to our body. Slimming 101 is also the only place where they incorporate TCM in their treatments as the health of the customers are their top priority. They also emphasize the combination of a healthy diet, regular exercise and their treatments to achieve optimum results.
During my treatment, I felt really comfortable and also learnt a lot more on our body fat. If you are interested in slimming treatments, you can check out what Slimming 101 has to offer!
Now slimming 101 is having a promotion on the Fat Freeze treatment I've just did and I'm going to do it the second time one month after!! Hurry and call them to enjoy this special offer at $148 for 1 session, it's worth up to $1,500.
(Click on the promo image to find out how you can enjoy this special offer!)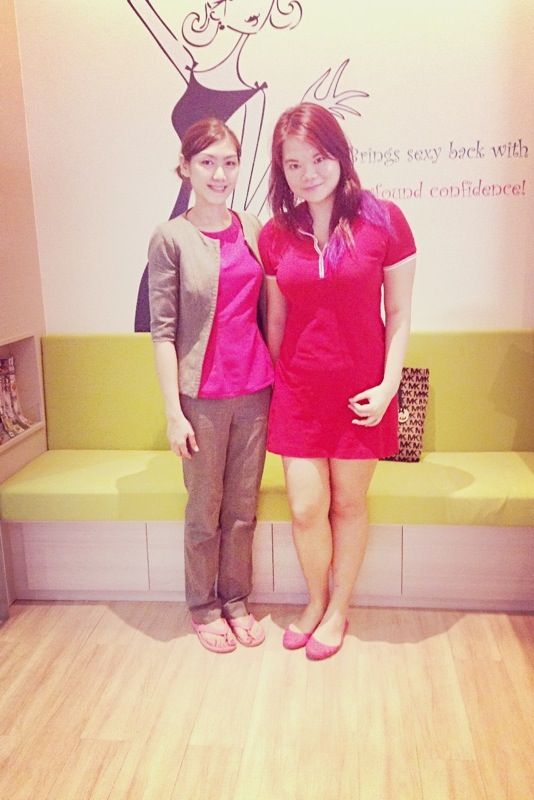 Check out Slimming 101 for more info! Alternatively, you can always call them up at 6 7373 101.