New York Fashion Week is chock full of celebrity sightings, and even as the week comes to an end, stars are still hitting up front rows at the final runway shows for Spring 2014. Let's take a look at some front row fashion highlights.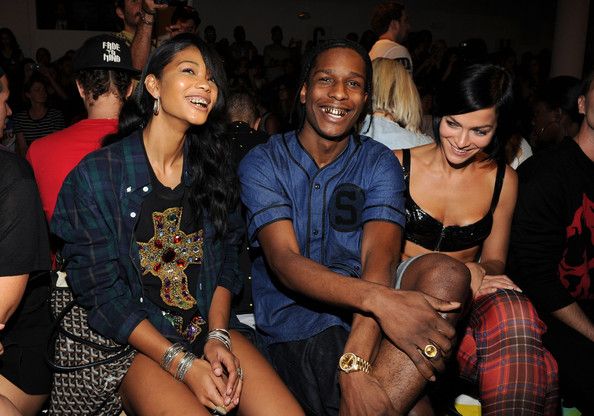 Chanel Iman, A$AP Rocky and Leigh Lezak at the Jeremy Scott show.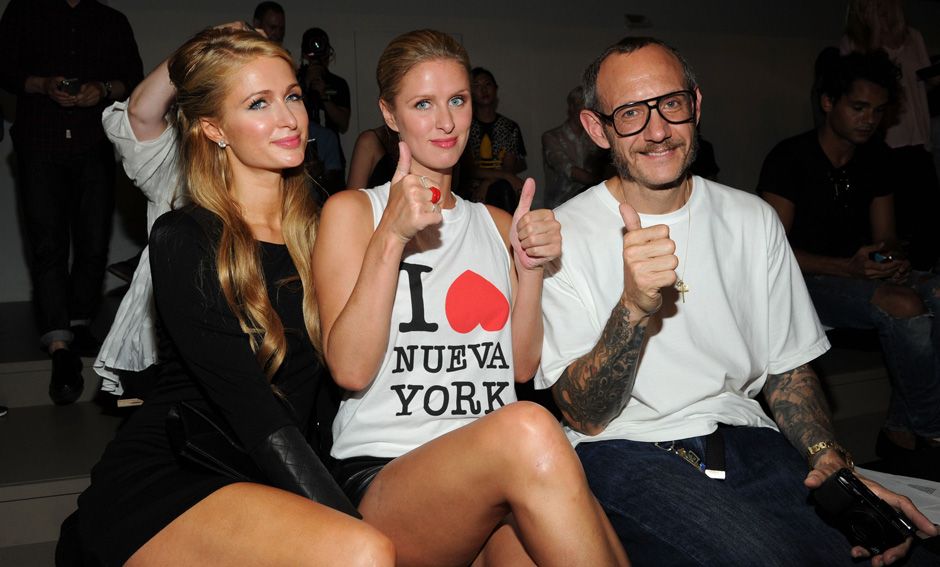 Paris Hilton, Nicky Hilton and Terry Richardson at the Jeremy Scott show.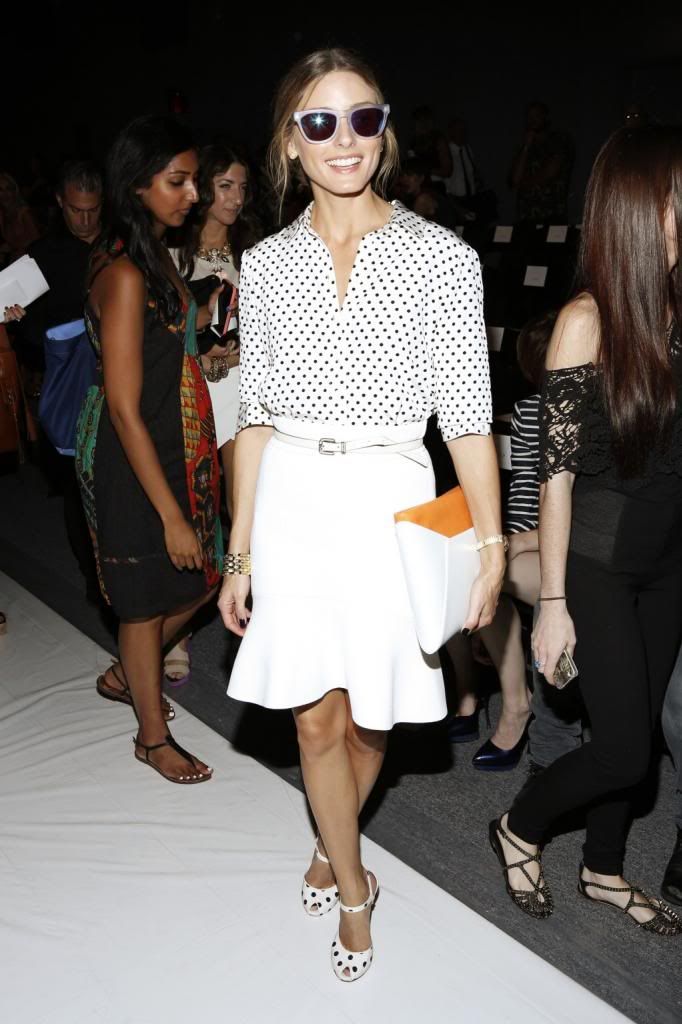 Olivia Palermo at the Rachel Zoe show.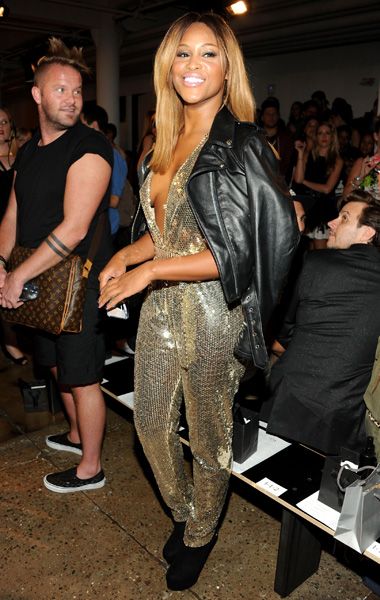 Eve at The Blonds show.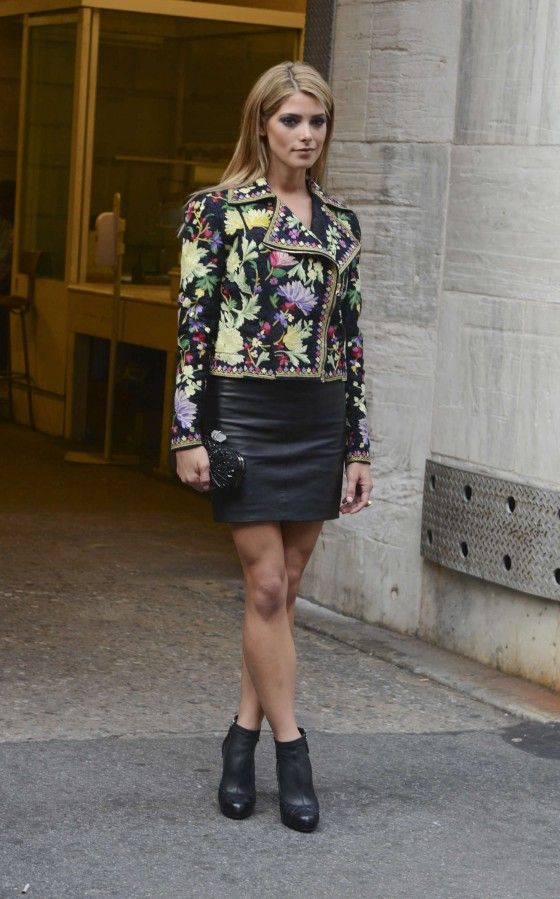 Ashley Green at the Marchesa show.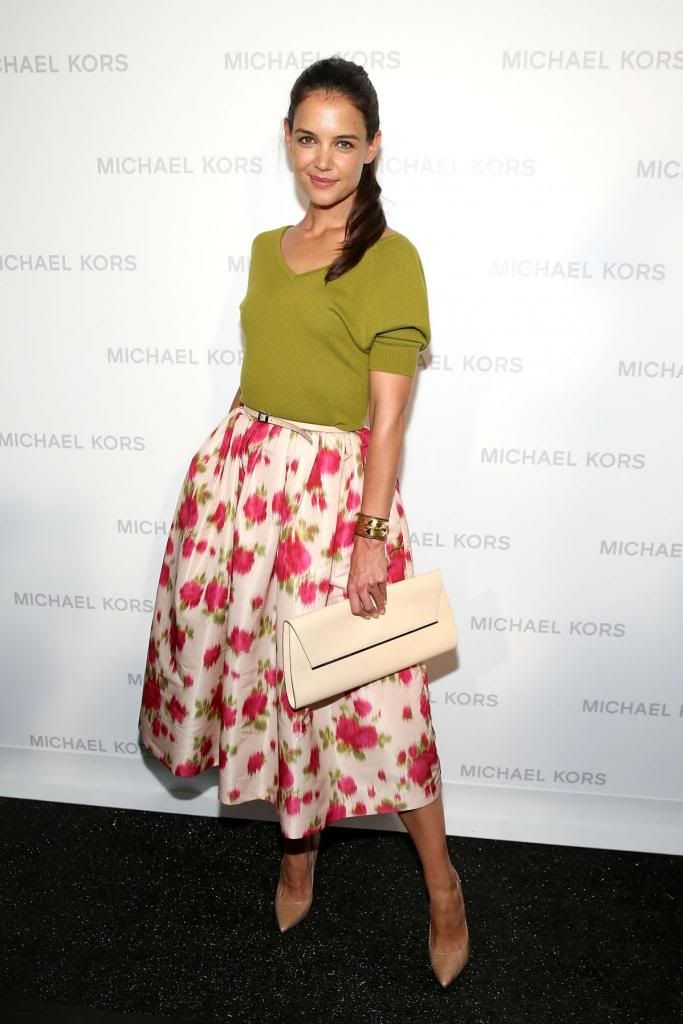 Katie Holmes at the Michael Kors show. 
Kanye West at the Diesel Black Gold show. 
Paris Hilton at the Alon Livne show.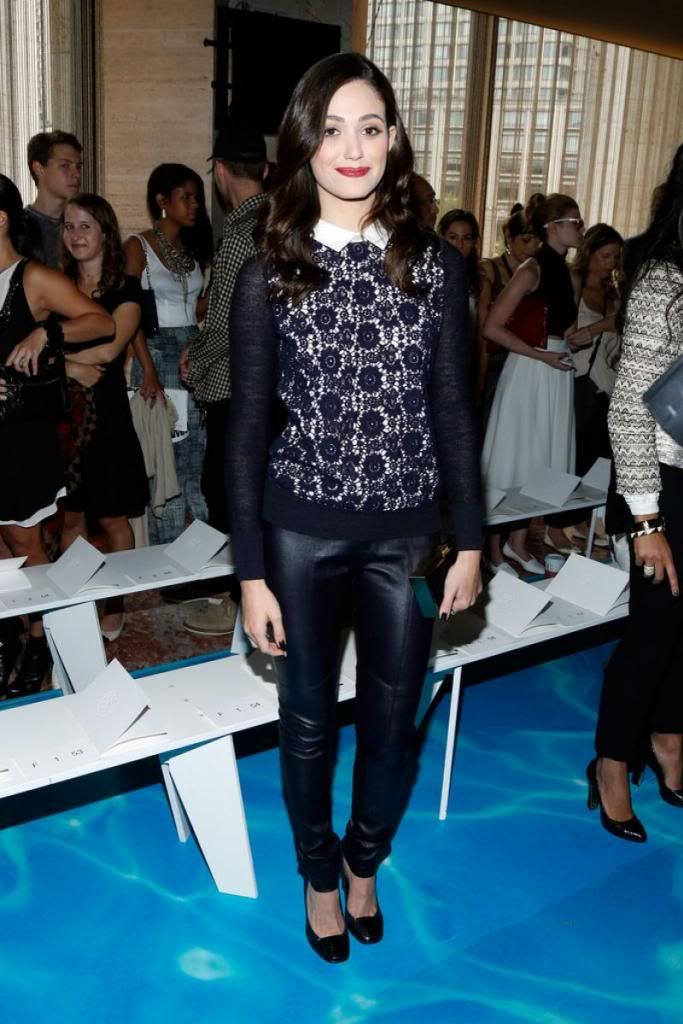 Emmy Rossum at the Tory Burch show.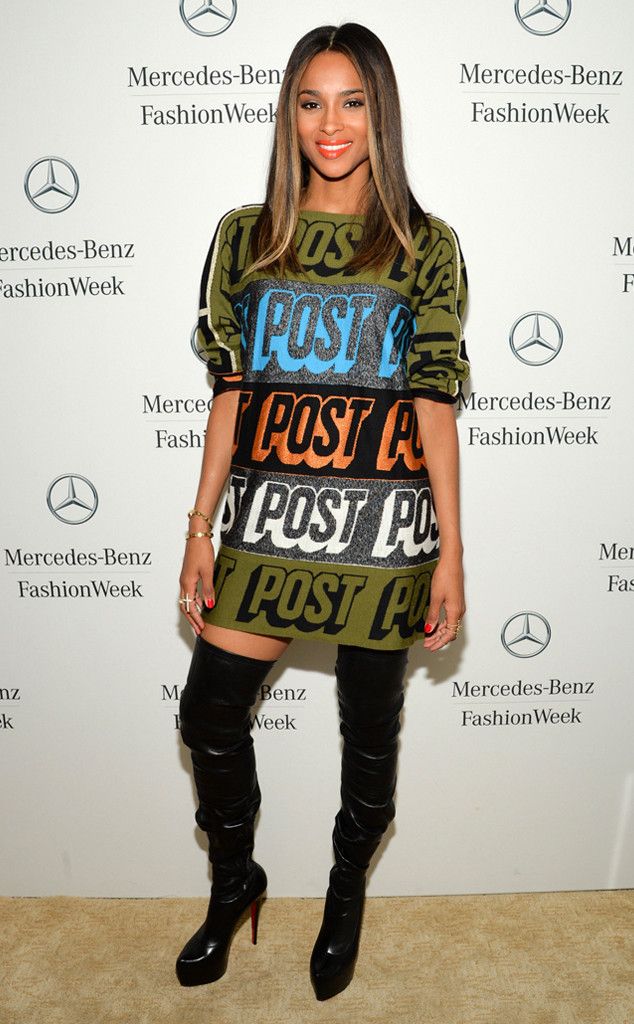 Ciara at the Mercedes-Benz Fashion Week.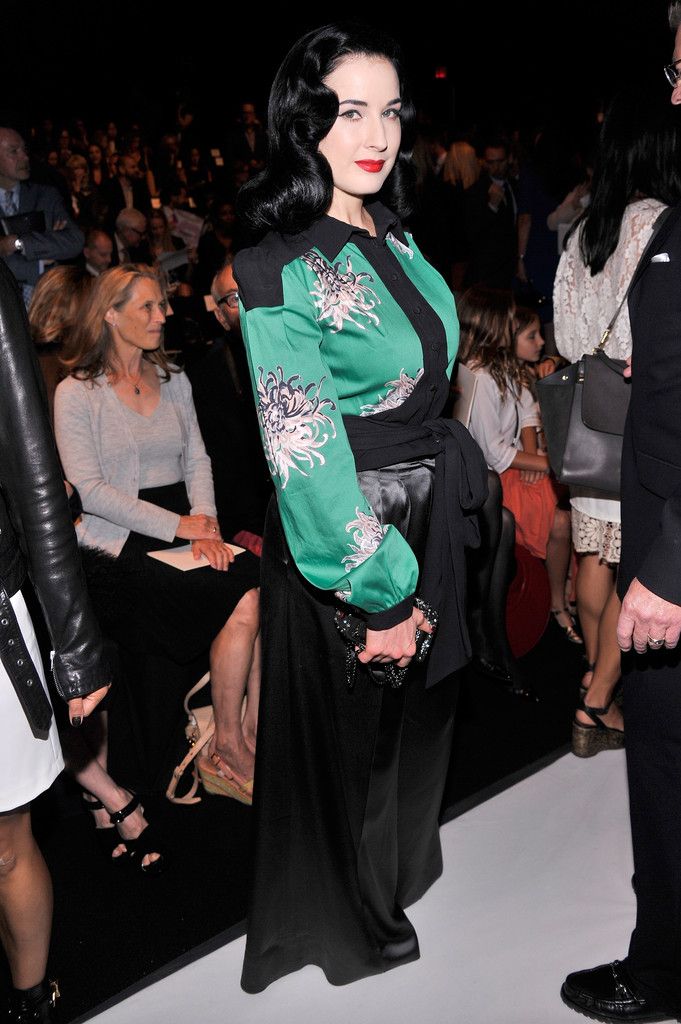 Dita Von Teese at the Mercedes-Benz Fashion Week.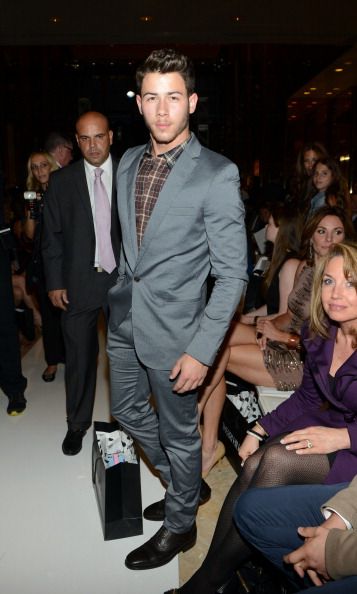 Nick Jonas at the Sherri Hill show. 
Coco Rocha at the Dannijo show.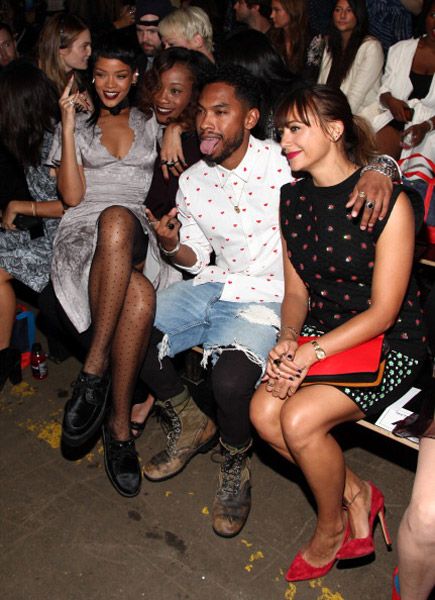 Rihanna, Melissa Forde, Miguel and Rashida Jones at Mercedes-Benz Fashion Week.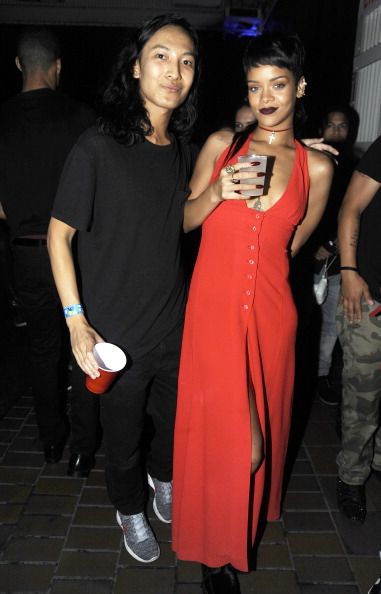 Alexander Wang and Rihanna at the Alexander Wang show.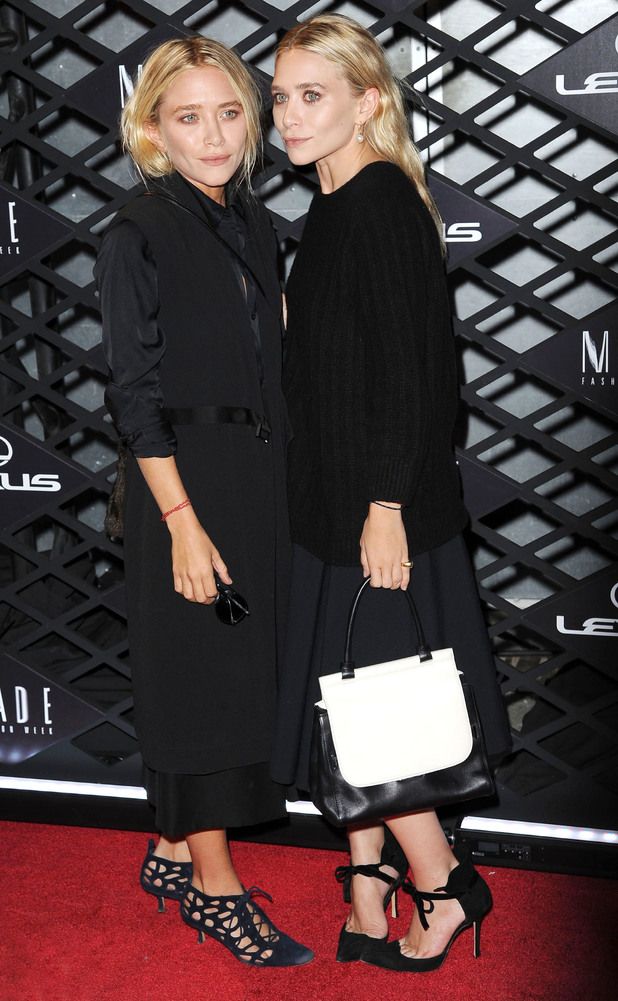 Mary Kate and Ashley Olsen at the Lexus Design Disrupted Fashion Event during Mercedes-Benz Fashion Week.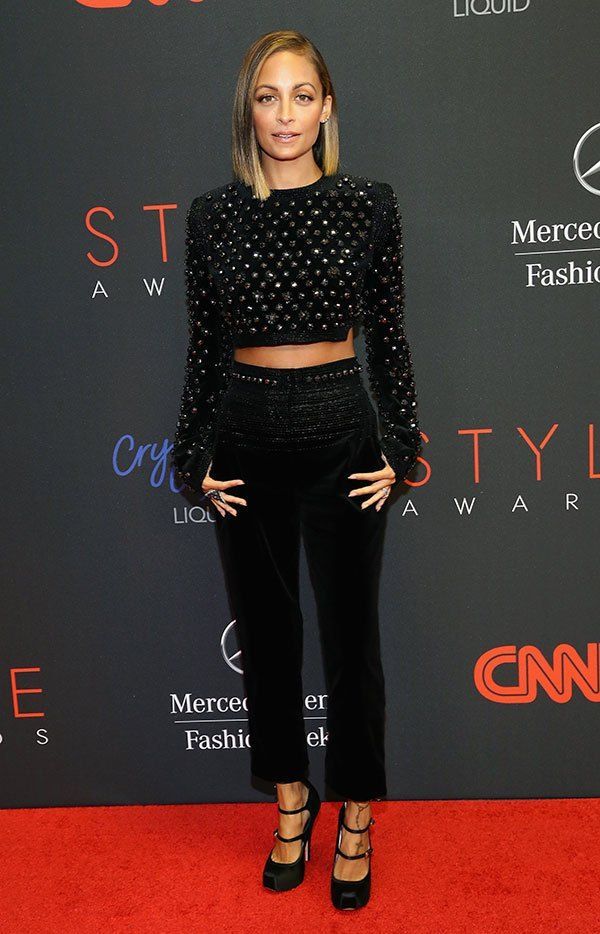 Nicole Richie at the 2013 Style Awards during Mercedes-Benz Fashion Week. 
The inspiration behind the Fall Winter 2013 collection is the elaborate mosaics found at the Cathedral of Monreale, a province of the capital Palermo.  The Cathedral was built in 1174 and is a mix of Norman-French, Byzantine and Arab styles it is the blend of the amazing architecture and artwork of the Cathedral that make it one of the leading attractions in Sicily, if not Italy.Katie Holmes was all glamour as she arrived at the Michael Kors Spring 2014 show.
In an uber-feminine, '50s inspired bright floral midi skirt, Katie proved herself a style chameleon. (Pretty different from the outfits she's been sporting taking Suri to the park, AMIRITE?) She paired her pretty floral number with a bright green sweater, the perfect pop of color to complement her skirt. To top of her look, she added neutral accessories—well done, Katie!
Paris Hilton attended the Alon Livne Spring 2014 show in all black everything. P.Hilly (as we sometimes call her on ice cream dates) stunned in a luxe Alon Livne floor-length gown, which she paired, like any girl should, with gobs of diamonds and Chanel. Kanye West kept it cool, and arrived at the Diesel Black Gold Spring 2014 show sporting a rather simple look. In a plain long-sleeved white shirt, blue jeans and a plaid jacket around his waist, Yeezy sat front row while chatting with model pal, Coco Rocha. 
P/S: We're accepting transcripts from anyone who knows what they were talking about! *WINK*
Source: style.mtv.com