Take a look at some of the scariest styles at NYFW. 
Designer: Siki Im 
A man is no more likely to wear a see-through plastic shirt than a woman.
Line: Mordekai By Ken Borochov


Can you say 'Silence of the Lambs?'
Designer: Jeremy Scott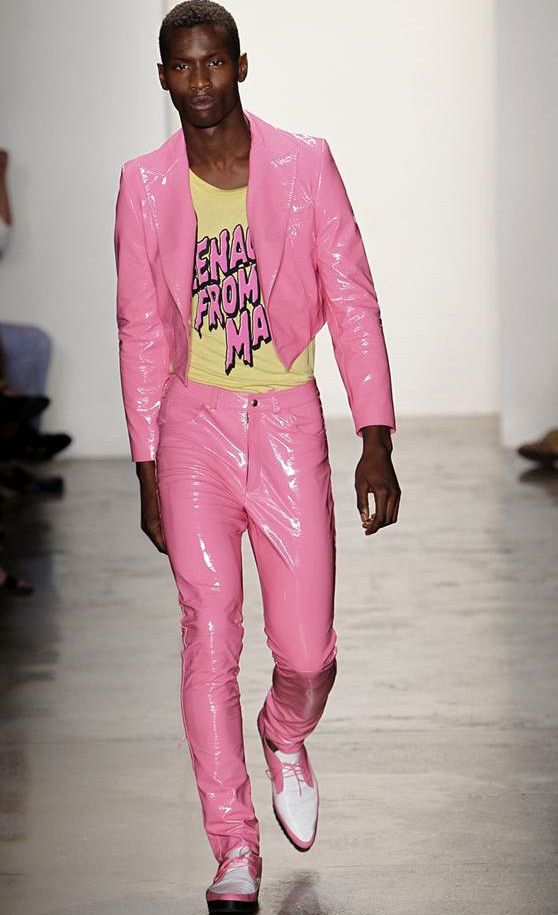 Best to drink your Pepto than wear it.
Designer: Thom Browne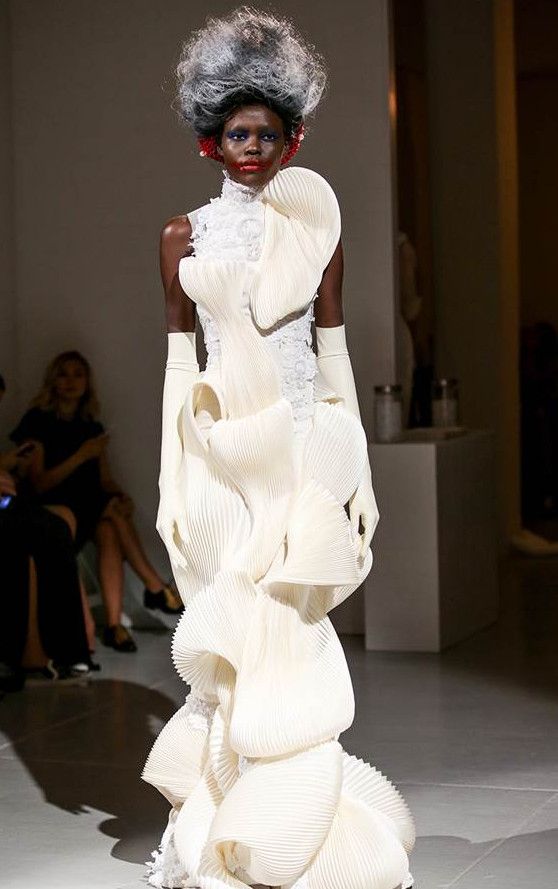 Reviving Batman or more specifically, the Joker.
Designer: Long Tran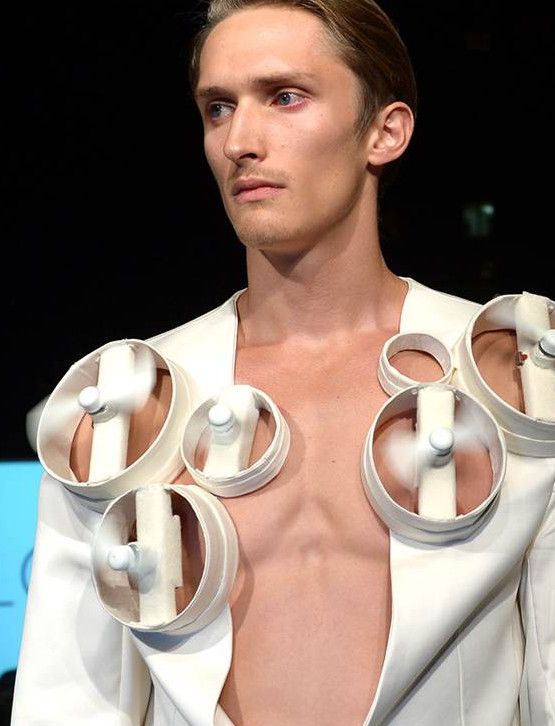 Look mom, "I'm wearing little mini-rims on my jacket."
Designer: Telfar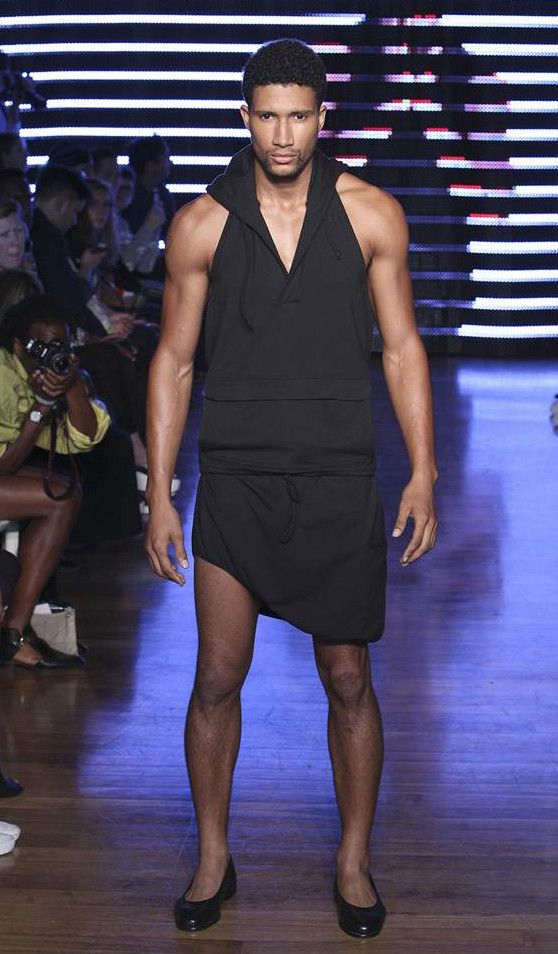 Every man needs a great LBD in their closets–and a simple black ballet flat.
Designer: Carlos Alberto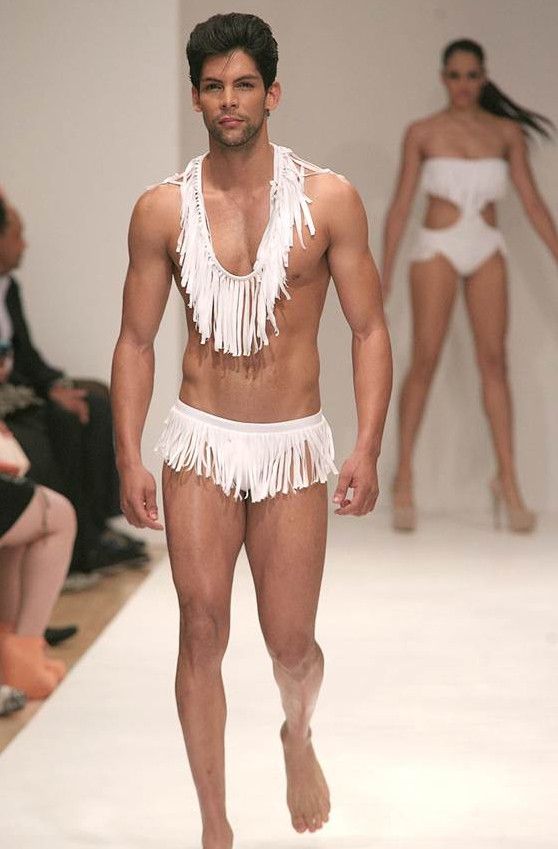 Fringe is back, but we're not sure about on this two-piece–for a guy no less?
Designer: Jerome 5:31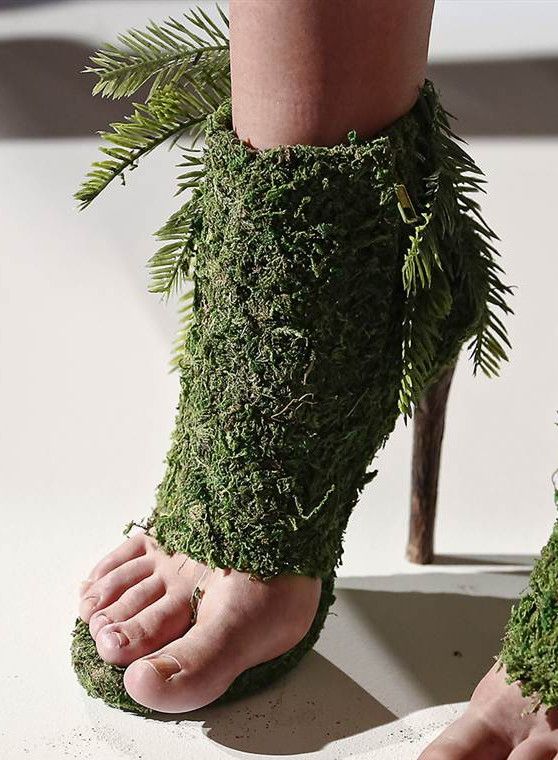 A whole new element to taking a walk in the grass.
Designer: Kye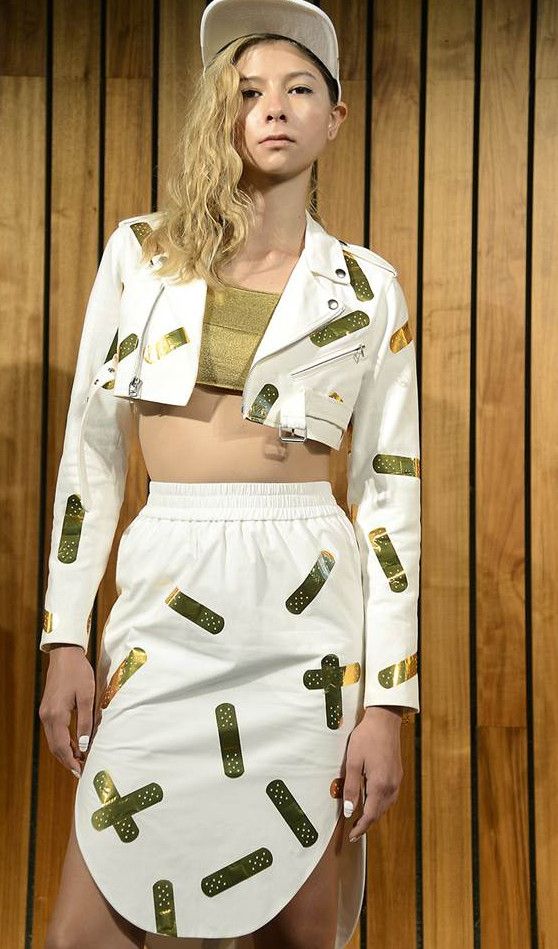 This poor model got a few cuts coming down the runway. Good thing she's got some band-aids on her.
The Blonds Presentation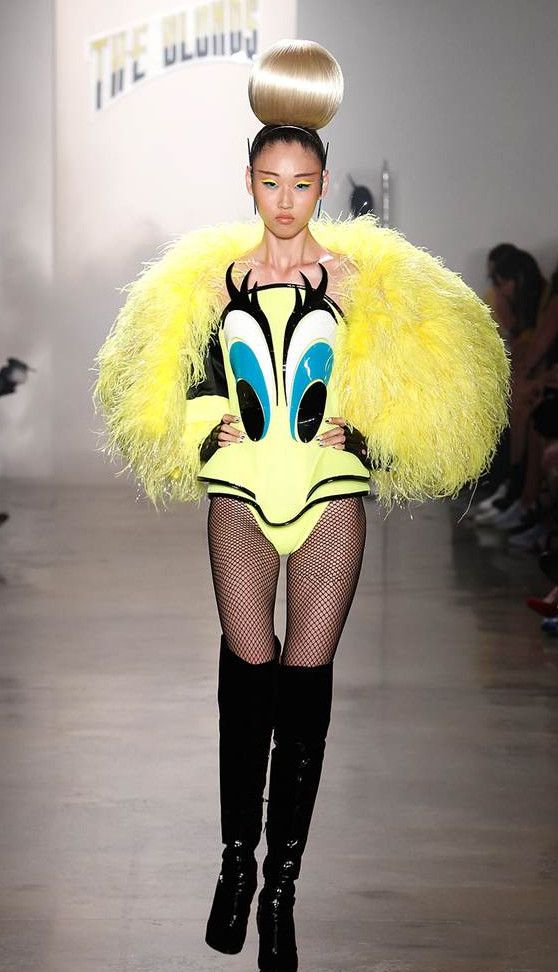 Tweetie-bird was so happy to get a moment on the catwalk.
Source: firsttoknow.com