You might describe me as spiritually insensitive, a split between being neutral and non-believer. I like to think it's a professional trait, being a photographer and all, with an urge to enter gnarly situations and document what I see, hear and feel. But where is the line between capturing something authentically spiritual and a man-made spooky picture?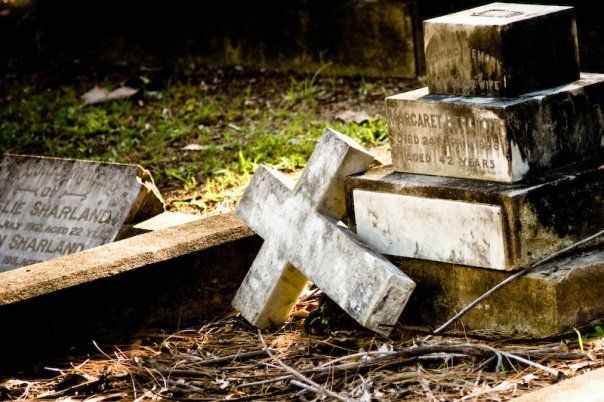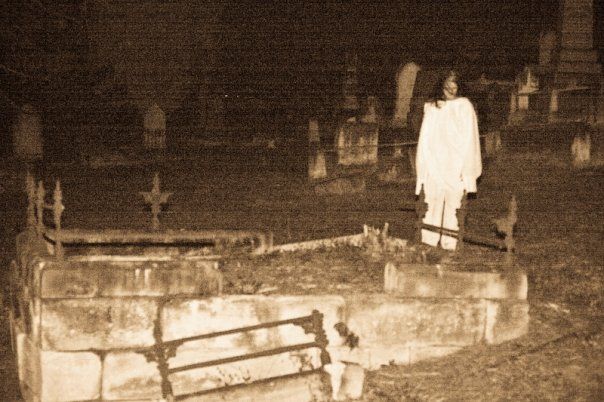 Some pictures I've taken years before, some real and some staged for a project
NOW THAT'S AN ORB-FULL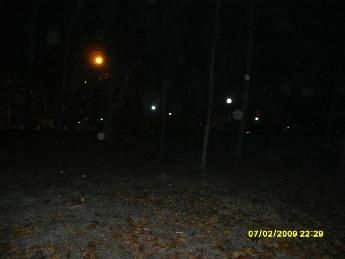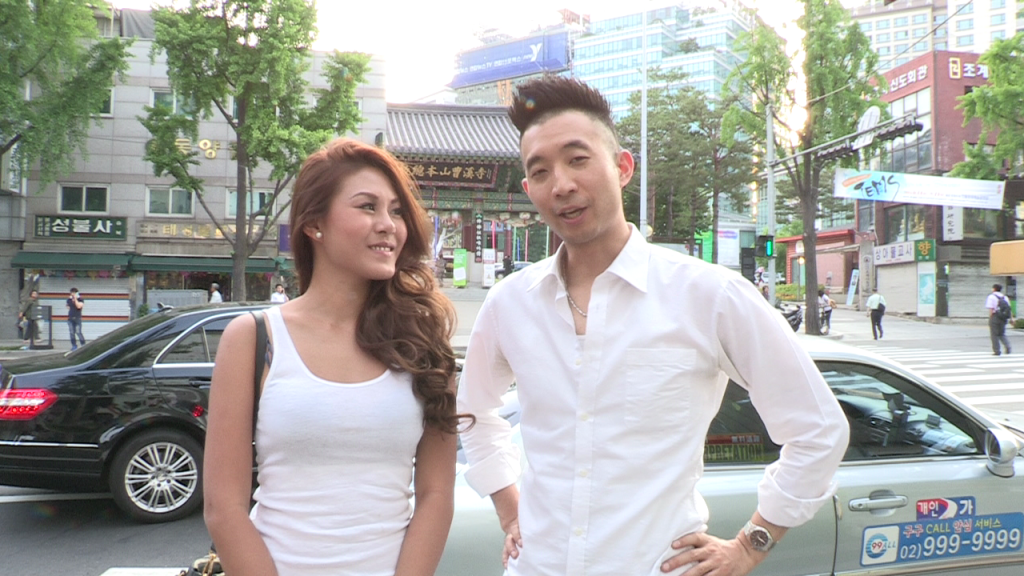 (top image) Some of these orbs on the left could possibly be from the spiritual realm.
(bottom image) I managed to recreate an orb on Keith, our host's hair! Now that's hair-raising …
Have I captured anything out of the ordinary during my escapades? To be honest, I really don't know… What do I look out for that might give some inkling on whether I've crossed paths with the unknown? Same signs that everybody else looks out for!
Orbs. Unusual mist. Figures.
Orbs are diffused curious circular patterns you find in some photographs, usually taken at night. They appear in different sizes, often together in a cluster and sometimes singularly. These are the most common signs of spiritual sightings, I reckon.
These orbs have been referred to as guardian angels, demons or the unfortunate spirit that has gotten its photograph taken without its knowledge. Yet others on a different school of thought, say these are foreign objects like dust particles that are not within the focus plane, hence the circular diffused effect.
As a photographer, I have had my fair share of dirt or moisture on lens that contributes to such effects.
Well, photography is really about manipulating light and typically a camera flash is used in low light situations. Particles floating in the air or dusty room would also be caught in the flash and recorded on film or sensor. While I couldn't and wouldn't say for certain that orbs are NOT of spiritual nature, it is safe to assume that most of them are the result of a combination of floating dust particles and marks/scuffs on an aging lens.
SEEING DOUBLES
Image by The Sun
These are sometimes often referred to as silhouettes and comes across as quite a bit creepier than orbs. Unlike the orbs, these patterns resemble identifiable forms. We see them as human faces, a limb, or an entire body.
Like the orbs, these are often diffused and often out of the focus plane. Depending on how obvious these are, usually it's a good enough reason to panic. However, before you do, there are other technical explanations for these.
1) Light reflections
Light works in strange ways. Light bounces off different surfaces at different angles and takes on different colours. These, combined with the mechanical camera shutter, could generate a light print or pattern that resembles a shape or a face. Just like how we make shapes out of clouds when we observe them long enough. It could also be due to poor reflection if there are glossy surfaces in the composition.
2) Double Exposures
A camera captures light through a digital sensor or on a light sensitive film in the older days when everyone was happier. In the older happier days, once a photograph has been captured, the film had to be wound to its next blank section. Some cameras require this be done manually, some mechanically. Now sometimes, the winding isn't perfect and there's an overlap of two images.
This phenomenon is called a Double Exposure. It basically means two images in one. So if you've got a tree in the first photograph, and you've got a lady in the second, in the case of double exposure, you'll get a lady in a tree! Is that creepy or what!
Some wide-angled lens give you a skewed effect towards the edges of the photograph. In photography terms, we call this distortion. Now distortion coupled with a double exposure would really give you one hell of a freak show effect!
THE SHOWHAND
This is prime time. Should you ever look at your images and find one that has a very clear apparition staring back at you. I suggest you:
1) Remove the entire series of image off your computer and cards,
2) Head for the nearest relevant religious institution for consultations, and
3) Surround yourself with family and close friends in the know for a few weeks.
For the adventurous, stop and think for a moment. Recount your steps when this photograph was taken, did you feel or hear anything at this time? Consider if any friends of yours have access to your files and might be taking this chance for a quick prank. Make copies of the image and blow it up, look out for a few things.
1. Mismatched pixels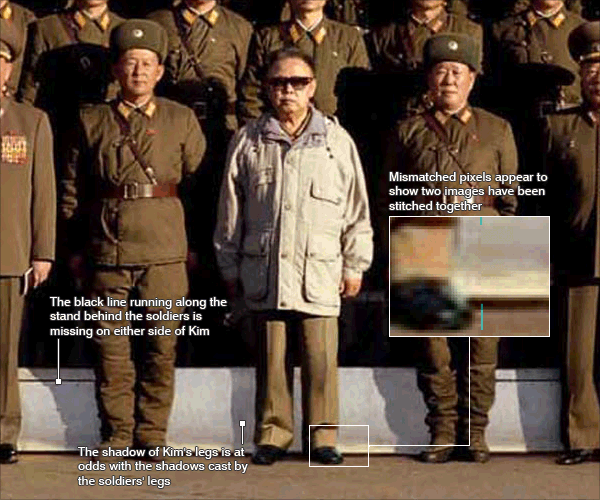 2. Inconsistent lighting
3. Wrong reflections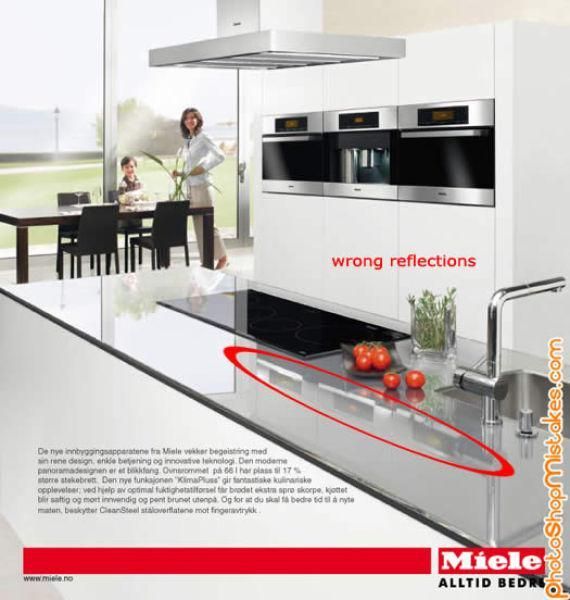 There are tons of ways to tell if a photograph has been doctored. These are the more common ones and easiest to tell. It is safer to assume an image has been doctored than to really take it at face value. We live in a world of digital manipulation, after all.
I am personally driven by curiosity and the urge to document old places and situations before they are gone or replaced. These places have historical value and situations are stories that need to be told. A place that is creepy is a good candidate for documentation and will make a good subject of conversations. It is often a personal battle for that few more photographs before I leave. Caressing a scene through the camera's viewfinder requires some nerve as your vision is narrowed momentarily as you fumble with buttons and glowing numerics.
So scrutinize every image of yours, look out for any signs of manipulation or some of the effects mentioned above. Perhaps you overlooked something and that there is really something out there that is trying to tell you something…