A woman is never sexier than when she is comfortable in her clothes – Vera Wang
The Holiday Season is in full swing. Christmas is quickly approaching and before you know it, New Year's Eve will make its arrival. And you know what that means? The search begins, if it hasn't already, for the perfect dress to attend the world's ultimate party.
So what makes for the perfect dress? First off is comfort. If you don't feel comfortable and confident in what you are wearing, don't wear it. Even the most expensive dress by the best designer will not work if you don't feel comfortable. Secondly, forget the trends and wear a dress that works for your body. Find a complementing silhouette, colour and length.
To help your quest for the right dress, we've searched and found a collection of some breathtaking and seductive dresses.
Bandage Dress
The key to look your most flattering in a bandage dress is to get the right size. Stuffed yourself in a too tight bandage dress and you run the risk of appearing like a stuffed goose. A size too big ruin the figure flattering looks altogether.
If you have an hourglass figure, you can definitely go for the full bandage dress look. But if you are feeling a tad too uncomfortable about showing off a heavy bottom of a full bust you can always opt for a fitted bandage top dress with faux-wrap skirt or a bandage skirt with a loosely fitted top.
Cut Out Dress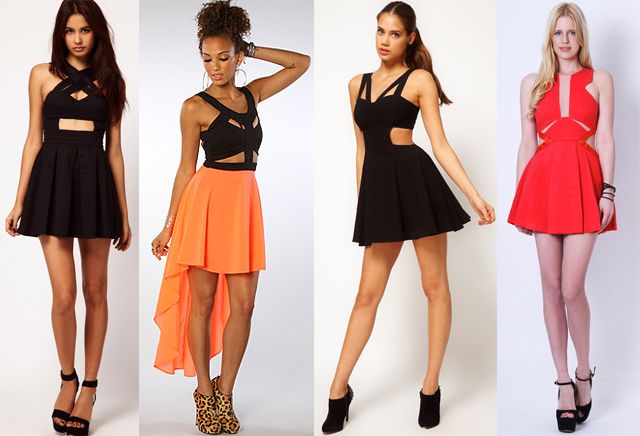 Be mysteriously sexy and playfully girly in a cut out dress. Fitted stretchy top with cut outs gives you that instant glam. Find a dress that allows you to move comfortably throughout the night and does not restrict your groove on the dance floor!
Stretchy Print Dress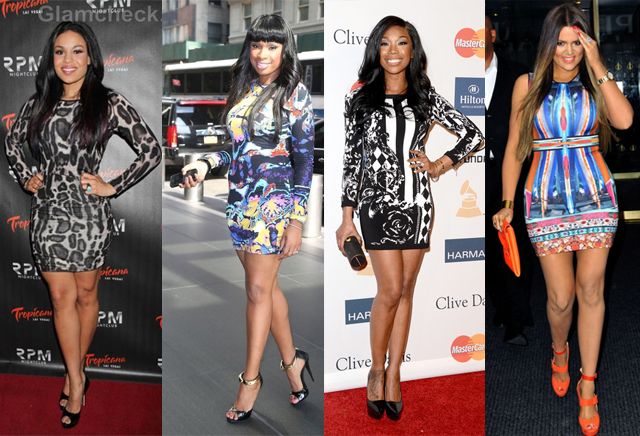 The print does all the talking for you, so these sexy dresses can look stunning without you having to do a thing! And all that flex makes them a great choice for nights you're going to be dancing for hours, because they are breathable and conform to your shape every time you wear them.
Ruched Dress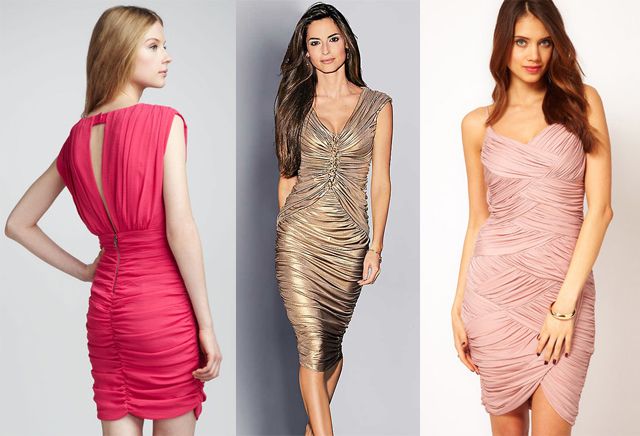 These seams pull a very sneaky magic trick when worn; they still hug your curves and show off your silhouette, but they do it while simultaneously hiding any flaws and smoothing out the figure over all. So what you're left with is a set of curves that looks unstoppable, but it's still super comfortable and feels as though it has a little Le-way. Comfortable and flattering!
Halter Necklines
We know that a halter neckline means one thing – adjustable fit! So rather than two straps digging into your shoulders, you've got some secure closure behind the neck that keeps your dress in place, and you can adjust the tie as needed for your body.