Most women, with their money, are like most men with their copulation organs – generous. They are very generous, especially when the lust of their organs is a want, a temptation and ironically resistibly gorgeous subject.
The Alpha women reach out to the market not only in the sector of haute couture, cosmetic, grocery marketing and beauty products; the women of today have more purchasing power and hold the decision in the household in the procurement of automotive and financial investment as well.
And through this study of consumer psychological behavior where most women find female ads patronizing and boring, it is also noticed also that the only "masculine" trade that is opening up and tapping over to the "women's department" is the car retail.
However (car ads or not), the ladies are complaining that advertisements are too cold and patronising in comparison to the advertisements targeted to men. No buts and barriers; women feel advertisements are not speaking to them enough. Ads targeted to women are reported to be lackluster in humor, truth and emotion.
Purchasing power in the hands of hers
Automotive marketers have dealt with this new challenge. They say that "if they can meet women's expectations, they've already exceeded men's."
Mostly, the car industry bothers reading up on what the women want, doing surveys to how they are actually reacting and studies women's psychological attraction.
As consumers; when it comes to buying a new car, men focus on the basis of quality and reliability, engineering and safety, fuel consumption, chic and sleek design, etc while women are more chichi in other areas of focus.
"Men quickly figure out what they want and buy it, while women have longer lists," Marketing Consultant and Author, Martha Barletta says, "Does that SUV have a back-up beeper and grocery-bag holders?' 'Does that minivan come with remote-control doors?' 'Is there enough storage under the floor? 'Does the rear-view mirror also let me glance into the backseat?'
Adage of ads and the taboos for women
Women no longer like hard-sell ads and do not feel special with the "Specially for Women" whim bang BS reverse psychology when all they are really selling women are mere under-quality and over-priced products.
Why do, also, "For Women" products ads always make it seem that products only come in pink or red, furnished with carnations/flowers and lacey frills decorations at the sides like as though their targeted advertising audience is The Stepford Wives?
Long gone are the flying kisses of conservative mindset where pink is for women, casting women in tobacco and alcohol ads are never thought of and frowned upon, and sex is a taboo subject.
Sex? More of that, please. "Women's attitudes towards sex are changing very, very quickly," says Ms Kristula-Green, president of Leo Burnett Asia-Pacific. Sexual connotation, sexy women, naked men, lingerie, dripping chocolates, sexual innuendo… Alpha women want such ad, not in/for lust but a generation of the sensual system to make them feel sexy in the confident and independent way.
In the need for Sex-y
A sex boudoir ad is an ideal balance of emotion and sassiness. You would think that opposite gender in an ad attracts the women. Apparently not.
David Ogilvy also mentioned that, "Moviegoers were more interested in actors of their own sex than actors of the opposite sex. People want to see the movie stars with whom they can identify. The same force is at work in advertisements."
He also said that, "When you use a photo of a woman, men ignore your advertisement." Likewise. Women do not buy a product because of some hunk that is head over heels with that woman in the ad. Women buys because of how she thinks and feels the product can make her feel… good.
Pull the trigger of emotion
A trigger of that emotional button does not mean making her tear in joy or condolence. It is that silent and invisible injection of emotional connection of wit and humour in the ads.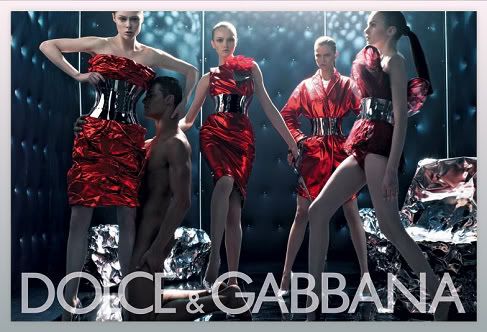 Heard this line before? "Sex is a communication. So, when are we going to have a conversation?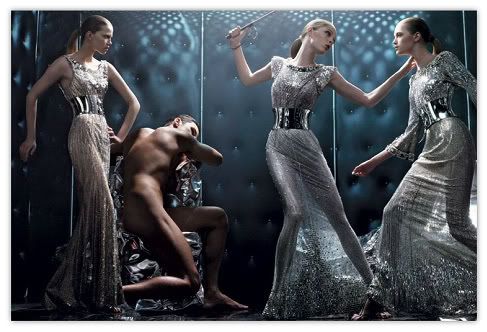 It is just like that. In real life, women like their sex balanced with emotion and communication. It makes them feel responsive, comfortable and assured. Women are in constant need of attention. They want to be entertained. Women need to always feel right. Women need communication while men need penetra…
Yes, that. Besides sex, laughter and humour come next. Laughter and humour are also a very good way of engaging the female consumers. Make a woman laugh and you have already charmed her.
Honesty is truth and truth works best
"Women respond best to conversational and informal ad pitches and spokespeople who are "just like me," shared Barletta. Something they can instantaneously relate.
Like a relationship, female consumers and products need to be engaged on a frank level, a level where they can be honest to each other – an ad which spells truth of product so women can tell "what kind of relationship you want to have with me and I with you."
Ms Kristulla Green was also reported saying that one way to convey honesty is by creating ads that feature celebrities who are actually use the product advertised. Is this a way to show that real women are actually using the product? Real beautiful flawless female celebrities who are rich, beautiful and famous?
Heard this line from Baz Luhrmann's song famous song, "Fashion magazine will only make you feel ugly"?
The Dove's soap campaign of REAL WOMEN is a solid shot. It is downright honest; reaches out to us with warm hands and unifying purpose, which is to sell Dove as honestly as possible to the mass market of definitely not perfect human beings, but are indeed REAL WOMEN.
So, can someone bring on the humour, truth, emotion and sex in ads, please? More, more, more.
And at the end of it, women want to feel…
independent, powerful and in control!
Hey man! Women are not only for meant to be bear your children and cook and wash for you! We are our own people. We have our dreams, beliefs and pride. Get that in your head or shaft your traditional ideas in your scrotum!
So stop the advertisements in pink and women in aprons. These days, we bake in our g-strings!