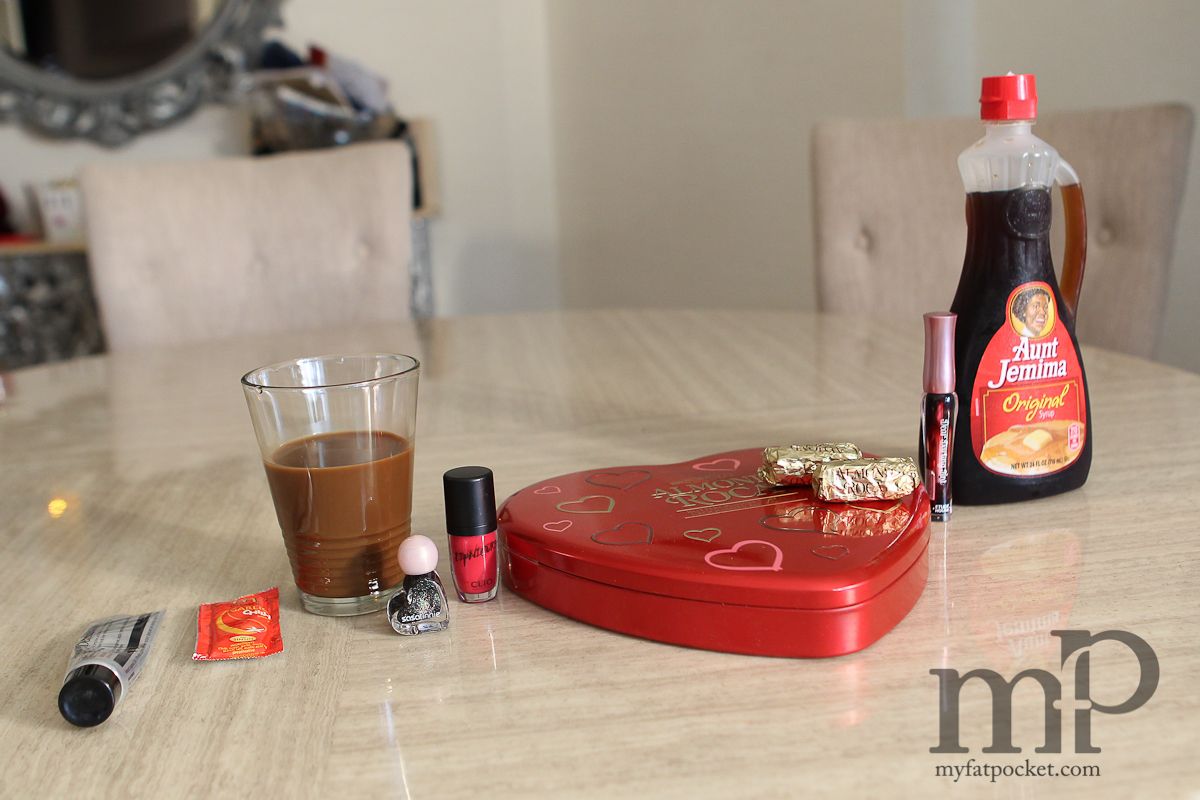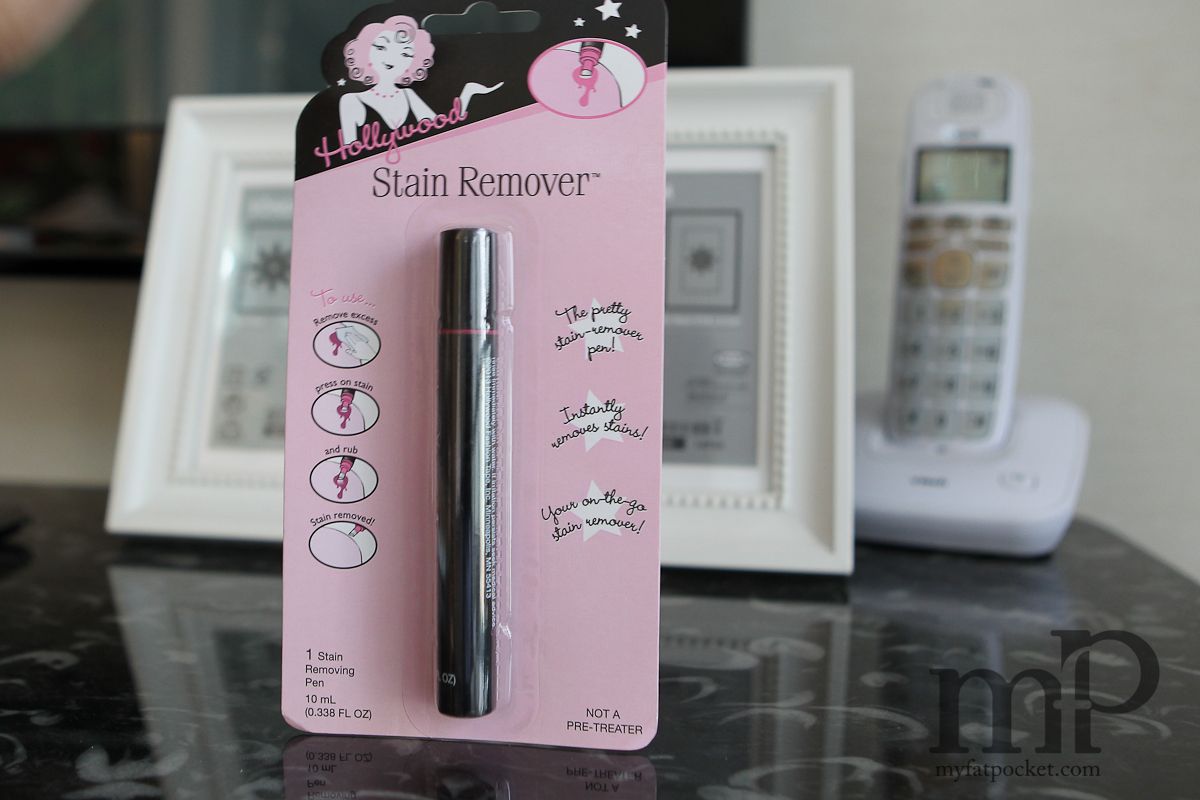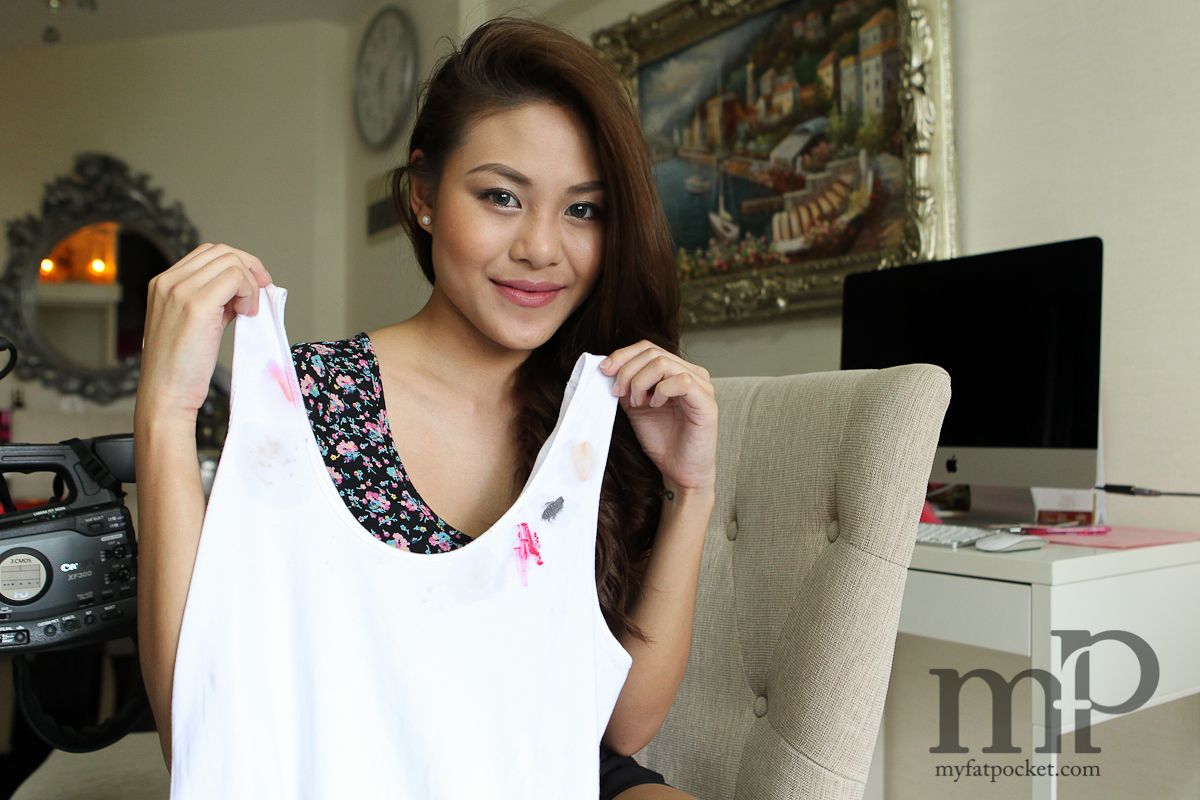 {youtube width="600″}woQi0p14IY4{/youtube}
When one thinks of Hollywood, images of glamorous and beautiful movie stars come to mind. For the lucky ones, it is the land of miracles and dreams come true. Hollywood has indeed given us many reel and real life celebrated happy endings that inspires.
On the subject of miracles, wouldn't it wonderful if there was a handy stain remover that would help us deal with coffee, wine and more staining issues? Well, the people behind Hollywood fashion Tape has provided the solution in the form of the Hollywood Stain Remover pen and MyFatPocket's resident host Chanel is intrigued enough to give this seemingly miracle product a try!
Donning a fresh and clean white tank top, Chanel was ready to put the Hollywood Stain Remover pen to test. It is important to note that the product's disclaimer does state that it is not effective for ink, grease and blood stains. In her demonstration, Chanel stained her top with maple syrup, lip stain and nail polish amongst others. The Hollywood Stain Remover pen works much like a correction fluid, pen or tape. As the tip is made of plastic and not brush, a little effort is needed when pressing down to dispense the liquid.
The Hollywood Stain Remover is more suited for food stains and is not as effective on makeup stains such as foundation powder, lip stains and more. The bleach-like odor was also a put off for Chanel. All said though, the product being small is rather easy to be carried around and comes in handy as a daily aid in the event our clothes is stained from lunch and more.
Do stay tuned for more how-to beauty tips and product review videos from us at MyFatPocket!