Though Known as the "Welsh Donatella Versace" for his sparkly designs, Julien Macdonald describes his looks as "sexy, high octane, powerful and liberating," according to the British Fashion Council.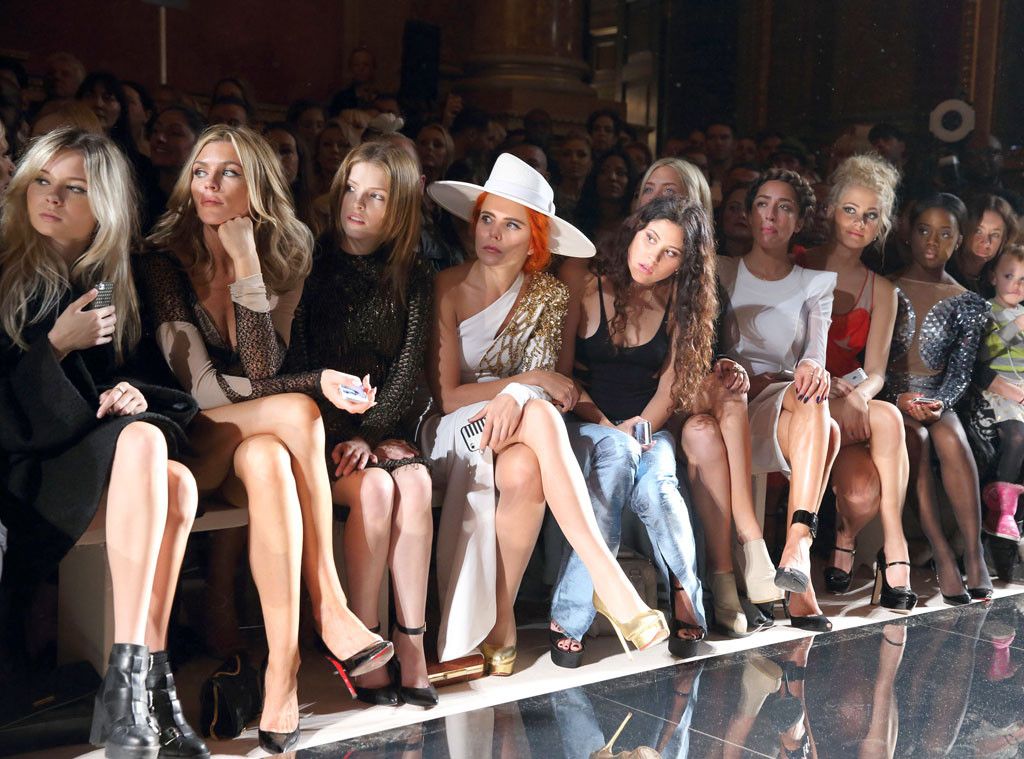 Julien Macdonald's knack for creating cutting-edge trends not only caught the eyes of Karl Lagerfeld and Givenchy, but also Queen Elizabeth II, who awarded him with an Order of the British Empire in November 2006 for his services to the fashion industry.
Macdonald, who has gained a celebrity following including Beyoncé, Madonna, Selena Gomez and Kristen Stewart, is set to show his fall 2014 collection Saturday at London Fashion Week.
Check out the five things to know about Julien Macdonald!
1. He gained recognition early on
Macdonald succeeded Alexander Mcqueen as the creative director of Givenchy in 2001, which shocked many at the fashion house who considered his "love of spangles, short skirts and celebrity parties" a less than ideal choice for the label, according to the UK's Guardian. Macdonald's first show for Givenchy was a traditional haute couture collection that was well received, but his following collections didn't fare well with critics. He later left the design house in 2004 after finding the constraints of working there too difficult.

2. He was dubbed British Glamour's British Fashion Designer of the Year
When he accepted the award in 2001, he said, "I love glamour, I love beautiful women and I love sparkly frocks," according to the Guardian.
3. The fashion guru launched his own label in 1997
Then in 2012, he announced the launch of Julien Macdonald, a design house dedicated to creating one-off, handmade styles in Britain, according to Style.com.
4. He studied at the prestigious Royal College of Art in London
While he was still in school, he caught the eye of Lagerfeld with his graduation show, and was appointed to head knitwear designer for Chanel's couture and ready-to-wear collections. At just 24, he designed Chanel's best-selling outfit of the year.
5. He's had some reality TV fame
He served as a judge on Britain and Ireland's Next Top Model and later was a contestant on celebrity dance reality competition show Strictly Come Dancing—a move he feared would end his fashion career.
Instead, his decision was met with support from the industry.
"The reaction from the fashion industry has been amazing, better than I ever thought," he told Vogue. "I was worried about what the industry would think, but everyone's been really supportive. It's been 'Go Team Julien' all the way, and there's no reason that a fashion designer can't do something like this. It's a new direction for me and I'm loving every minute."
Source: eonline.com