It has been reported that Big Bang's G-Dragon and Taeyang are both set to appear in 'Paris Fashion Week' and fans are very excited to see these two idols rock the runway.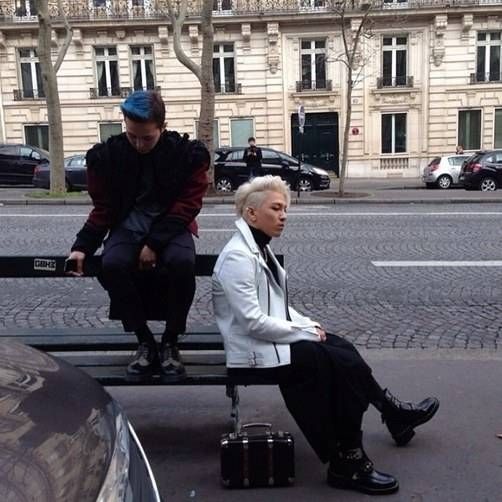 On January 18th, Taeyang shared a photo of himself with G-Dragon showing how they started their fashion invasion on the streets of Paris.
Taeyang tweeted, "Koreans in Paris." Along with their photo in a very avantgarde chic vibe while sitting on a bench. Along with their outfits are also a change in their hairstyle, G-Dragon's hair was dyed bright blue while Taeyang showcase a blonde fohawk.
Netizens who saw their photos commented, "Taeyang and G-Dragon have swag," "The distinctive hair colors are pretty," "I can feel both of their charisma," and more.
The two idols are said to be returning to Korea on January 20th!
Source: KpopStarz